Anna Kisil ✝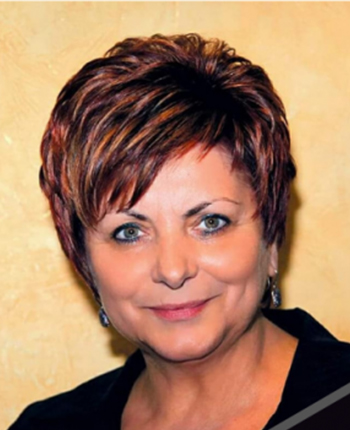 Anna Kisil ✝
Second Vice President, WFUWO President
Canada
Anna Kisil is a well-known Ukrainian public figure and entrepreneur.
Anna Kisil was born in Ukraine, where she graduated from Lviv Polytechnic Institute with a degree in civil engineering. She has lived in Toronto, Canada since 1990.
Anna Kisil is the Second Vice President of the UWC, Chair of the World Federation of Ukrainian Women's Organizations (WFUWO), and a member of the Board of the Ukrainian Canadian Congress, Toronto Division. From 2008-2018, she chaired the World Council of Culture at the UWC and from 2005-2016, she chaired the Fourth Wave International Organization of Ukrainian Communities.
Anna Kisil is also a well-known philanthropist. She has financially supported numerous Ukrainian projects in Ukraine and in the diaspora, including the construction of temples, the reconstruction of historic buildings, art exhibitions, and the publication of books and textbooks for Ukrainian schools in the diaspora.
Anna Kisil is the author of two poetry collections.