Lenna Koszarny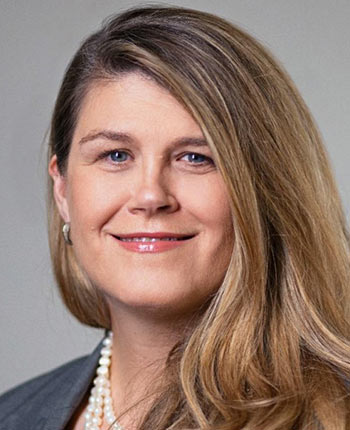 Lenna Koszarny
Country of Residence: Canada
Lenna Koszarny is Founding Partner and Chief Executive Officer of Horizon Capital, appointed Chief Executive Officer in December 2014, formerly serving as Founding Partner and Chief Financial Officer from 2006 and an officer of Western NIS Enterprise Fund (WNISEF) since 2003.
Prior to co-founding Horizon Capital and joining WNISEF, Ms. Koszarny co-founded a leading consulting firm in Ukraine, EBS, in 1998.
Ms. Koszarny is a Vice Chair of the Board of Directors of the American Chamber of Commerce (ACC) in Ukraine. She is also a Board member of Ukrainian Venture Capital and Private Equity Association (UVCA). She is a Board member and Vice President of the Ukrainian World Congress representing over 20 million Ukrainians worldwide, a member of the Ukrainian Canadian Congress Advisory Council in Ukraine, a member of the Supervisory Board of the German-Polish-Ukrainian Society in Ukraine and the first Vice-Chair of the Advisory Council of Kyiv-Mohyla Business School. Ms. Koszarny is a recipient of a Commemorative Medal issued on the occasion of the 25th Anniversary of Independence by the President of Ukraine, in recognition of her longstanding contribution to the country.
Originally born in Canada, Ms. Koszarny has lived and worked in Ukraine for nearly 25 years. She is a Canadian CPA and received her HBA at the Ivey School of Business in Canada.