Nataliya Poshyvaylo-Towler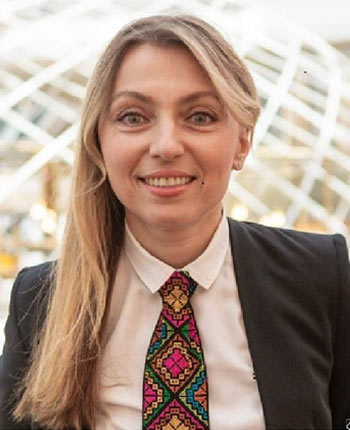 Nataliya Poshyvaylo-Towler
Oceania, Asia and Africa
Australia
Nataliya Poshyvaylo-Towler was born in Poltava, Ukraine. Nataliya graduated with honours from the Poltava Technical University (Ukraine) with a Bachelor of Civil Engineering and Economics and later qualified as a travel consultant and an adult training specialist in New Zealand and Australia.
Since 2015, Nataliya has been working as a Bid Manager at Box Hill Institute in Melbourne, Australia.
Nataliya has held various leadership roles and is actively engaged in the Ukrainian community in Australia and New Zealand, serving as Chairperson of the Ukrainian Association of New Zealand (Northern Regions) from 2010 to 2013, Head Educator of CYM – Melbourne Branch since 2016, and as current Chair of a branch of the Ukrainian Women's Association in Melbourne.
Together with her husband, Paul Towler, Nataliya is raising two children, Sophiya and Michael.