Nataliya Poshyvaylo-Towler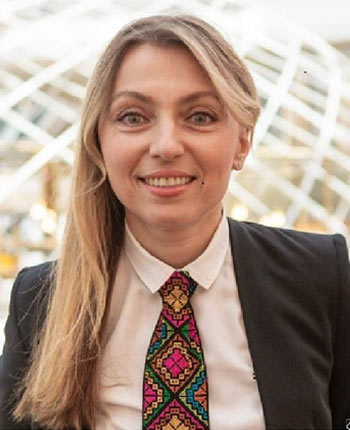 Nataliya Poshyvaylo-Towler
Position: Regional Vice President of Oceania, Asia and Africa
Country of Residence: Australia
Nataliya Poshyvaylo-Towler was born in Poltava, Ukraine. Nataliya graduated with honours from Poltava Technical University (Ukraine) with Bachelor of civil engineering and economics and later qualified as a travel consultant and an adult training specialist in New Zealand and Australia.
From 2015 Nataliya is working as a Bid Manager at Box Hill Institute in Melbourne, Australia.
Nataliya has held various leadership roles and maintains strong engagement with Ukrainian community in Australia and New Zealand being a Chairperson of the Ukrainian Association of New Zealand (Northern Regions) from 2010 to 2013, Head Educator of the CYM Melbourne branch from 2016 and is currently chairing a branch of the Ukrainian Women's Association in Melbourne.
Together with her husband, Paul Towler, Nataliya is raising two children, Sophiya and Michael.