Meet the UWC 2021 Summer Students
The Ukrainian World Congress (UWC) is excited to welcome our team of summer students who will be joining us this summer. These positions were made possible thanks to the Canada Summer Jobs program and through support provided by the Alumni Internship Program for FLEX and YES from South-East Europe and Senegal.
Learn more about the UWC summer students for 2021 below: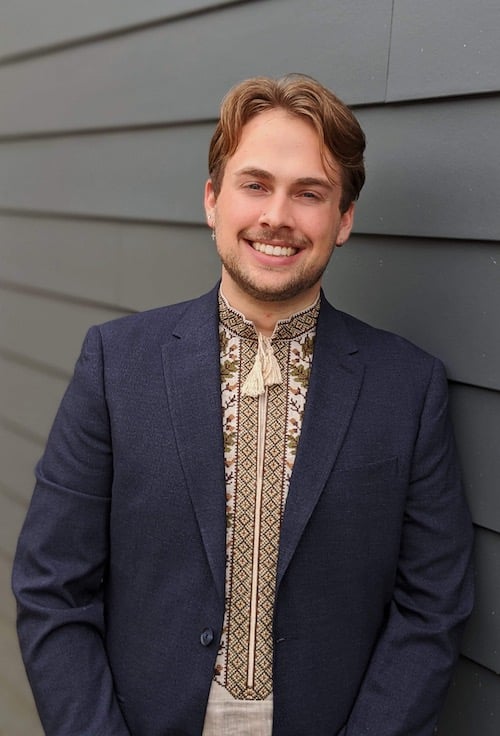 Chase Gargus
Communications Specialist
My name is Chase Gargus and I'm very excited to be joining the Ukrainian World Congress team as a communications specialist!
I am a recent graduate of the University of Victoria where I received my Bachelor of Science in Biology and Psychology with a minor in Slavic Studies. Throughout my time at University, I have developed a passion for community engagement and volunteerism as the President of the UVic Ukrainian Students' Society (UVic USS) and as an active member of the National Ukrainian Canadian Students' Union (SUSK) where I serve as the Secretary on their Executive team.
Last summer, I had the pleasure of working as a National Community Outreach Assistant with the Ukrainian Canadian Congress. This was a great opportunity for me to learn more about the behind-the-scenes work that goes into advocating for the Ukrainian community here in Canada and I very much enjoyed working with and learning from mentors within the organization.
This summer, I am excited to be joining the Ukrainian World Congress team as a Communications Specialist. I look forward to growing my skills as an advocate for the Ukrainian Community and learning more about the international Ukrainian Community!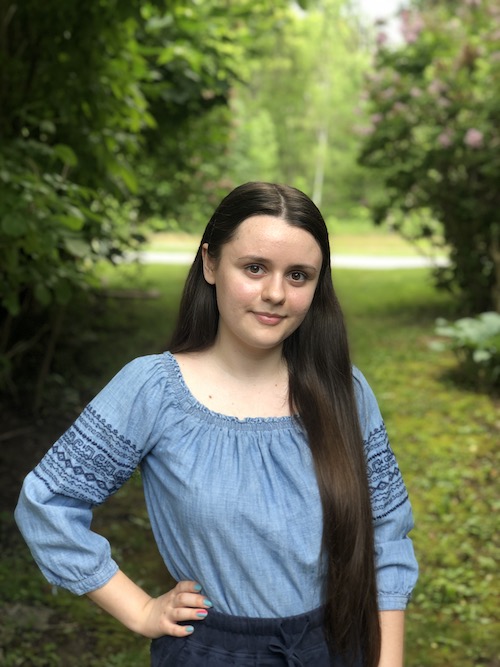 Nadiya Kovalenko
Office Assistant
My name is Nadiya Kovalenko and I am looking forward to working as an Office Assistant with the UWC. I will be helping with general office administrative support, virtual events, and meetings, as well as various communications and translations.
I have just completed my second year of undergraduate studies at the University of Toronto, where I pursue a degree in International Relations and conduct research on topics related to nationalism, interstate conflict, as well as Ukraine's past and present. I am actively engaged in the Ukrainian-Canadian community as a Co-President of the university-based Ukrainian Students' Club and as a Chair of the Social Media Committee at the UNYF West-Toronto branch. Outside of the Ukrainian community, I have worked as an analyst for the G7 Research Group, having just finished reporting about the recent G7 summit in Cornwall.
I enjoy Ukrainian folk music and loves to sing traditional songs. I also spend my time embroidering and working on creative writing projects in both Ukrainian and English.
I am delighted to join the UWC team this summer and to expand my engagement with the Ukrainian community worldwide!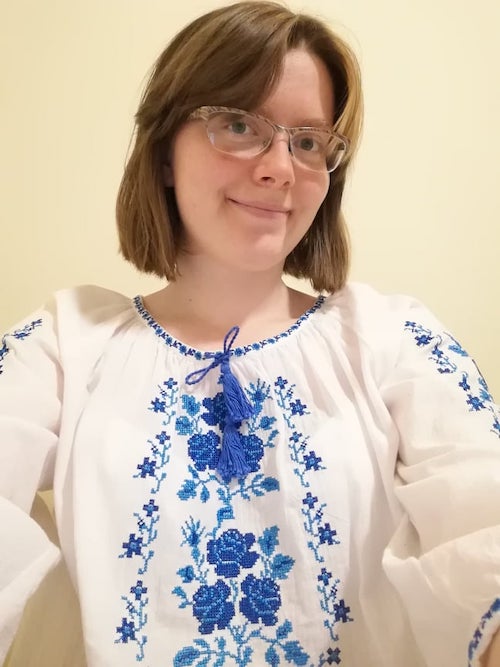 Anna Pasko
Summer Communications Intern
My name is Anna Pasko and I will be joining the Communications team in Kyiv this summer. My interest in ethnocultural communities and transnational activism was sparked by my International Relations BA course in Nationalism and Citizenship. This course and my own personal experience as an internally displaced person motivated me to write my thesis on the legislative journey needed to enfranchise Ukrainian IDPs in their new places of residence.
I have previously participated and assisted with Public Relations Model United Nations conferences, organized soft skill courses for the members of her student association, and supported business administration processes at UNICEF GSSC.
When the opportunity came to combine my interest in ethnocultural communities, Ukrainian identity, and cultural diplomacy, I applied to the Ukrainian World Congress. I am very excited to combine my academic knowledge with skills in graphic design, video editing, and a solid understanding of operations of the international non-profit organization during my time with UWC.