Support Ukrainian families in Lebanon!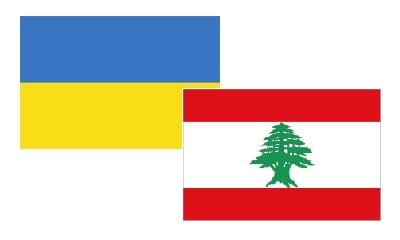 UWC and WFUWO in cooperation with Ukrainian Greek-Catholic Church continue the fundraising appeal for Ukrainian families in Lebanon. We thank each and every donor for your generous contribution and support to Ukrainian families.
The goal is to raise $ 20,000. The Pastoral and Migration Department of the Patriarchal Curia of the Ukrainian Greek Catholic Church has already allocated $ 5,000 for this purpose.
You can send your donations up to September 20 with a note For Ukrainians in Lebanon or WFUWO: For Ukrainians in Lebanon (for those organizations that are members of WFUWO network or are its friends). You can donate via:
Online

payment at ukrainianworldcongress.org (no tax receipt will be issued) or "Ukrainian World Foundation" (a tax receipt will be issued to Canadian residents)

mail

ing

your cheque

p

ayable to "Ukrainia

n

World Congress" (no tax receipt will be issued) or "Ukrainian World Foundation" (a tax receipt will be issued to Canadian residents) to

the following address:

Ukrainian World Congress, 145 Evans Avenue, Suite 207, Toronto, ON M8Z 5X8 Canada.

Wire bank transfer payable to UWC bank account (will be provided upon request, no tax receipt will be issued)