Ukraine and the world honor the memory of the victims of Babyn Yar. PHOTOS.
On September 29 and 30, Ukrainians from all over the world joined together in honoring the memory of the victims of Babyn Yar. Thousands of people attended commemorations for the 80th anniversary of the Babyn Yar tragedy in Kyiv, while others remotely viewed the broadcast of the interfaith prayer service, placed virtual stones, and lit virtual candles.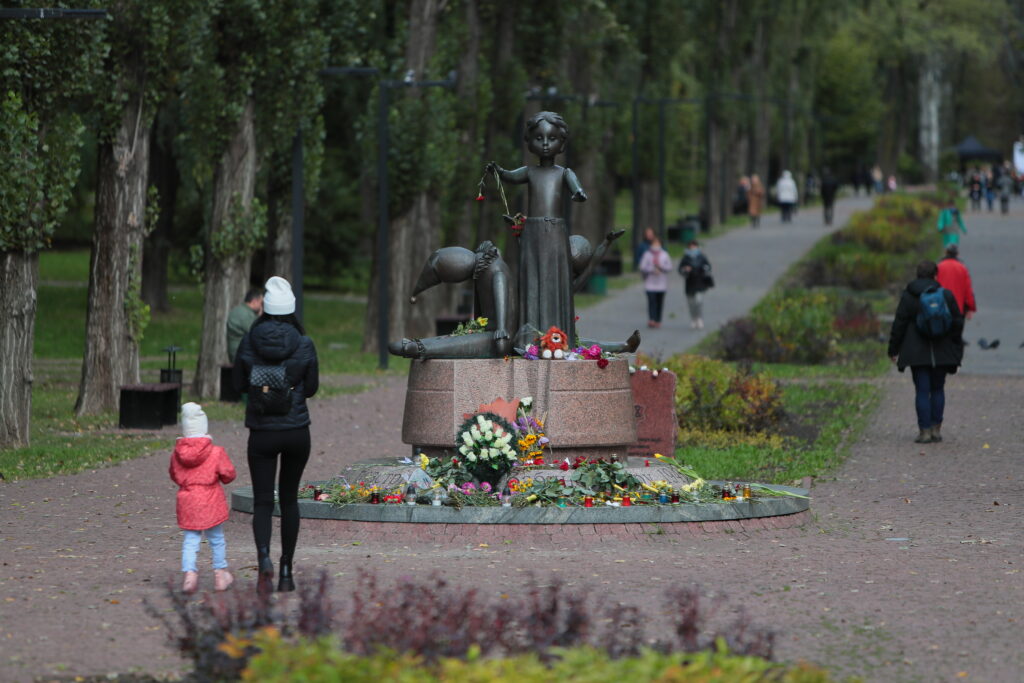 On September 29 and 30, as part of the memorial events, with the support of the Ukrainian World Congress, everyone who visited Babyn Yar had the opportunity to receive a guide with facts about the tragedy, as well as a stone and a lamp. The event was organized by the Babyn Yar National Reserve, the Ukrainian Institute of National Memory, and the Institute of History of Ukraine of the National Academy of Sciences of Ukraine.
Read the guide online.
At noon on September 29, Serhiy Kasyanchuk, Director of the UWC Office in Ukraine; Oleksandr Tkachenko, Minister of Culture and Information Policy of Ukraine; Anton Drobovych, Head of the Ukrainian Institute of National Remembrance; and Roza Tapapa, Director of the Babyn Yar National Historical and Memorial Reserve, lit a symbolic memorial fire.
At 8:30 p.m., His Beatitude Metropolitan Epiphanius of Kyiv and All Ukraine, Father and Head of the Ukrainian Greek Catholic Church His Beatitude Sviatoslav, and Chief Rabbi of Ukraine and Kyiv Moshe Reuven Asman conducted an interfaith prayer for the victims of Babyn Yar.
The memory of the approximately 100,000 victims of the mass shootings was also honored by the President of Ukraine Volodymyr Zelensky; Kyiv Mayor Vitaliy Klychko, church bishops, international delegations, and thousands of Kyiv residents and guests.
The evening prayer event on September 29 was attended by Alan Purcell, Deputy Chief of Mission in Ukraine; Kate Davenport, Head of the Political Department at the British Embassy; and Sonia Soutus.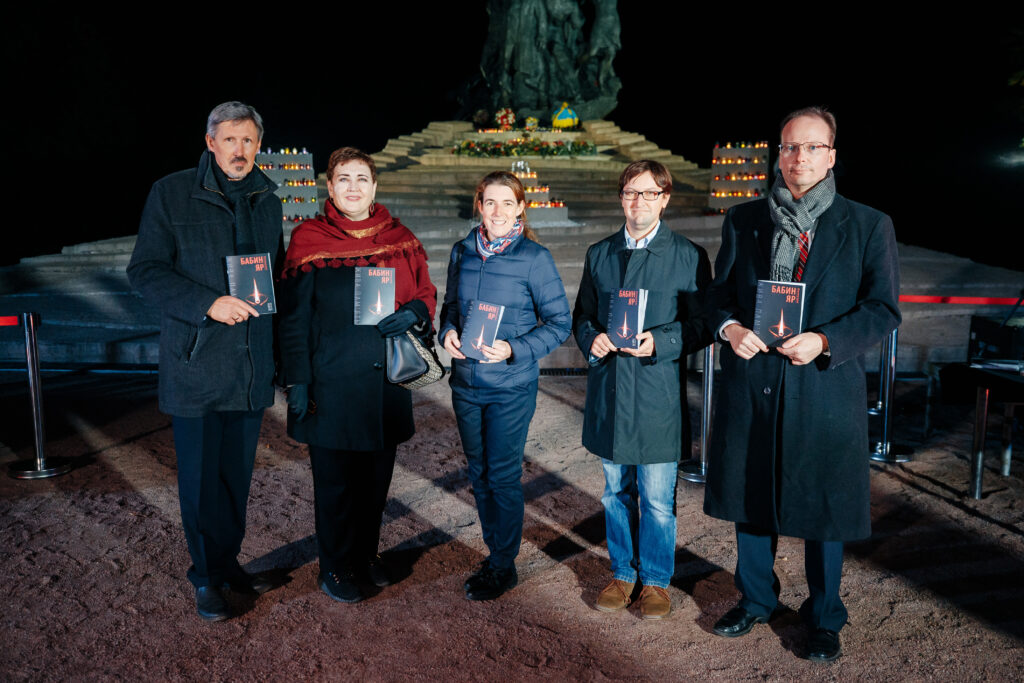 "Babyn Yar is a common tragedy of the Ukrainian and Jewish peoples, it is an open wound for Ukraine and all mankind. We have a duty to protect the memory of Babyn Yar from the political manipulation and misinformation that are often used as weapons in Russia's war against Ukraine. To honor the memory of innocent victims and preserve it for future generations, the UWC supports the Ukrainian state concept of establishing the Babyn Yar Museum and Memorial Complex in Ukraine. May the memory of the victims of Babyn Yar be eternal!" said Paul Grod, President of the UWC.
More about the Babyn Yar tragedy and the state memorialization can be found here – babynyar.memorial
Background: In August, the UWC announced its readiness to provide more than $20 million USD to support the state concept of a comprehensive memorialization of Babyn Yar, developed by a working group at the Institute of Ukrainian History of the National Academy of Sciences of Ukraine. Read more at babynyar.memorial.