UWC urges global Ukrainian communities to support the people of Belarus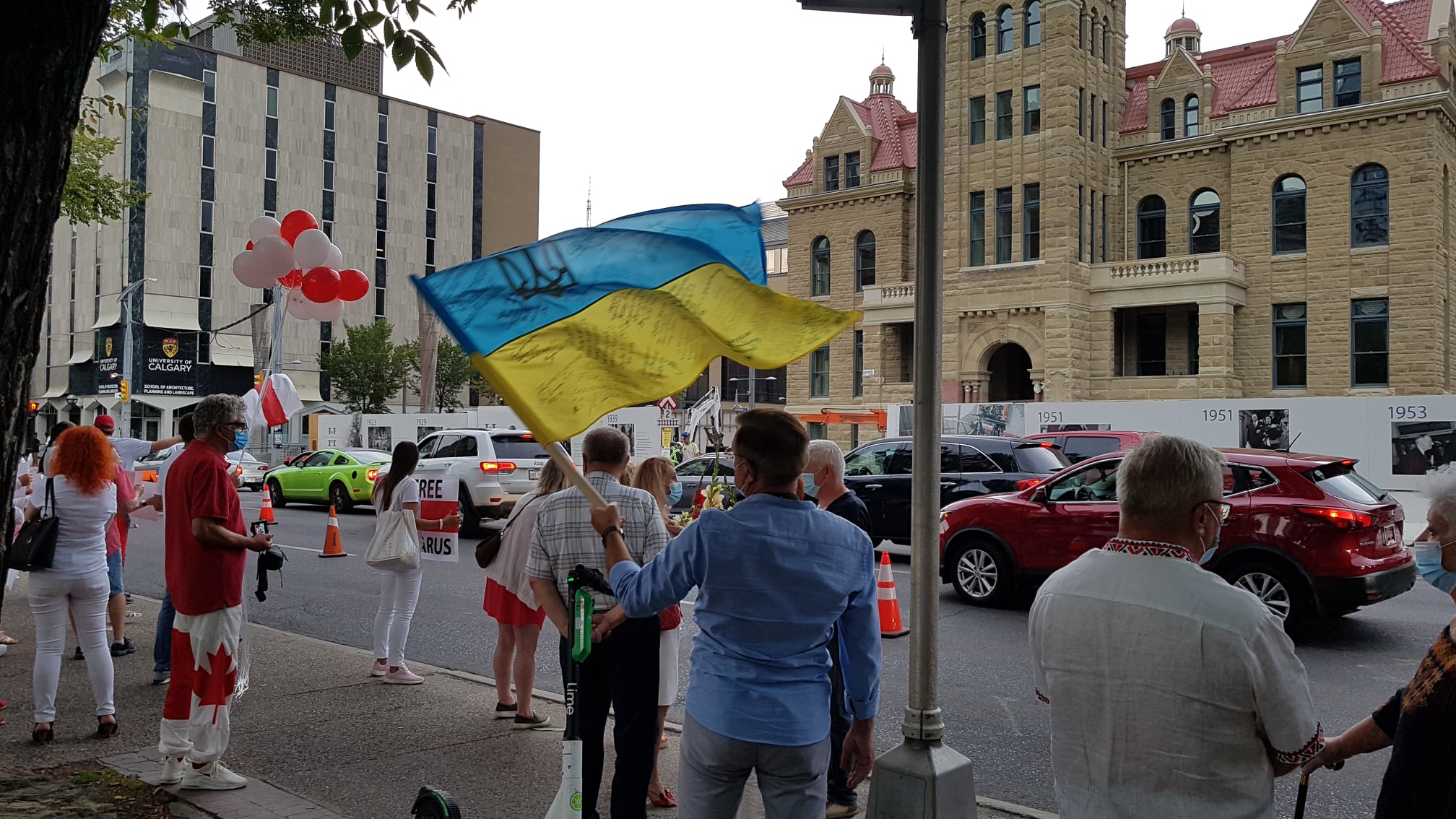 Ukrainian World Congress stands by the democratic aspirations of the people of Belarus. In the statement of August 10, 2020, UWC expressed its unequivocal position regarding the presidential elections in Belarus, that were neither free nor fair. UWC resolutely condemned the violence of Belarus authorities towards peaceful protesters.
Mass demonstrations in Belarus and worldwide on August 23 once again confirmed the people's wish for democratic change. As the people of Ukraine continue the struggle to reaffirm our right to freedom and dignity, we understand the challenges of this tough path and the importance of international support.
Belarusian authorities continue to detain the protesters in an effort to intimidate them and suppress democratic processes by force. UWC joins the global community and calls Belarusian authorities to immediately release all detained protesters, prevent further violence and ensure holding of fair and transparent elections in accordance with the international standards. We urge the democratic governments to maintain a clear and unequivocal position on non-recognition of the results of the presidential elections in Belarus and implement sanctions against those responsible for violence, unlawful arrests and falsification of the elections in Belarus. UWC is alarmed by the recent statements by Russian President Vladimir Putin, that Russia is forming a military reserve that can be deployed to Belarus if required. This confirms Kremlin's readiness to invade Belarus and poses a security threat for the region. In striving for a peaceful and democratic resolution to the current crisis we urge our international partners to prevent Russia from intervening into the situation in Belarus and prevent the spread of Russia's military aggression in the region.
"The global Ukrainian community stands in support of peaceful rallies and initiatives organized by Belarusian activists. UWC has called upon Ukrainian organizations to support efforts of the Belarusian diaspora, and calls on the international community to express their support of the democratic aspirations of the people of Belarus and act in defence of their human rights and freedoms", said Paul Grod, UWC President. More information: UWC statement as of August 10, 2020