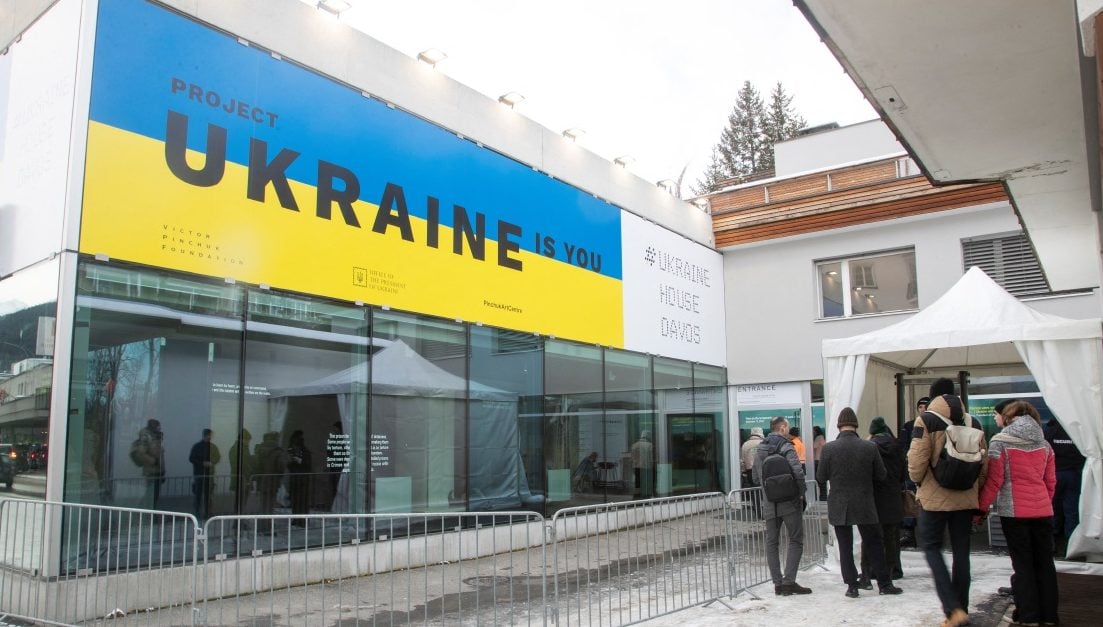 Switzerland, Davos – January 18, 2023. During the four-day Ukraine House forum in Davos, UniteWithUkraine's successes were showcased to distinguished guests and partners of Ukraine. UniteWithUkraine is the Ukrainian World Congress (UWC)'s fundraising initiative, which collects funds, and procures and delivers necessary equipment to Ukraine's Territorial Defense fighters. 
The fifth Ukraine House forum in Davos highlights Ukrainians' incredible courage and leadership and promotes enhancing global support for Ukraine.
Krystina Waler, Director of Ukrainian Initiatives at the Temerty Foundation, spoke about global Ukrainians' support during the "Answering the Call: Humanitarian Heroes to the Rescue" panel discussion on humanitarian aid for Ukraine.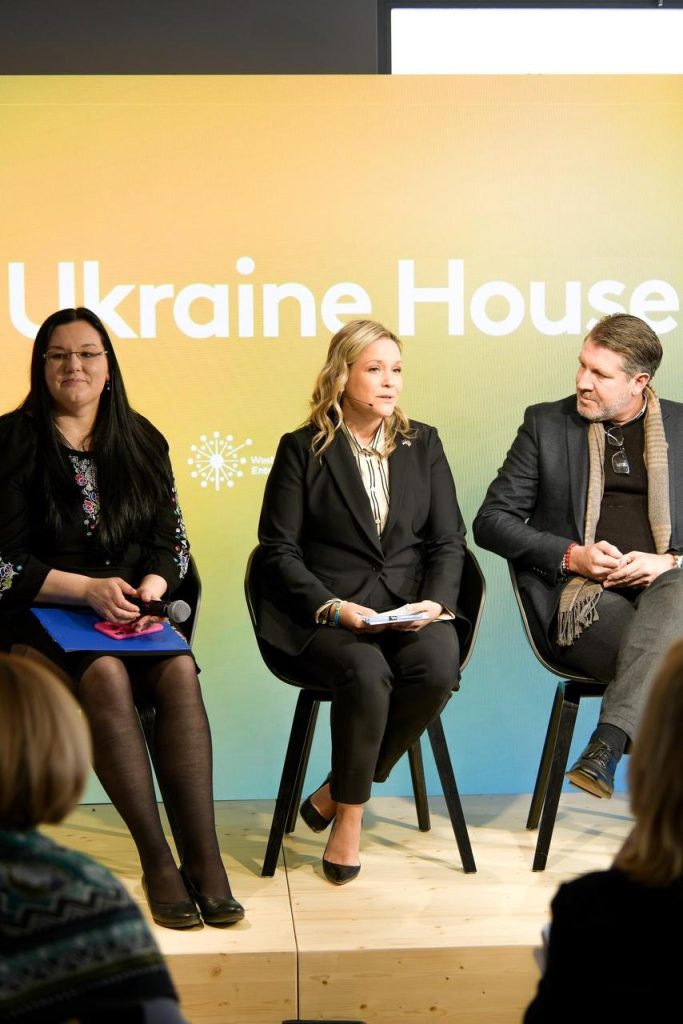 "Unite With Ukraine campaign that reaches globally from Australia from US to Canada all through Europe. They've delivered 40 000 000$ of aid now on the ground in Ukraine because the crisis needs our help, and the global community should and I hope will join us and support these organizations, who are doing, in my opinion, gods work on the ground, – Krystina Waler said. –  And keeping Ukrainians alive and more than that giving them hope as I found as somebody who is not in Ukraine fighting, I'm fighting on the other side, Ukrainians want to know that they are not alone right now," Krystina Waler emphasized.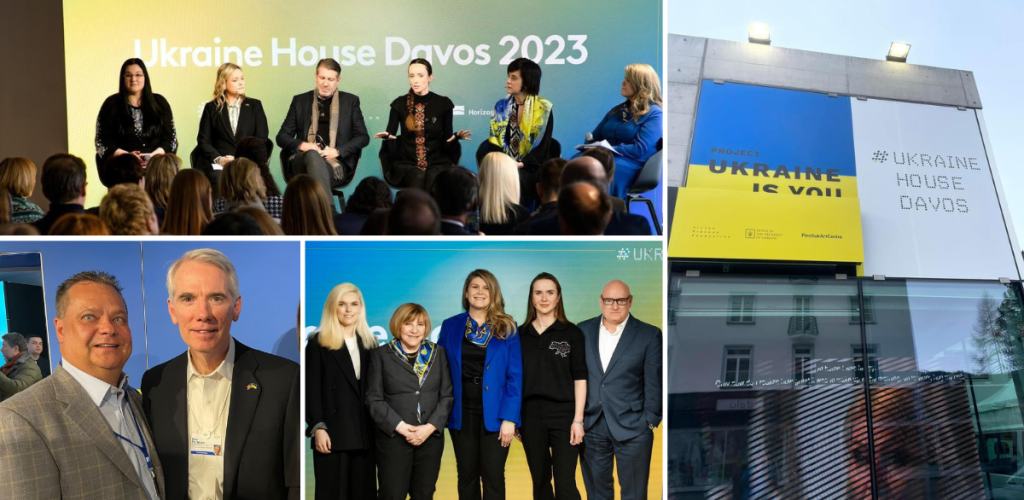 UWC Vice President and President of the Ukrainian Congressional Committee of America (UCCA) Andriy Futey, Director of Ukrainian Initiatives at the Temerty Foundation, Krystina Waler, as well as Lenna Koszarny, Founding Partner and CEO, Horizon Capital, UWC Vice President (who became a Ukraine House Organizing Committee member), are in attendance at this year's forum in Davos.