Ukrainian National Federation of Canada
Ukrainian National Federation of Canada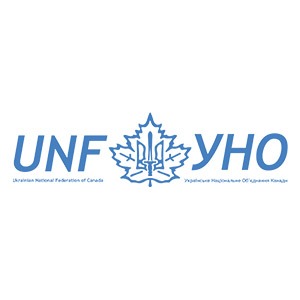 145 Evans Avenue, #209 Toronto, Etobicoke, ON M8Z 5X8, Canada
+1 416-925-2770
+1 416-925-2786

Population of Canada: 36,708,100
Ukrainian population: 1,359,655
Waves of immigration: 1891-1914, 1923-1929, 1945-1952, 1993 up to now
Main cities/provinces of Ukrainian population: Toronto, Mississauga (Ontario), Edmonton (Alberta), Winnipeg (Manitoba), Regina (Saskatchewan), Montreal (Quebec), Vancouver (British Columbia)
The Ukrainian National Federation is a non-profit corporation. The organization is based across Canada and endeavors to embrace all of our fellow Ukrainian Canadians. Тhe UNF is non-sectarian and non-political. Its internal structure consists of affiliated organizations that have equal rights and status. These include:
Ukrainian War Veterans Association (UWVA)
Ukrainian Women's Organization (UWO)
Ukrainian National Youth Federation (UNYF)
"Pomich Ukraini"/"Penny Fund".
The UNF is administered by a Board of Directors consisting of 23 members, democratically elected at a triennial convention. The UNF has Branches across Canada. Each Branch operates independently and the National Board of Directors coordinates the activities and sets policy.