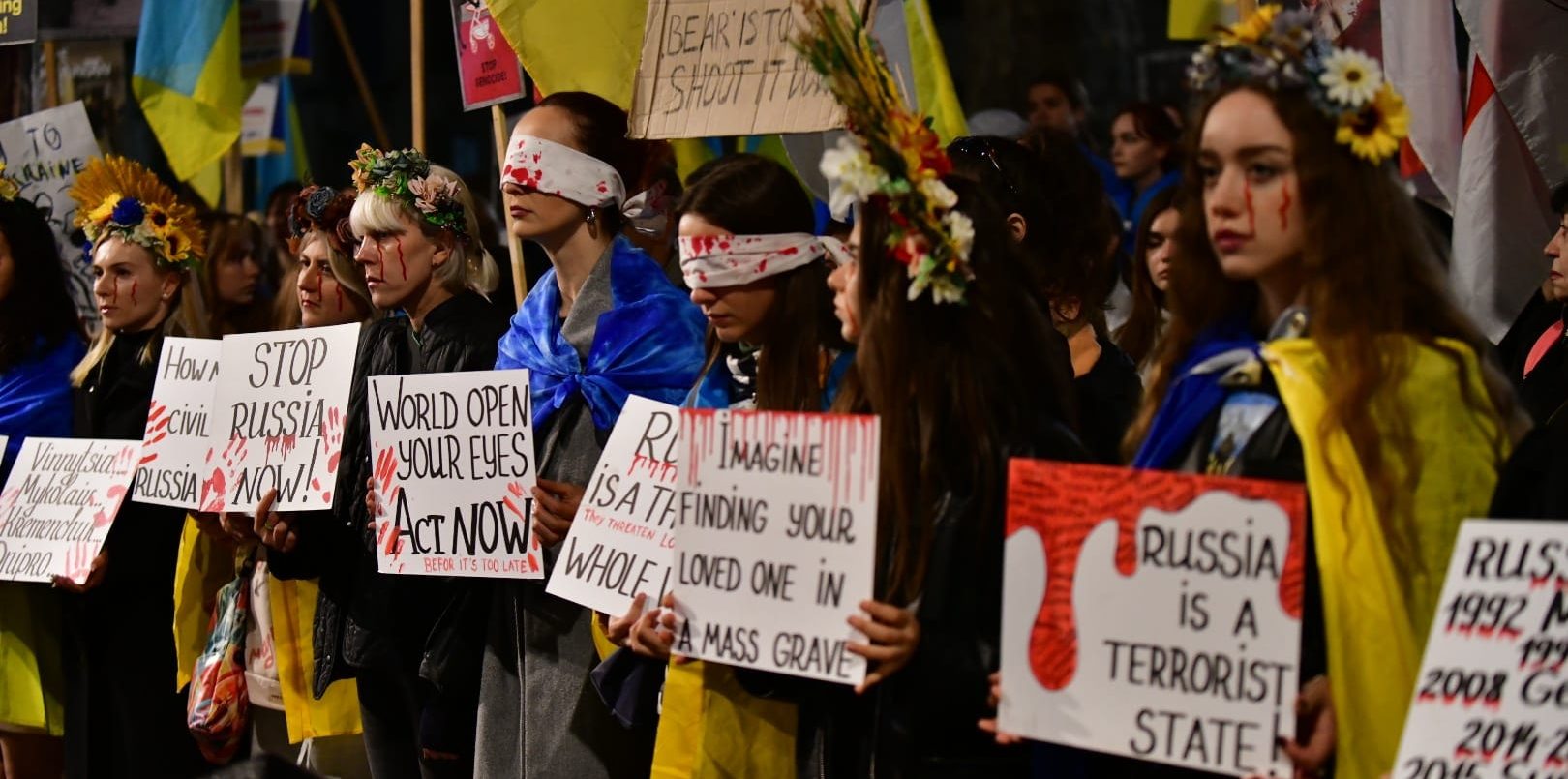 On October 10 and 11, 2022, in response to Russia's massive missile strikes, thousands of Ukrainians around the world gathered to call on the governments of their countries to stand up for Ukraine. The President of the Ukrainian World Congress, Paul Grod, urged Ukrainians and friends of Ukraine around the globe to hold rallies in support of Ukraine and demand greater backing for Ukraine during its gruesome times of war.
At numerous rallies, Ukrainian communities and public organizations demanded the speedy transfer of the most modern weapons systems to Ukraine, including anti-aircraft and anti-missile defense systems, capable of protecting civilians and critical infrastructure. Thousands of rallying participants also demanded recognition of Russia as a terrorist state.
AUSTRALIA, Melbourne
The rally participants sing "Ой у лузі червона калина" on Tuesday, Oct. 11, as a sign of protest against the actions of the Kremlin aggressor. Ukrainians in Australia, led by Stefan Romaniw, UWC First Vice President and Co-chairman of the Australian Federation of Ukrainian Organizations, demand to deport Russian ambassador Aleksey Pavlovsky and expel Russian diplomats from Australia, as well as provide more air defense systems to Ukraine and recognize Russia as a terrorist state.
GERMANY, Berlin
More than 650 people gathered in the capital of Germany for an immediate rally in protest against the killing of peaceful Ukrainians.
Thank you to the over 650 people who joined us yesterday in the face of recent russian attacks in Ukraine!
Big thank you also to our speakers @k_demerza Vlada @Pryhornytska @sumlenny @antondougi @Stefan_Lauter @annatambova2107 @MGolovko Max Smogol @kristasallabout
📸@vitrusia pic.twitter.com/n6HjN3mT70

— vitsche_berlin (@VitscheBerlin) October 11, 2022
UNITED KINGDOM, London
Ukrainian Londoners, including activists of the Euromaidan London community, protested with the demand to recognize Russia as a terrorist state and take radical measures against the terrorists. Ukrainians and friends of Ukraine gathered for a spontaneous rally after work near the residence of the U.K. Prime Minister on October 10. The event gathered about 500 Ukrainians, Britons and Belarusians.
FRANCE, Paris
Several hundred protesters gathered in front of the Russian Cultural Center in Paris to express their support for Ukraine after the latest shelling in Kyiv on October 10. The rally participants demanded to stop Putin and stop the genocide of the Ukrainian people. The event caught the attention of the French media.
PORTUGAL, Porto and Lisbon
The Ukrainian community in Lisbon and Porto rallied and appealed to the Portuguese government to recognize Russia as a terrorist state.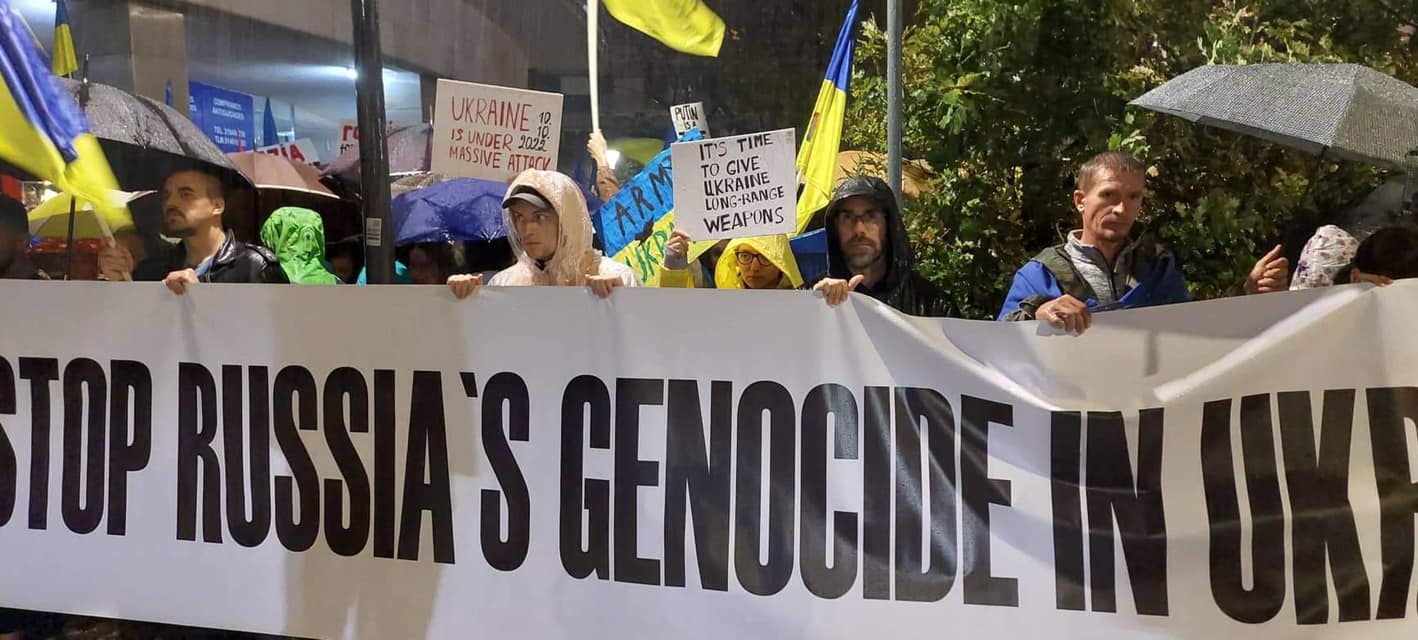 "Mr. Prime Minister of Portugal, we ask that the Portuguese Republic declare the current Russian Federation a terrorist state with the corresponding strengthening of sanctions and the provision of additional military and economic aid to Ukraine," reads the statement of the Ukrainian community, which was published by UWC Vice President Pavlo Sadokha.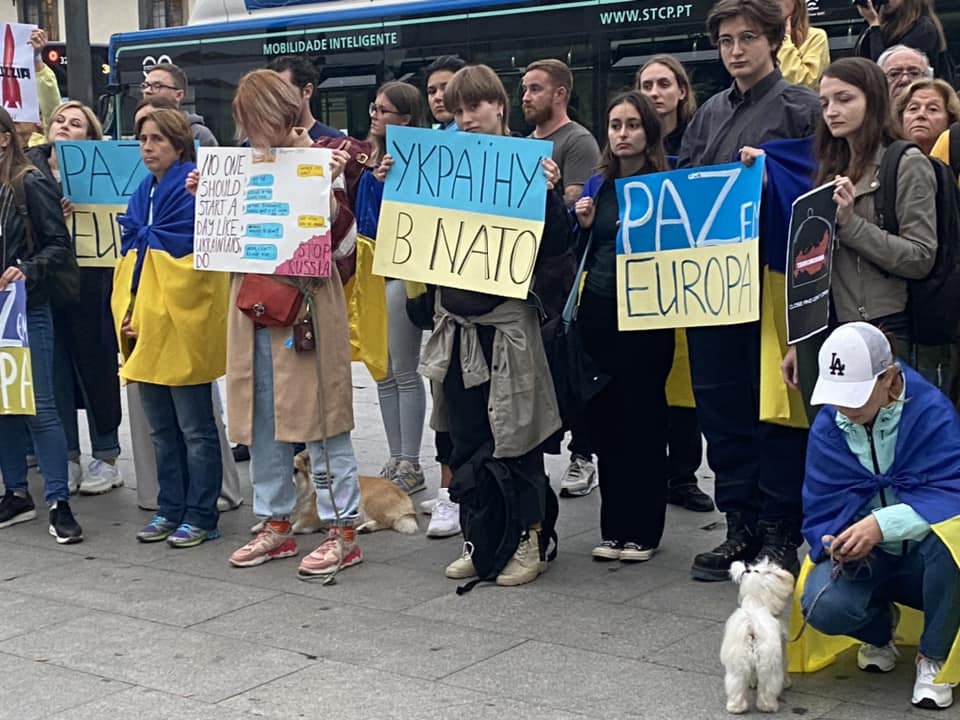 HUNGARY, Budapest
Protest against rashist terror! Ukraine, hold on! We are with you!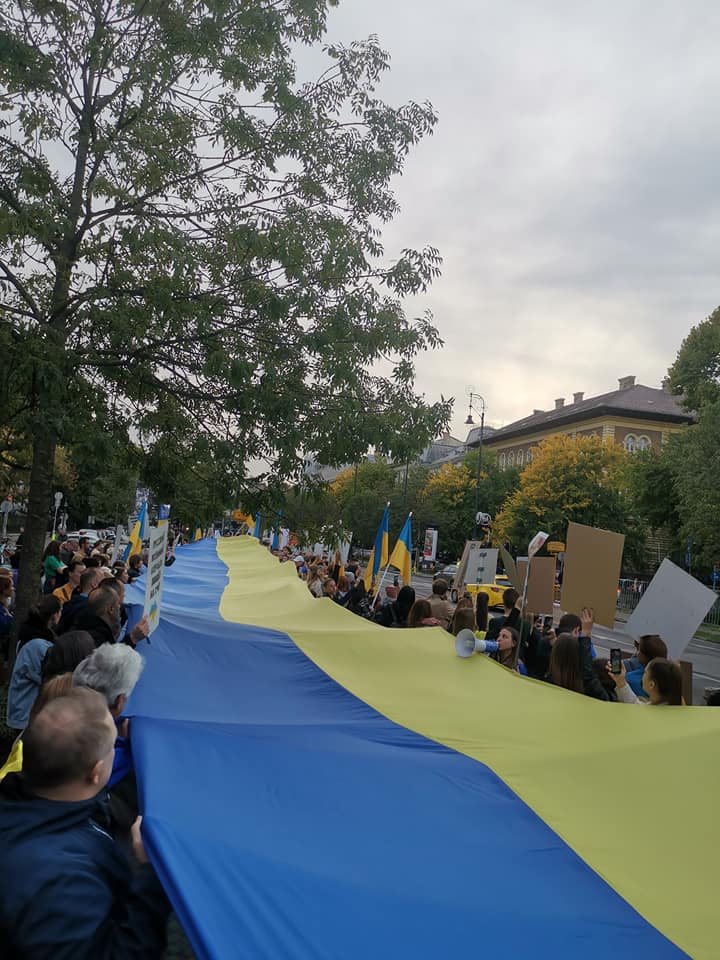 "Budapest is with Ukraine! Hold on, dear! We demanded recognition of Russia as a terrorist state! Thank you to everyone who came!!!" Hungary's Ukrainian community leader Jaroszlava Hartyanyi, a UWC Executive Committee member, commented on the rally on her social media.
CANADA, Ottawa, Toronto,  Montreal, Winnipeg
In Canadian cities, Ukrainians and friends of Ukraine took to the streets to protest against Russian terror and demand recognition of Russia as a terrorist state. In Montreal, honorary consul of Ukraine in this city Eugene Czolij, former UWC president, said in a speech to the crowd that it was "one of the most barbaric" days of the war since it started on Feb. 24.
Recueillement sobre de quelques dizaines de manifestants qui dénoncent les dernières attaques russes en Ukraine devant le consulat russe de Montréal #noovoinfo pic.twitter.com/V9WfEPqXFE

— Anaïs Elboujdaïni (@AnaisElboujda) October 10, 2022
Czolij said Canada, along with the international community, needs to send a stronger message to Moscow to put an end to the relentless killing in his home country. "To be able to impose a no-fly zone, to provide Ukraine with long-range weapons and to fully and totally isolate Russia so that western currency does not help fund this genocidal war," he said.
UNITED STATES, Washington DC, Chicago, Philadelphia, Seattle, New York, Boston, Houston
Rallies against the barbaric missile attack on Ukraine by the Russian invaders took place in many US cities. As everywhere in the world, the protesters demanded to recognize Russia as a terrorist state and to provide Ukraine with modern weapons, primarily air defense systems and long-range missiles.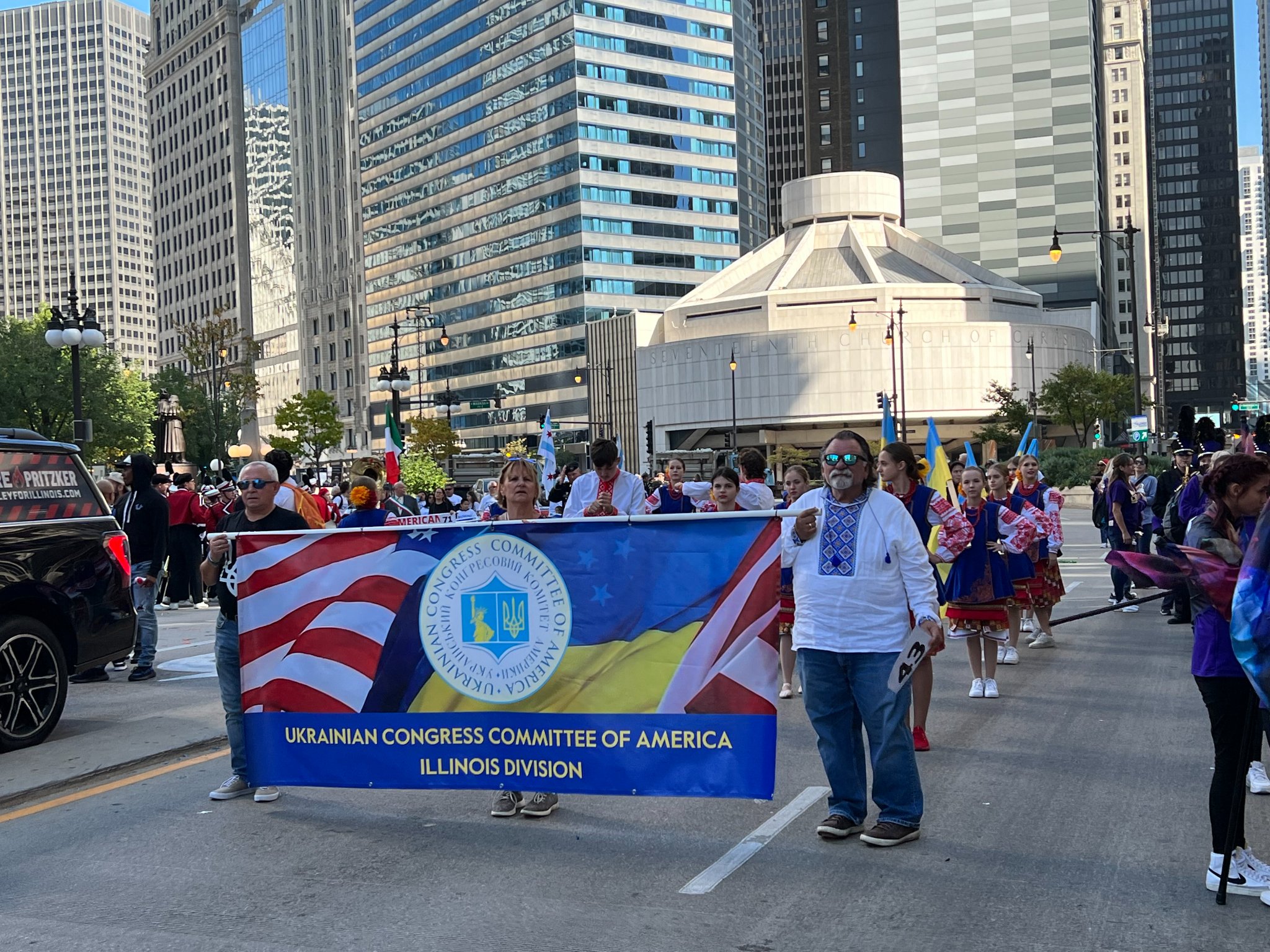 A group of over 200 Ukrainian-Americans rallied at Chicago's Water Tower and Millennium Park on Monday, calling for more action to help Ukraine in its war against Russia after new strikes were launched in the conflict over the weekend.
In LA, the Consulate General of Lithuania joined the rally and invited all people who support Ukraine to take part in it.
ARGENTINA, Buenos Aires
Hundreds of Ukrainian community members, along with their supporters, took to the streets of Buenos Aires on Monday, protesting against the ongoing conflict in their home country: "Stop the War! Peace in Ukraine and in the world! Putin, get out of Ukraine!" Protesters can later be seen outside the Russian Embassy chanting "Murderers! Murderers!"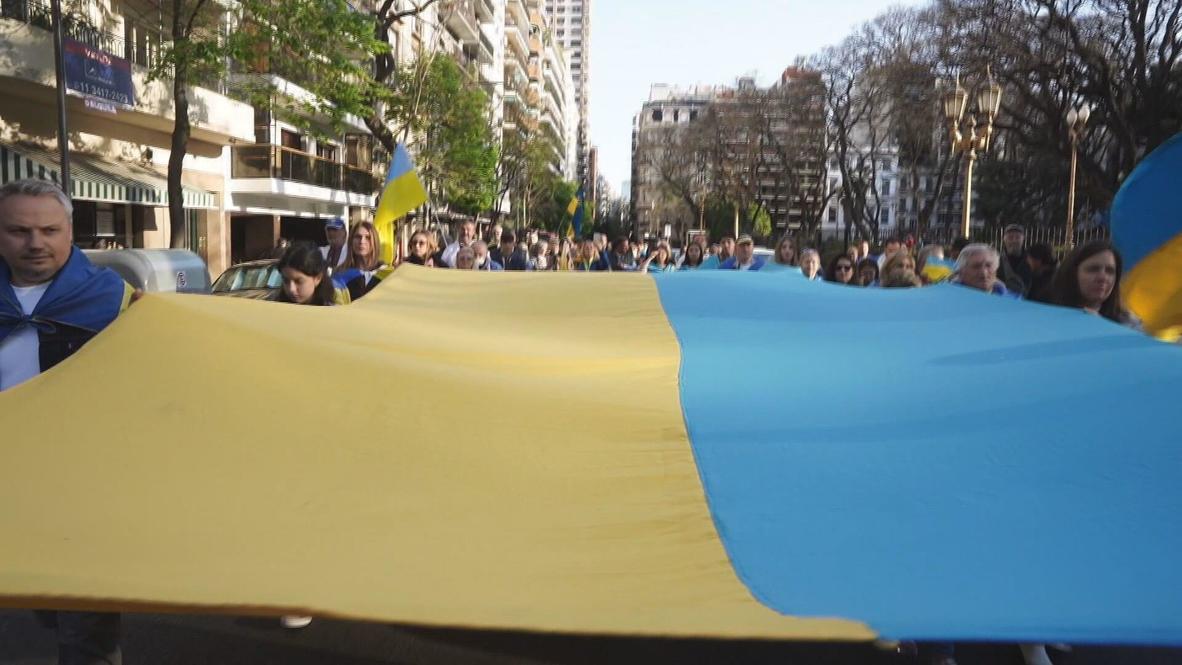 ALL OF THE WORLD