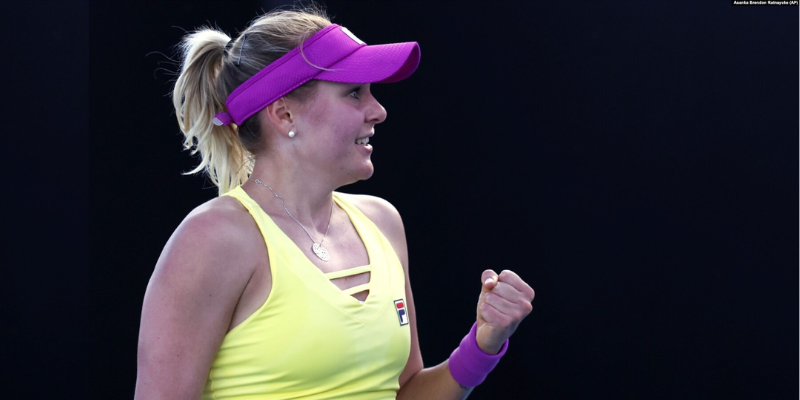 Yesterday, in the first round of the prestigious tennis tournament, Ukrainian Kateryna Baindl beat Russian Kamilla Rakhimova 7:5, 6:7, and 6:1.
This is Kateryna's first victory at this tournament.
However, an unpleasant incident occurred during the match – some Russian fans unfurled Russian flags.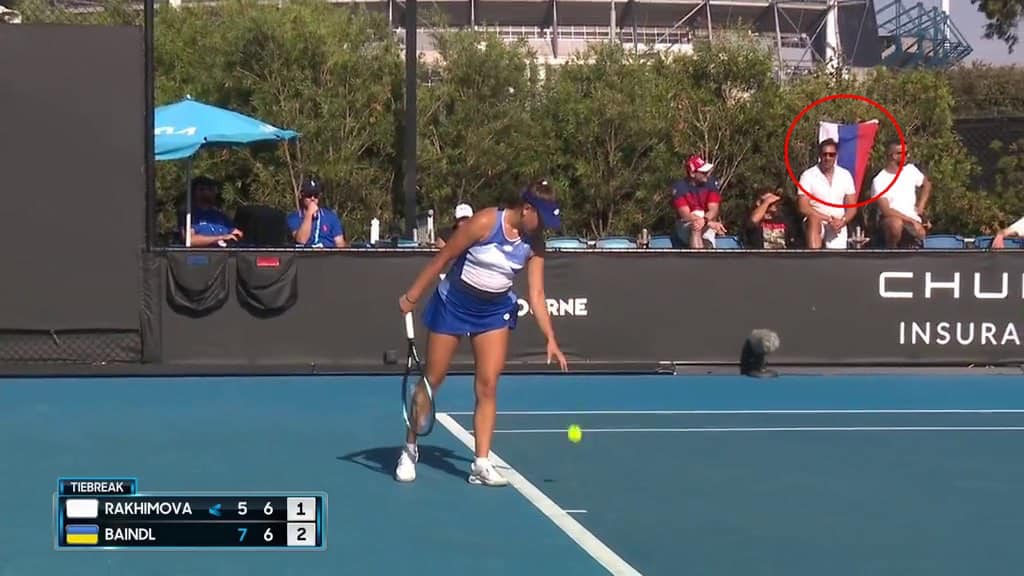 The so-called "tricolor" symbolizes the aggression that the terrorist state has dawned on Ukraine and its people; it symbolizes genocide, torture, violence, and abuse of innocent people. Such a blood-filled symbol has no place in international sports competitions.
We thank the Australian Federation of Ukrainian Organisations and its head, Stefan Romaniw, as well as the Embassy of Ukraine in Australia, for the to the incident and wide publicity (see the AFUO media release below).
Tournament hosts, Tennis Australia, responded to the criticism and introduced a ban on using Russian and Belarusian flags on the tournament territory. Previously, this ban applied only to tennis players from these countries: they could participate in the event as not affiliated with a country.
"The ban will be effective immediately. We will continue to work with the players and our fans to ensure the best possible environment to enjoy tennis," Tennis Australia said.
Thank you, Tennis Australia, for the clear position. We wish success to the Ukrainian tennis players in the tournament. We keep our fingers crossed for you!
***
AUSTRALIAN FEDERATION OF UKRAINIAN ORGANISATIONS
16 January 2023
MEDIA RELEASE
Russian flag at the Australian Open makes a mockery of conditions set by Tennis Australia to allow Russian players
The prominent display of a Russian flag amongst the spectators of a tennis match between Ukrainian Kateryna Baindl and Russian Kamilla Rakhimova today at the Australian Open has made a mockery of conditions set by Tennis Australia (TA) for the participation of Russian tennis players.
Mr Stefan Romaniw OAM, Co-Chair of the Australian Federation of Ukrainian Organisations (AFUO) said today "TA has clearly said that Russian tennis players cannot represent the flag of Russia. They have to play as 'independent players' under a neutral name.
"How does this make sense? Why can a Russian flag be allowed on the courts?
"We will be writing to TA to ask why the compromises made to allow Russian tennis players aren't being enforced," he said.
"Around the world, international sporting events such as Formula One, FIFA, the Olympics and Wimbledon have condemned Russia's brutal invasion of Ukraine, by introducing sanctions against athletes.
"How can TA think it is just 'business as usual', and allow spectators to wave Russian flags during a match between a Ukrainian and a Russian,' he said.
"Whilst Russian missiles fly, Ukrainian sportspeople fight on the front lines. In April 2022, the Ukrainian Tennis Federation's tennis centre outside of Irpin was razed to the ground by the Russian military. Ukrainian tennis players can't visit their country to live, train or visit family.
"These are not normal times," he added.
Media inquiries: Stefan Romaniw 0419 531 255