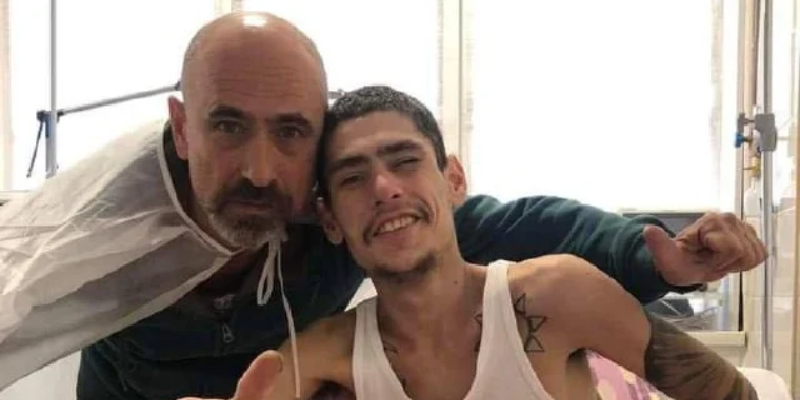 The Russian occupiers in a Donetsk Oblast village kept a wounded Ukrainian soldier in the basement for more than 40 days without food or water. However, Oleksiy Gordeyev survived and was rescued by a New Zealand legionnaire when the Ukrainian forces retook the enemy position.
"Wounded Oleksiy spent 42 days in a dungeon among his comrades who were killed or dying of wounds, whom he wanted to help but could not. He ate crumbs – his weight went down from 80 to 42 kg, drank from puddles, and when the water ran out, he drank poisonous antifreeze from the heater," says frontline correspondent Andriy Tsaplienko.
Now Oleksiy Gordeyev is in a hospital in Dnipro. He underwent surgery, is being treated for poisoning and dystrophy, and will soon transfer to a Kyiv clinic.
Journalist Andriy Tsapliyenko quoted a letter from the fighter's father, Oleksandr Gordeyev: "Our prayers are closer to God, because our guys are warriors of light!
I sincerely thank everyone who prayed, searched, supported and helped, and stood by me during this endless month and a half. Together we found our Cossack! Glory to the Heroes!"
We thank an unknown defender from New Zealand, whose name is being withheld for security reasons, for this extraordinary rescue operation!
We thank everyone who came to Ukraine from different parts of the world to resist the evil empire together. Together, we will undoubtedly win!