Dr. George Huculak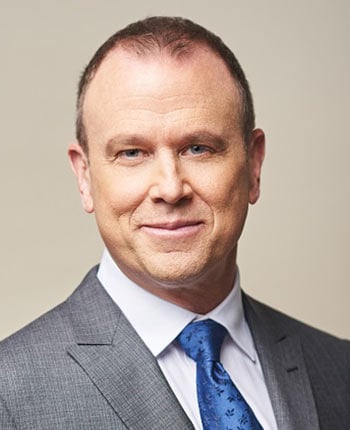 Dr. George Huculak
Vice President, Development and Fundraising
Canada
Dr. George Huculak is the Ukrainian World Congress Vice President of Development and Fundraising. He is also on the UWC Executive Committee.
Professionally, Dr. Huculak is a member of the Ontario Medical Association and the College of Family Physicians of Canada. He has practiced family medicine in Whitby, Ontario since 1992 and has been the Director of Byron Street Medical Centre since 2003.
Currently, he is an Executive Member and Director on the Board of Medical Pharmacies Group Limited. He is the President of the Huculak Foundation, a private, not-for-profit corporation. He also is a Director on the Boards of Ivan Franko Homes and Prestige Corporation.
George Huculak has a strong personal and professional interest in active humanitarian and philanthropic initiatives and worked with Canadian Children of Chornobyl/Help Us Help the Children from 1992 – 1997 as well as the Canada-Ukraine Foundation in recent years. He is a member and strong supporter of Plast Ukrainian Youth Association.
He holds a Bachelor of Science in Human Biology, a Doctor of Medicine, and a Doctor of Business Administration degree. George is married and has two children.