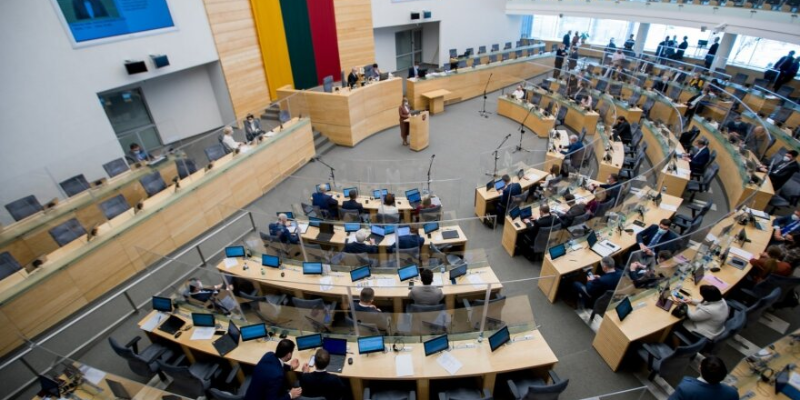 On Thursday, Lithuanian parliament, the Seimas, unanimously adopted a resolution in the country's position for the upcoming NATO summit in Vilnius on July 11-12, 2023, urging the Alliance to officially invite Kyiv to join the bloc, Delfi reported.
According to Anadolu Agency, the resolution outlines Lithuania's five objectives in hosting the summit.
One of the objectives is to "fully support Ukraine with practical measures, including NATO's political support, recognizing that it is necessary to invite Ukraine to become a NATO member state at the NATO summit to be held in Vilnius."
The country will also seek to "significantly strengthen the forward defense and deterrence of the Baltic region and the entire eastern part of NATO" while increasing the presence of permanent NATO forces and strengthening integrated air and anti-missile defense.
Moreover, Lithuania will seek commitment from its NATO allies to raise national defense funding to at least 2% of their GDP from 2025 and expand and strengthen cooperation between NATO and Indo-Pacific states, notably in technology and cyber defense.
"If we want to achieve results that not only we but also our Ukrainian brothers and sisters would be proud of, we must act as one fist," said Žygimantas Pavilionis, the head of the Seimas Foreign Affairs Committee.