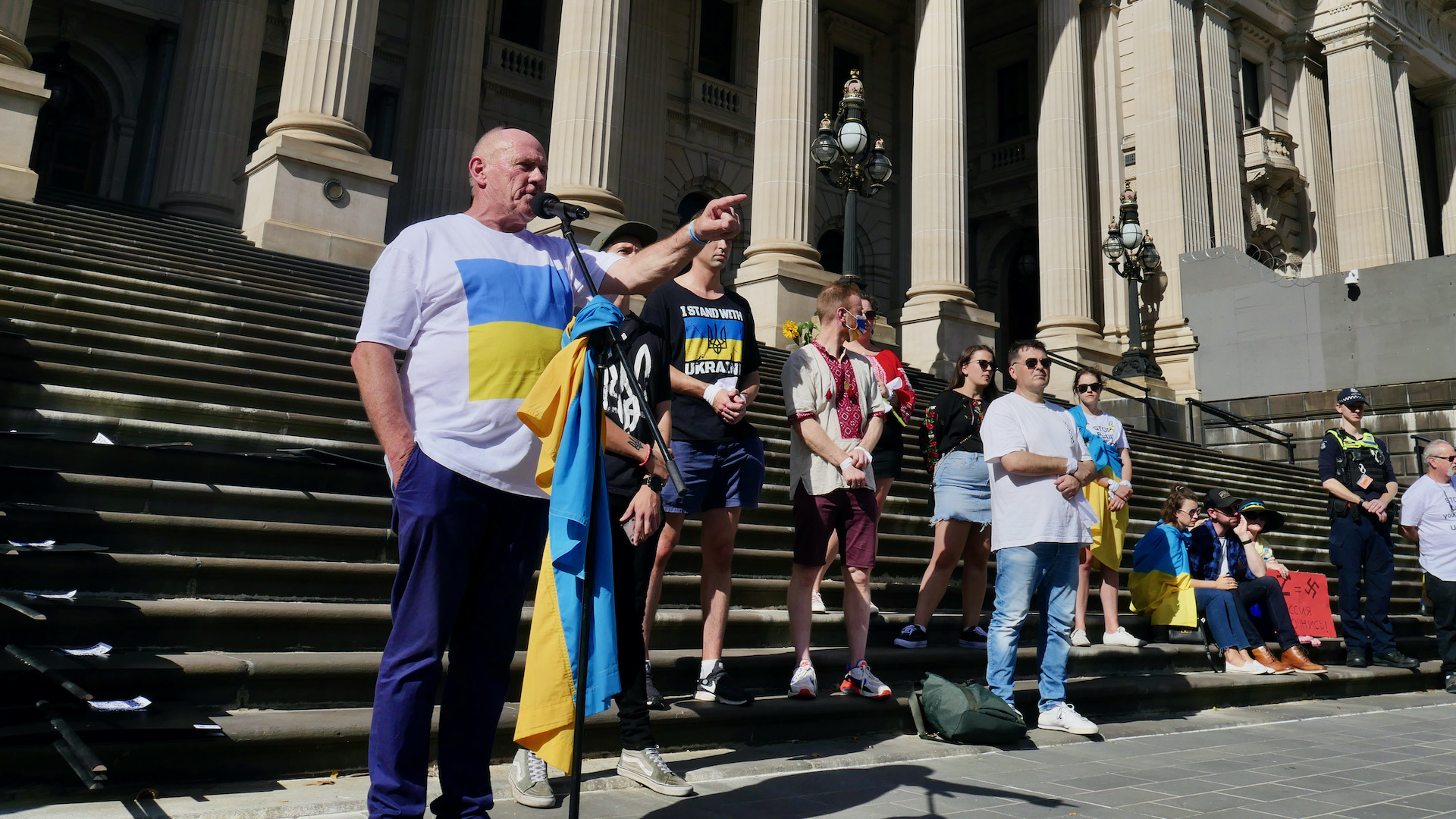 The Australian-Ukrainian community has joined global efforts to support Ukrainian President Zelenskyy's call for donations to procure an Army of Drones to allow Ukrainian military forces to constantly monitor the 2,470 km long frontline and provide practical intelligence on enemy attacks.
Led by the Ukrainian World Congress (UWC), the global voice of 20 million Ukrainians in the diaspora, the Australian Federation of Ukrainian Organisations (AFUO) has joined the initiative by donating AUD$140,000 to the President's United24 campaign through the UWC's Unite With Ukraine project.
"As we approach the 31st anniversary of Ukraine's Independence on August 24 – which coincides with the 6-month date since the invasion of Ukraine – what better way to show support for Ukraine on the ground than by responding to this vital project?" said Mr Stefan Romaniw OAM, AFUO Co-Chair and Vice President, Ukrainian World Congress.
"The UWC is coordinating the procurement and delivery of the drones to the Ukrainian Government.
"By supporting the UWC, who are working with Ukraine and those coordinating the war effort, we show that collectively we are strong and can make a difference," he said.
"Today's war is fought on many fronts. Drones will help to win the war and save lives. I say we follow Nike's motto – # JUST DO IT!" he added.
To make a donation to the project, click HERE.
Photo: Christopher M. Harley