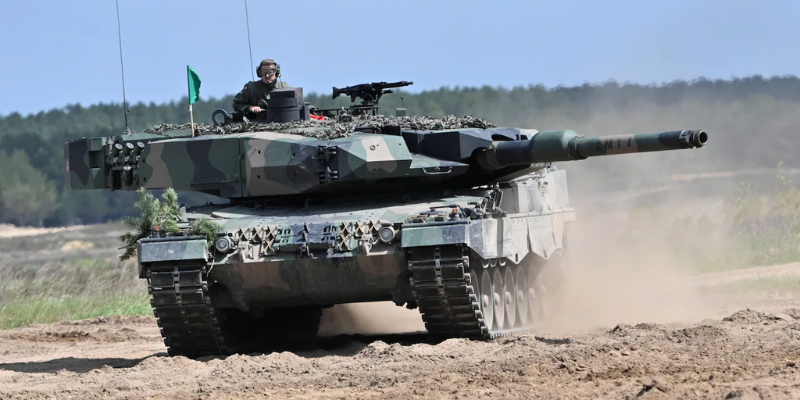 The 18 Leopard 2 main battle tanks Germany pledged two months ago to supply to Ukraine have been delivered, a security source told Reuters on Monday, confirming a report by Spiegel.
Besides the 18 Leopards, 40 German Marder infantry fighting vehicles and two armored recovery vehicles have also reached Ukraine, according to the source.
The German army also trained the Ukrainian tank crews and the troops assigned to operate the Marder vehicles for several weeks on training grounds in Muenster and Bergen in northern Germany.
Photo: Marcin Bielecki/EPA-EFE/Shutterstock via The Telegraph