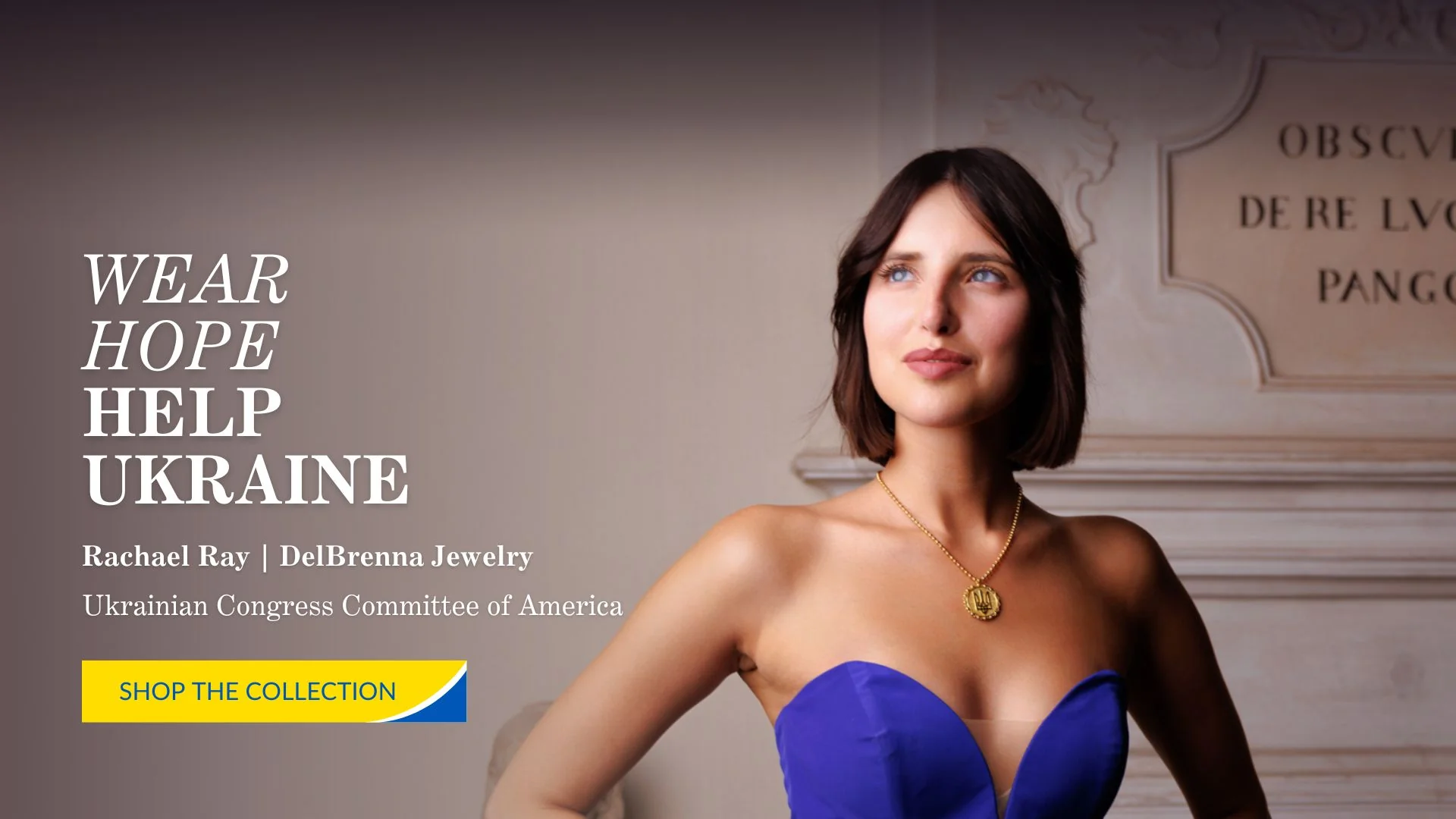 Rachael Ray, the famous American cook and businesswoman, and the Italian jewelry manufacturer DelBrenna Jewelry created a collection to support Ukraine. The Ukrainian Congress Committee of America (UCCA) also joined the initiative.
Wear Hope Help Ukraine is a collection of jewelry with Ukrainian symbols. Those interested can purchase a silver or gold pendant with the image of the State Emblem of Ukraine, a trident. All proceeds from jewelry sales will go to the Unbroken National Rehabilitation Center, which assists adults and children affected by the war.
"Join us to show your support and help Ukraine now," the main resource of the campaign said.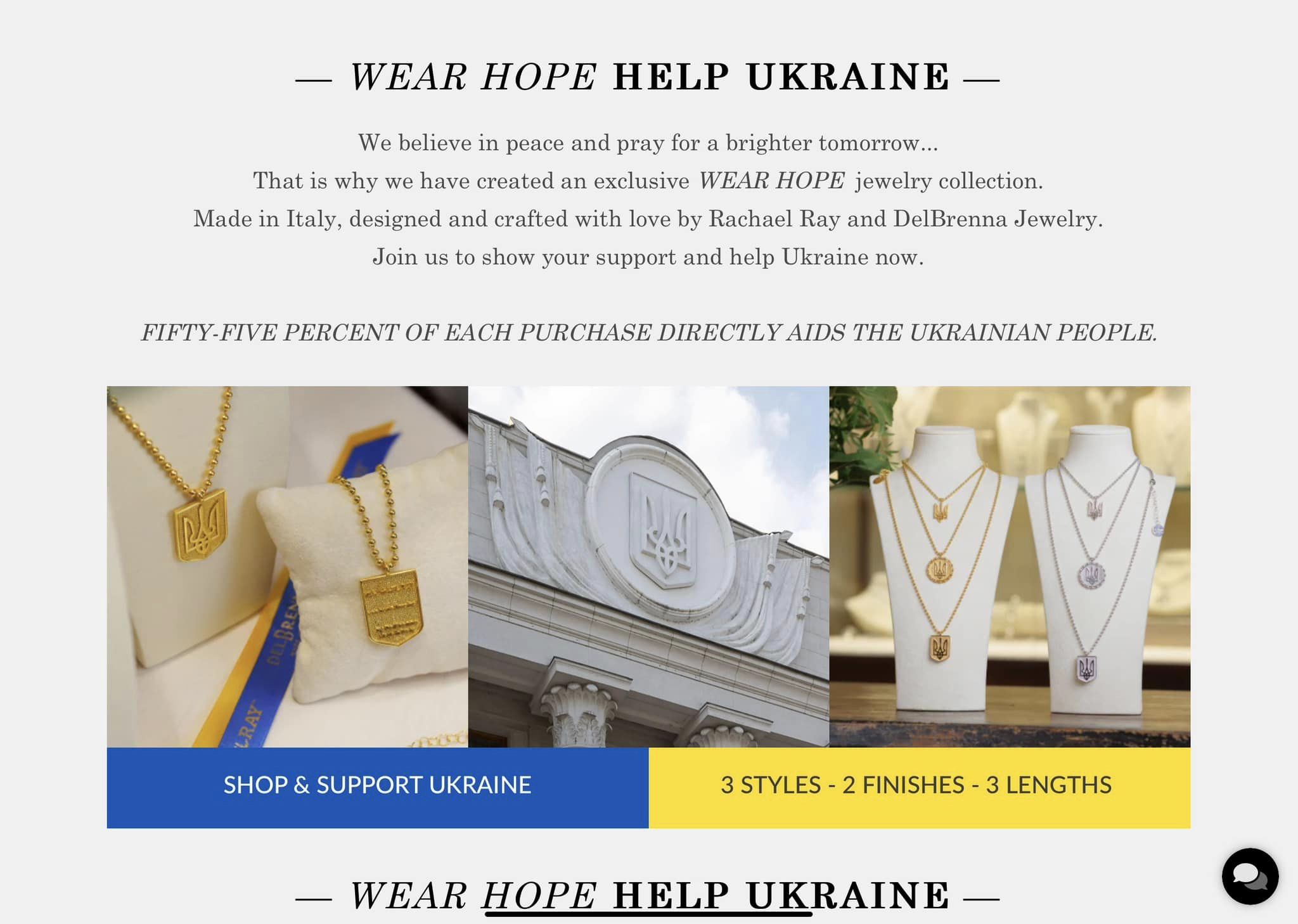 Andriy Futey, president of the Ukrainian Association of Ukraine and Vice-President of the Ukrainian World Congress, said that Rachael Ray has repeatedly helped Ukraine and continues her humanitarian activities.
"We are honored and privileged to work together with two amazing partners. I have now traveled five times to Ukraine with an outstanding humanitarian, Rachael Ray. Together, we have seen the eyes of the Ukrainian children, mothers and fathers, grandparents, and all those who are sacrificing their lives for the entire democratic world. We will continue to make a difference in their lives," Futey said.