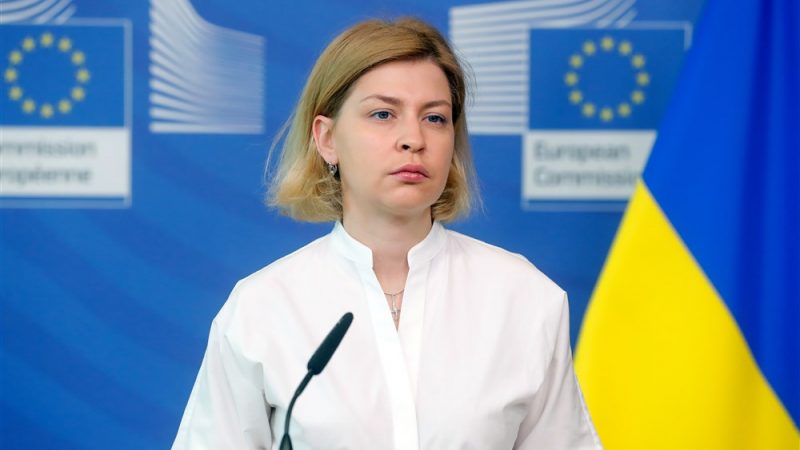 In an interview with the Ukrainian weekly Dzerkalo Tyzhnia, Olha Stefanishyna, Deputy Prime Minister for European and Euro-Atlantic Integration of Ukraine, has stated that the European Commission's forthcoming assessment of Ukraine's progress in meeting the criteria for EU membership is likely to recommend the initiation of accession talks with Kyiv. This statement comes ahead of the eagerly anticipated report, set for release on Wednesday, November 8.
"I hope so. After the decision of the European Commission, there must be a decision of the member states. Today, there are no countries that would be skeptical about the opening of negotiations or even question Ukraine's membership in the EU. There is no such country," Stefanishyna said. 
EU candidate states undergo annual evaluations by European experts who scrutinize their legislation and assess the actual state of affairs across various chapters. The assessment report gauges the candidate's alignment with European law and practices. In the month of February, Ukraine garnered a cumulative score of 69 points across 32 chapters, resulting in an average score of 2.16, indicative of "partial adherence to EU law."
"This will definitely be a positive assessment. I know this because I am constantly interacting with the European Commission. Almost every month I informed them about our progress. We provided information not only on the implementation of the seven political steps (necessary for the opening of accession negotiations), but on the entire block of future negotiations on all 35 chapters. Therefore, I am confident that the European Commission's assessment will be positive. Of course, the report will contain recommendations for further steps in the field of reforms. These are actually recommendations for the next year, and now they will be every year," Stefanishyna said. 
This assessment will serve as another means to help Ukrainians overcome their sense of inferiority," she emphasized. The EU evaluation will underscore that Ukrainians consistently undervalue themselves.
"For example, when a Ukrainian politician – me or anyone else – comes out and says that Ukraine is a developed democracy, people laugh at us and don't believe us. They say, look, there is corruption, the Pechersk ex-prosecutor is having a wedding, and so on. But this report, prepared by the European Commission, will give an objective picture, for example, that we have had a competitive, open electoral process throughout the history of independence. There were attempts at falsification; we changed the legislation – it was all public, it was all exposed. The same is true for other areas: there will be recognition of achievements, problematic issues, and recommendations," Stefanishyna said. 
According to three officials cited by Reuters, the leadership of the European Union plans to release a report evaluating Ukraine's advancement in its application for membership on November 8.