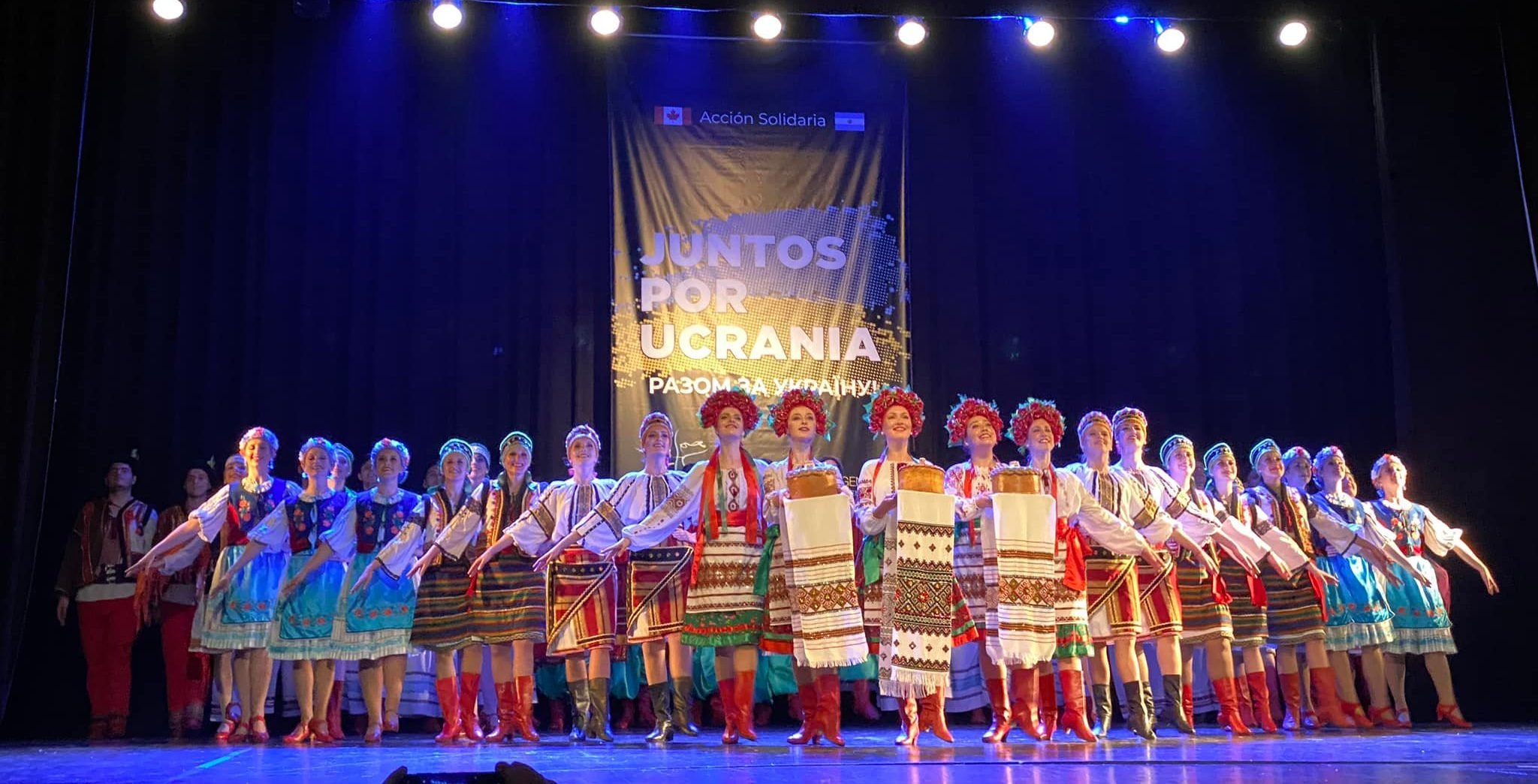 Argentina, Buenos Aires – Juntos por Ucrania (Stand With Ukraine) solidarity was on full display on July 23, at an event held at the "25 de Mayo" cultural center, organized with the support of Ukrainian community.
The concert part of the event featured performances by the Pavlychenko Folklorique Ensemble from the Canadian province of Saskatchewan under the artistic direction of Serhij Koroliuk, and by the Prosvita Dance Ensemble, under the direction of Serhiy Yaremko.


The diplomatic leadership of Ukraine's representations abroad took part in the event including from its embassies in Canada, Great Britain, Poland and from Ukraine, along with the representatives of local religious, state and civic organizations.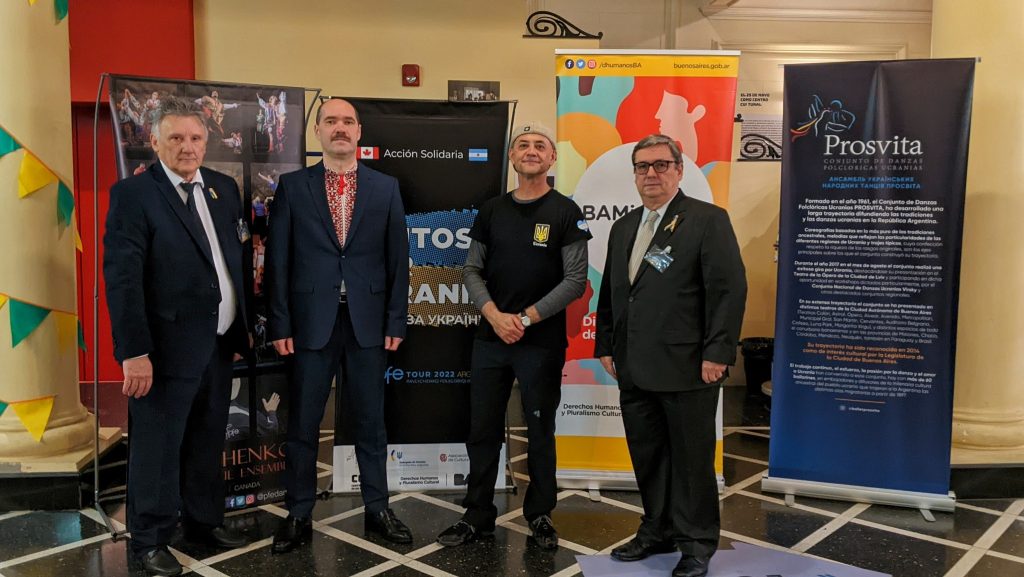 From left to right: Petro Masliuk, Vice-president "Prosvita"; Serhiy Nebrat, Chargé d'affaires, Embassy of Ukraine; Serhiy Koroliuk, Artistic Director, Pavlychenko Folklorique Ensemble; and Jorge Danylyszyn, Regional UWC VP and President, "Prosvita"
The cultural center hall of 500 seats, generously donated by the autonomous district of Buenos Aires, was filled to the rim. The audience enjoyed wonderful performances and presentations that expressed solidarity with the Ukrainian people. The well-organized and successfully-held event helped the Embassy of Ukraine in Argentina continue supporting Ukrainian refugees.