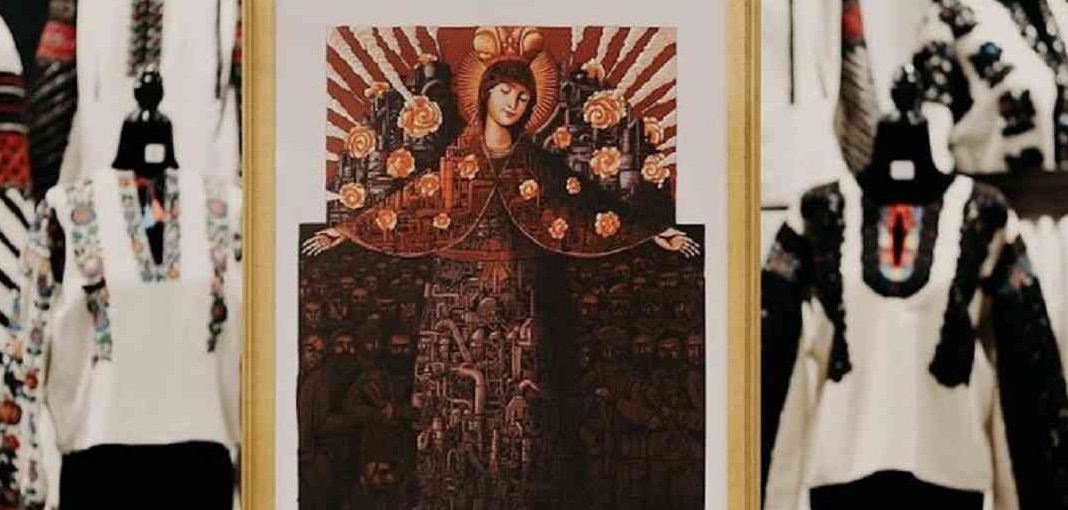 Saint Javelin hosted an art auction to help purchase drones for the Ukrainian army. The auction was held from 28 July to 3 August, in partnership with the Ukrainian World Congress' Unite With Ukraine campaign and the Ukrainian government's United24 "Army of Drones" scheme.
On sale were 75 numbered and signed prints of an artwork entitled, 'Our Lady of Mariupol', created by Ukrainian book illustrator and conceptual artist Maksym Palenko.
While 74 of the prints were listed for $1,500, it was announced at the end of the auction that a one-of-a-kind limited-edition copy was auctioned off for an unexpected $22,000.