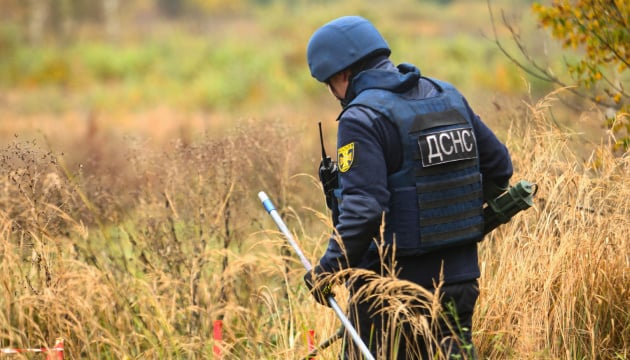 Azerbaijan, which suffers significantly from the problem of large-scale territory mining, will help Ukraine solve this difficult task.
Russia uses minefields with a total area of 170,000 square kilometers – about the size of the state of Florida – to slow down the counteroffensive of Ukrainian troops and make it as difficult as possible for Ukraine to rebuild the liberated territories.
The occupiers distributed a large number of mines on agricultural lands. This poses a threat to global food security, Geopolitique writes and emphasizes that Azerbaijan, like Ukraine, has been significantly affected by mining since the time of the USSR.
Currently, Baku is increasing demining efforts thanks to introducing innovative methods and focusing on solving two tasks: demining its own territory and helping Ukraine.
In particular, Azerbaijan will send specialized machines and equipment for demining to Ukraine, President Volodymyr Zelenskyy said.
The country is also ready to share innovative demining technologies and methods with Ukraine. First of all, it is about the methodology of special training of the population, which Baku is successfully implementing with the support of the UN. This model is believed to be applicable in Ukraine as well.
"Ukraine also needs equipment from partners, and it is very important to create a production base in Ukraine so that we can clear our land of Russian mines. And this task should be completed not in decades, but in years," said the President of Ukraine and thanked Azerbaijan for its help.
Cover: Koshmal Victor/Ukrinform