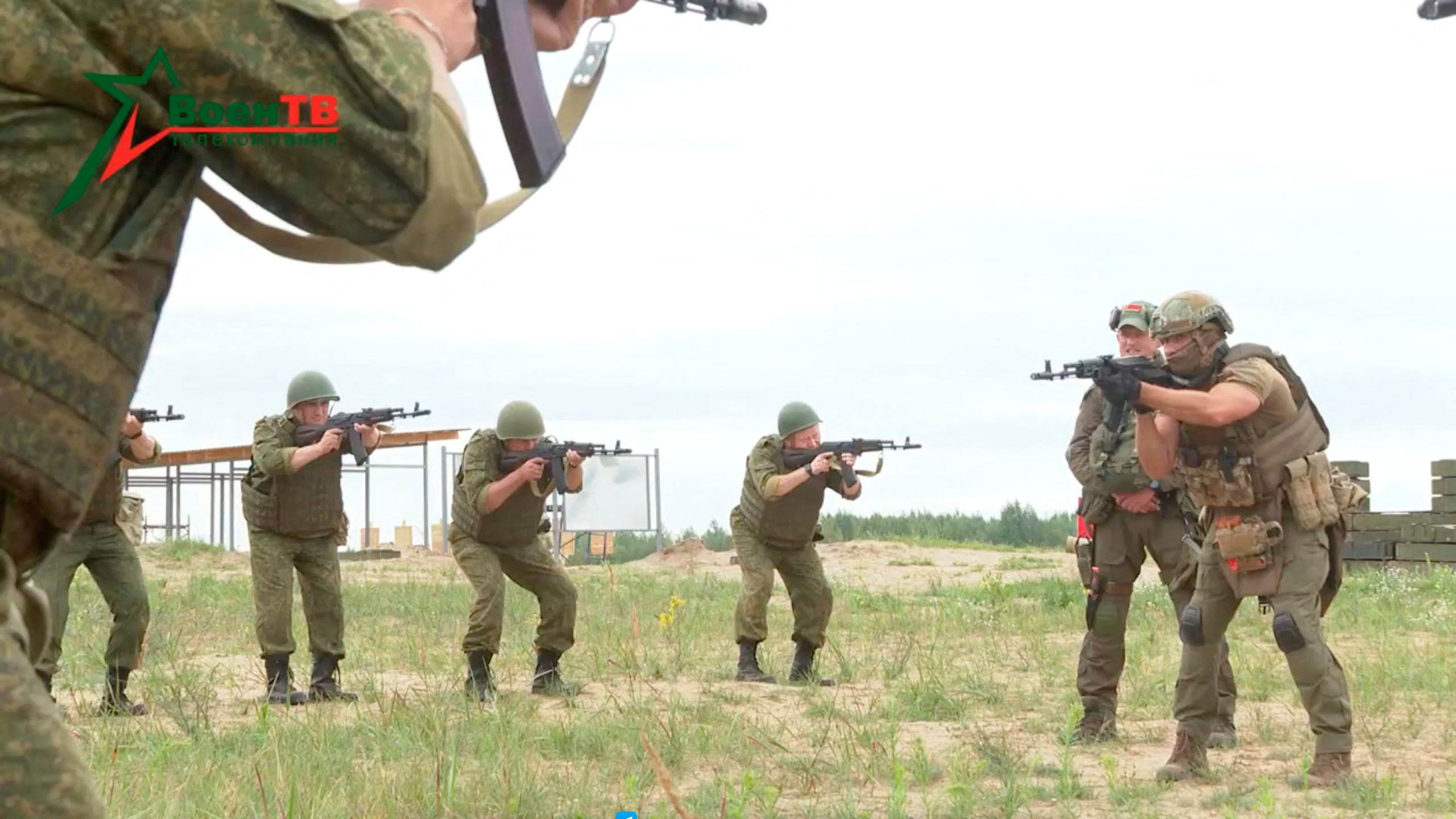 The self-proclaimed president of Belarus, Aleksandr Lukashenko, is creating his own private military company based on the Wagner fighters from Russia, the National Resistance Center reported.
"Thus, all Wagnerites in Belarus who did not want to sign a contract with the Ministry of Defense of the Russian Federation and go to war in Ukraine were offered to join the Belarusian PMC "GuardService," the NRC added.
Lukashenko's private military company constantly trains in Marjina Horka, Minsk Oblast – based on the former Dynamo special training center.
"The main task of the PMC is to involve them in countering the opposition in the event of an unfavorable political scenario for Alexander Lukashenko," the National Resistance Center reports.
The GuardService private military company was created by a special decree of Lukashenko in 2019; the organization constantly cooperates with terrorists from the Wagner private military company.
Cover: Voen Tv/Belarusian Defence Ministry/Handout via REUTERS