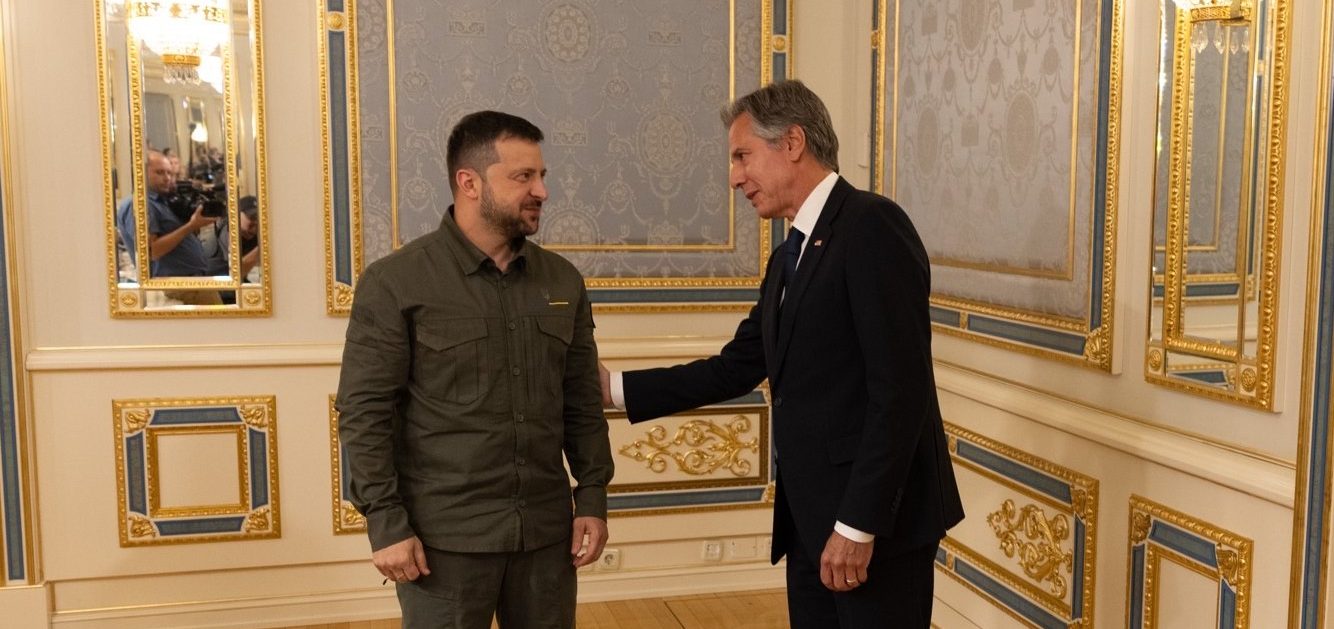 US Secretary of State Antony Blinken arrived in Kyiv on an official visit on September 6. The official started his day in the Ukrainian capital at the Berkovetske cemetery, where he paid his respects to the fallen defenders of Ukraine.
"The Secretary became the first counterpart to begin his day in Kyiv by paying tribute to our fallen heroes at Berkovetske cemetery. This is a sign of respect to all Ukrainian warriors who gave their life for our freedom and the right to live," Ukraine's Foreign Minister Dmytro Kuleba wrote.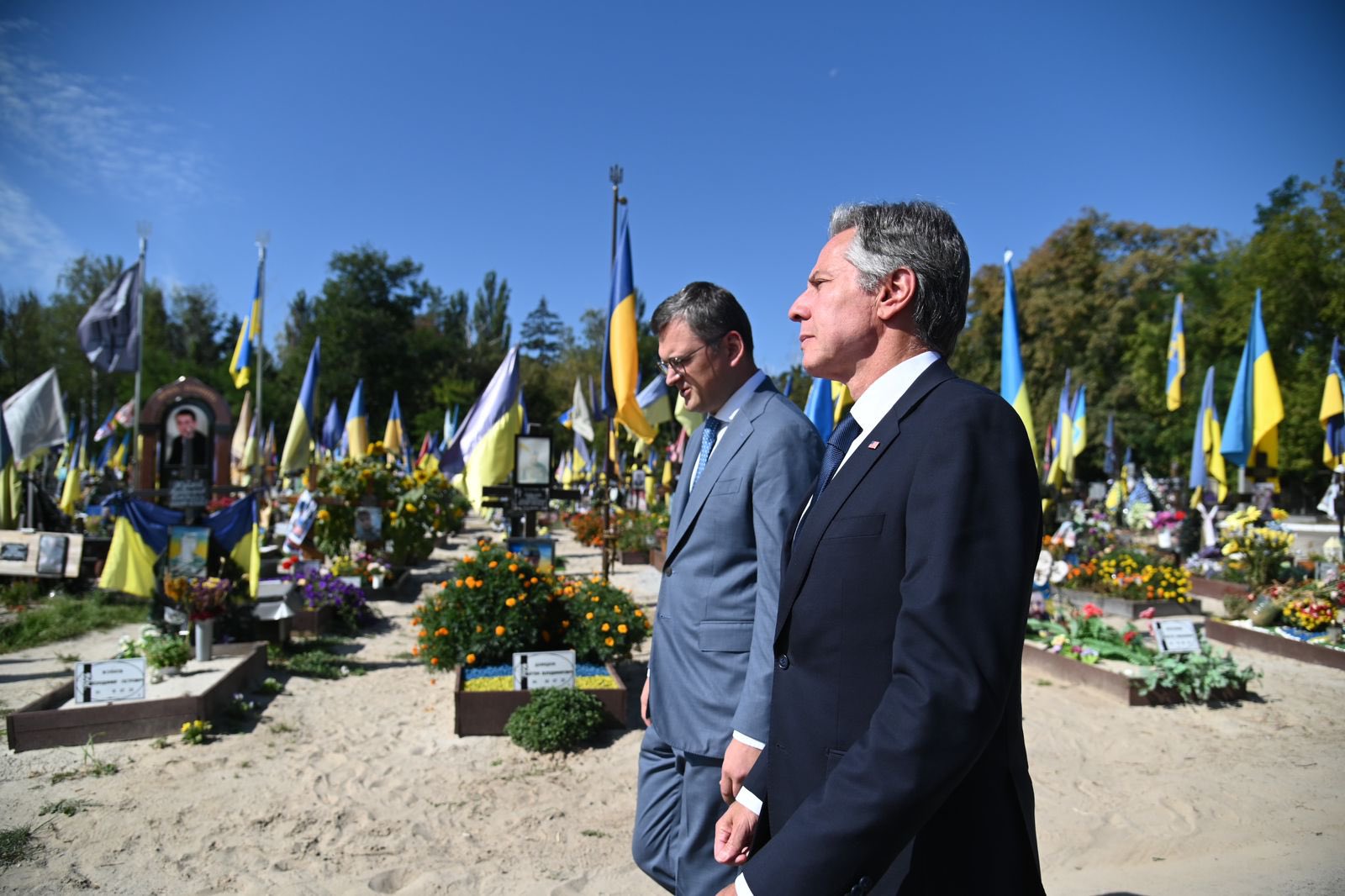 Blinken said the USA will allocate more than one billion dollars to Ukraine. This package includes USD 665.5 million in new military and civilian security support. In addition, USD 5.4 million of the aid was received for confiscated assets of Russian oligarchs.
"For the first time we are transferring to Ukraine assets seized from sanctioned Russian oligarchs, which will now be used to support Ukrainian military veterans," Blinken explained. 
During the press conference with Kuleba, Blinken announced the successes of the counteroffensive of the Armed Forces of Ukraine. The United States sees good progress in defense forces efforts and is ready to provide long-term support to Kyiv.
"We want to make sure that Ukraine has what it needs not only to succeed in the counteroffensive but has what it needs it for the long term to make sure that it has a strong deterrent, strong defence capacity so that, in the future, aggressions like this don't happen again," Blinken said. 
The US Secretary of State also said that Joe Biden is waiting for a meeting with Ukrainian President Volodymyr Zelenskyy in the near future.
Blinken ended his visit to Kyiv with a trip to McDonald's fast food restaurant together with the head of the Ministry of Foreign Affairs of Ukraine, Dmytro Kuleba. The diplomats took a portion of french fries for two, and Kuleba also ordered a pie.
"When I was a student, my best hangover food was actually to go to @McDonalds … I would go to McDonalds and buy double cheeseburger, big Coke, and that would be my hangover breakfast"

— Ukraine foreign affairs minister @DmytroKuleba @SecBlinken – "That never happened to me" pic.twitter.com/UiMoiRCgjC

— Howard Mortman (@HowardMortman) September 6, 2023