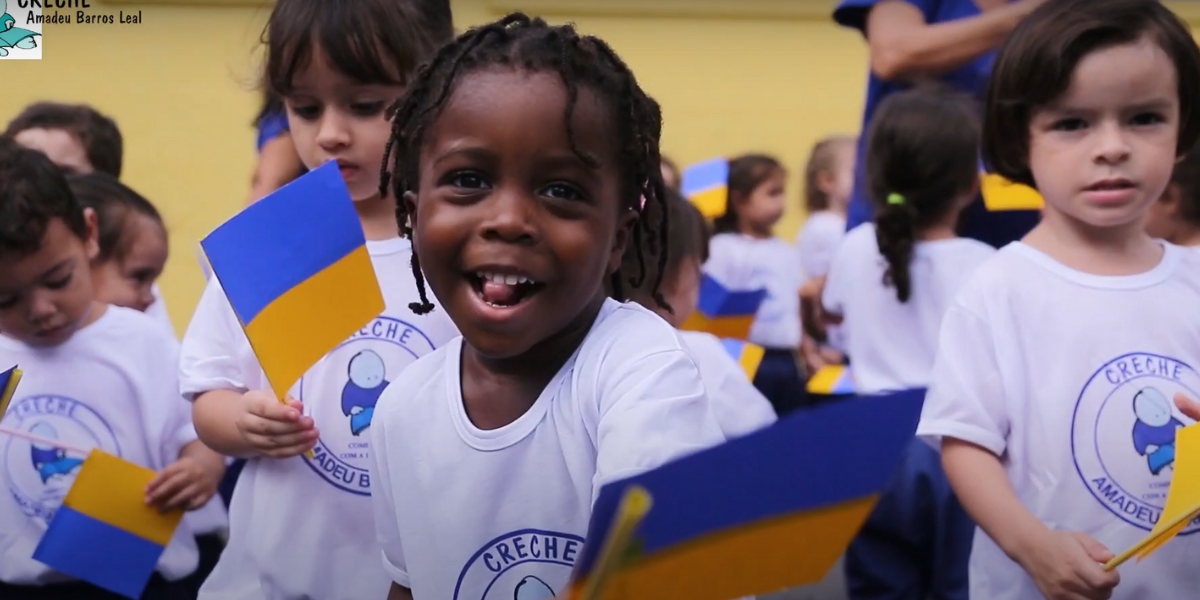 Children at the Amadeu Barros Leal, a preschool in Fortaleza, Brazil, recorded a video supporting Ukrainian children affected by the war. Amadeu Barros Leal is the only institution in the country that takes care of prisoners' and ex-prisoners' children. In the video, children under the age of 6 send greetings to their Ukrainian friends to the sound of the Ukrainian national anthem.
"This is aggression that we cannot remain indifferent to. To express our support and solidarity, Creche [Kindergarten] Amadeu Barros Leal pays this simple tribute to Ukrainian children," wrote the nursery staff. "May our country join this gesture and make the Ukrainian people see our applause for their capacity for resistance, a symbol of the struggle of body and soul for freedom, as their national anthem says."
Amadeu Barros Leal is a non-profit charitable organization that serves underprivileged children aged 0-6. With a capacity of 100 students, the preschool currently serves around 50 children of prisoners to offer these children a dignified and empowered future. The facility has been operating for over 30 years and is considered an extraordinary example of community engagement.
Fortaleza is a city in northeastern Brazil, located on the Atlantic Ocean, the capital of Ceará. With a population of more than 2.4 million, it is Brazil's fourth most populous city and the second most economically important city in the Northeast region.