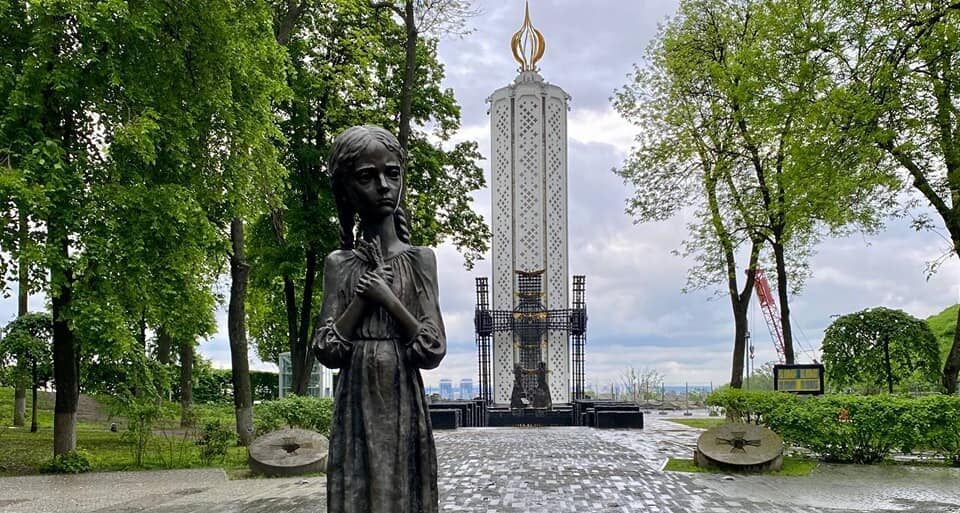 Canada will allocate funds to Ukraine to complete the Holodomor Museum in Kyiv. Prime Minister Justin Trudeau confirmed the intention in a conversation with President Volodymyr Zelenskyy.
"As part of our ongoing dialogue, Justin Trudeau and I spoke to follow up on our agreements made during my recent visit to Canada [at the end of September – ed.]. Specifically, the development of our hydroelectric generation and the completion of the Holodomor-genocide museum," Zelenskyy said. The politicians also discussed continued defense cooperation and global security challenges. The President of Ukraine thanked the Prime Minister of Canada for his support.
The National Museum of the Holodomor-Genocide was opened in Kyiv in August 2009 by order of Ukraine's government. The first part of the complex was built in 2008, and the second began to be built in 2017, but the process was suspended due to the pandemic and the full-scale invasion of Russia. In November 2020, Volodymyr Zelenskyy instructed the government to finance the National Holodomor-Genocide Museum complex project.
However, this year, in July, the President of Ukraine promised a draft law on allocating over half a million hryvnias to complete the museum's construction. Zelenskyy stated that the priority task now is to protect the sovereignty and territorial integrity of the country.
The construction of the second stage of the complex was partially financed from the state budget in 2017, 2018, 2019, 2020-2022. The construction of the memorial complex honoring the victims of the Holodomor was provided for by the law "On the Holodomor of 1932-1933 in Ukraine".