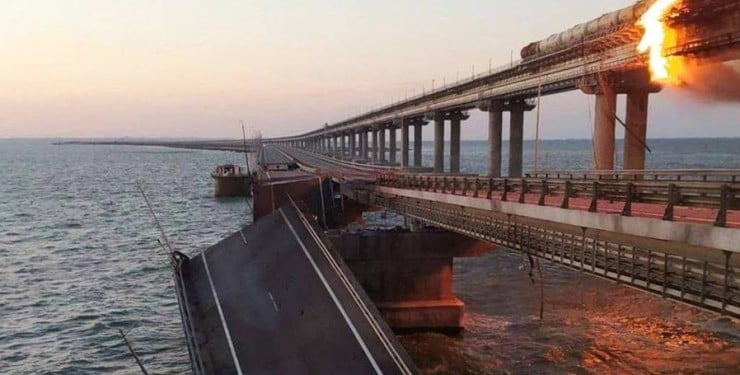 The Crimean Bridge has very little time left. The crossing was significantly damaged and can no longer function fully, Natalia Humeniuk, Head of the Joint press center of the Defense Forces of Ukraine's south, said.
"It is simply not able to recover. Firstly, it has very little time left; remember – the construction is redundant. Secondly, the damage there is quite significant and the threats are inevitable," Humeniuk explained.
The Russians, who constantly block the bridge due to threats, added the spokeswoman of the Defense Forces of Ukraine's south, hindered the full functionality of the crossing. In addition, the structure is no longer durable and cannot cope with the load, Humeniuk said.
Previously, the Security Service of Ukraine has already attacked the Crimean Bridge twice. For the first time in October 2022, when the structure was damaged, several spans of the car part were destroyed. The second explosion thundered this year on July 17; two flights of the bridge were partially destroyed.