Senior US Republicans urge long-range missiles for Ukraine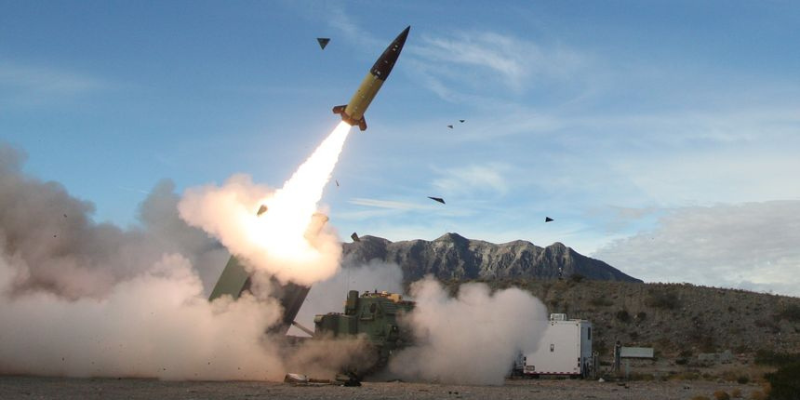 A group of high-ranking Republicans in the US Congress has called on President Joe Biden to send missiles with more extended effective range to Ukraine. Reuters obtained a letter to President Joe Biden dated November 1, 2023. It is stated there that leading Republicans on the Congressional Foreign Relations and Armed Services Committees said they welcomed reports that the administration had provided Ukraine with several Army Tactical Missile Systems (ATACMS) but asked that he also send more longer-range systems.
"Ukraine's requirement for deep-strike capability remains urgent, particularly to range targets throughout Crimea," Representatives Michael McCaul and Mike Rogers and Senators James Risch and Roger Wicker wrote. McCaul chairs the House Foreign Affairs Committee, Rogers chairs the House Armed Services Committee, Risch is the top Republican on the Senate Foreign Relations Committee, and Wicker is the top Republican on the Senate Armed Services Committee.
They sent the letter as the Republican-majority House of Representatives nears a vote on a separate Israel aid bill, ignoring Democratic President Joe Biden's demand that it pass a broad US$106 billion national security funding package that includes money for Israel, Ukraine and Taiwan.
In their letter, the US lawmakers noted that Ukraine had requested the long-range missiles and demonstrated the ability to use them responsibly and that Russia had not escalated in response to their use. "Clearly, it is time for you to finish the job on ATACMS. The costs of failing to do so not only risks stalemate on the battlefield and the further protraction of this war, but also threatens further global instability as our adversaries conduct influence operations around the globe," they wrote.
SOURCE
Symbolic number of the Day
Ukrainian forces continue to inflict losses on the opposing army − in the past day alone, they killed 930 Russian soldiers and destroyed 21 aircraft, 43 armored vehicles, 43 artillery systems, and 18 tanks. The General Staff of the Armed Forces of Ukraine reported this. The total combat losses of Russian troops between 24 February 2022 and 2 November 2023 are estimated to be as follows:
approximately 302,420 (+930) military personnel

5,241 (+18) tanks

9,877 (+43) armored combat vehicles

7,292 (+42) artillery systems

850 (+4) multiple-launch rocket systems

566 (+3) air defense systems

322 (+1) fixed-wing aircraft

324 (+0) helicopters

5,488 (+20) tactical UAVs

1,549 (+2) cruise missiles

20 (+0) ships and boats

1 (+0) submarines

9,658 (+34) vehicles and tankers

1,032 (+13) special vehicles and other equipment 
SOURCE
War in Pictures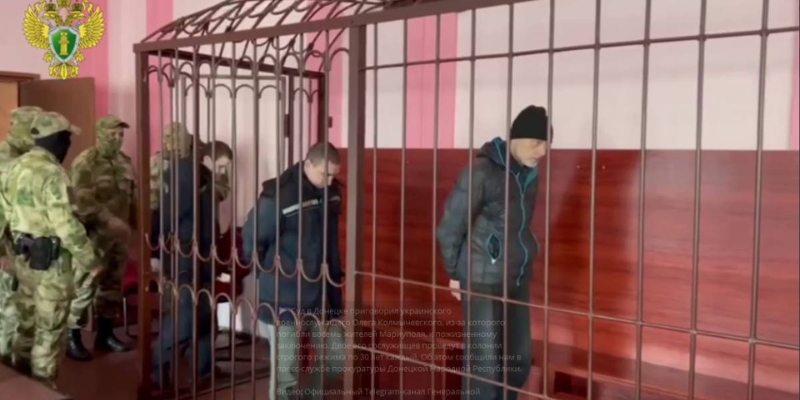 Dmytro Lubinets, the Ukrainian Parliament Commissioner for Human Rights, has said that the terrorists of the so-called Donetsk People's Republic" sentenced one of the Ukrainian defenders to life imprisonment, and another two defenders were "sentenced" to 30 years behind bars.
"Today, the so-called 'court' of the terrorist group 'Donetsk People's Republic' sentenced three Ukrainian fighters under trumped-up articles. Oleh Kolmychevskyi, head of the radiation, chemical and biological protection service, was sentenced to life imprisonment. Two fighters of the 56th Brigade, grenade launcher operator Dmytro Dobrovolskyi and gunner Oleksandr Romashyn to 30 years," said Dmytro Lubinets.
Video of the Day
The tactical group of the SSO "Medoids" of the 3rd separate regiment of the Sviatoslav Chorobryi Special Forces destroyed the occupiers' R-934 electronic warfare equipment in the area of the temporarily occupied Svitlodarsk.
SOURCE
ISW report

Russian forces are likely preparing for another wave of highly attritional infantry-led ground assaults on Ukrainian positions in the Avdiivka area. A Kremlin-affiliated Russian milblogger claimed that Russian forces near Avdiivka have largely slowed the pace of ground attacks north and south of Avdiivka in favor of heavy indirect fire against Ukrainian frontline positions and near rear areas. 
Russian forces may be conducting an interdiction campaign against Ukrainian assets in the Avdiivka area, but this heavy fire is more likely air and artillery preparation for the battlefield ahead of another wave of Russian assaults. Other milbloggers also characterized the current Russian operations as "preparatory support," presumably for later assaults. Ukrainian Tavriisk Group of Forces Spokesperson Colonel Oleksandr Shtupun also notably stated on October 30 that Russian forces are preparing to conduct "meat assaults" (colloquial jargon for infantry-led frontal assaults) near Avdiivka and are training "Storm-Z" assault units made largely of convict recruits for future assaults without equipment.
Russian forces may be preparing to transition to such infantry-led frontal assaults following heavy artillery preparation to compensate for heavy materiel losses in Avdiivka over the course of October. Open-source geolocation project GeoConfirmed used commercially available satellite imagery to verify that Russian forces have suffered at least 197 damaged and destroyed vehicles since October 9, losing 99 vehicles during the first wave of assaults between October 9 and 13, 94 vehicles during the second wave between October 14 and 23, and four confirmed and 18 potentially lost vehicles between October 24 and31. GeoConfirmed characterized the Russian effort near Avdiivka as the costliest Russian effort thus far in the war in Ukraine.
SOURCE
War Heroes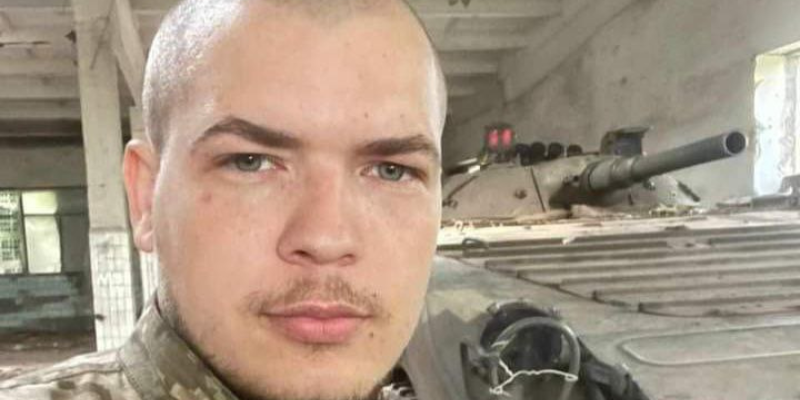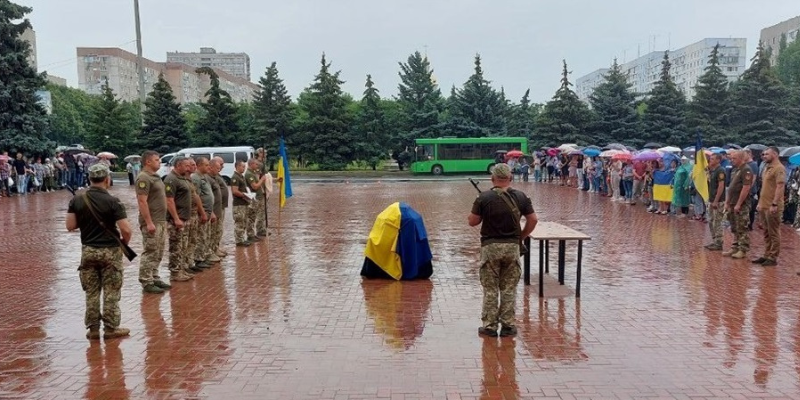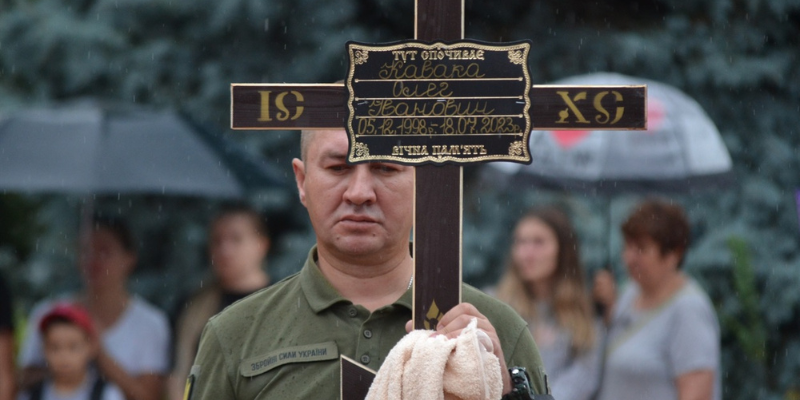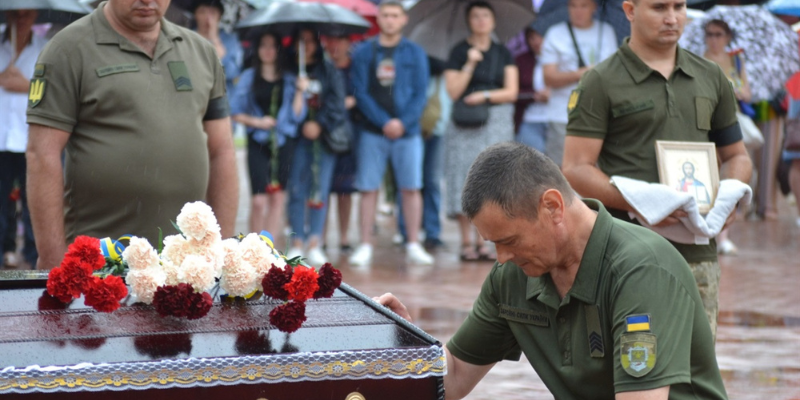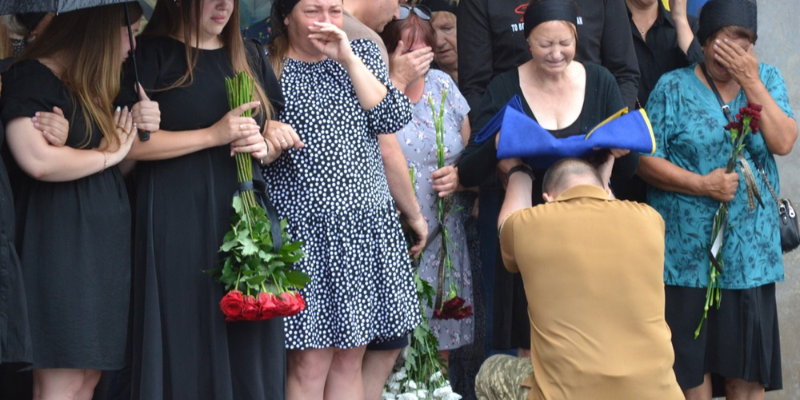 Oleh Kavaka, a 24-year-old senior fighter, died on July 18, 2023, near the village of Pervomaiske, Pokrovsk district, Donetsk Oblast. While performing his official duties, he was fatally wounded as a result of an enemy mortar attack.
Oleh was born in the village of Kostiantynivka, Mykolaiv Oblast. He went to school there. He graduated from Voznesensk Professional Lyceum. He served in the National Guard of Ukraine. Then, he settled in the city of Yuzhnoukrainsk in his native Mykolaiv Oblast. Since 2020, he has been working as a telecommunications technician. In his spare time, he liked to create websites and repair computers and phones.
During the full-scale Russian invasion, the man was mobilized into the Armed Forces of Ukraine. He served in the 9th separate motorized infantry battalion "Vinnytsia," which was part of the 59th separate motorized infantry brigade named after Yakiv Handziuk. He held the position of a gunner.
"The guy was kind and positive, never refused to help anyone, had 'golden hands'. In 2020, Oleh married his beloved Yelyzaveta, whom he had known for six years. Liza's mother was extremely happy for her daughter, because she had never imagined such love was possible: Oleh carried his beloved in his arms, and in the three years of their marriage, the newlyweds never quarreled. They dreamed of children, of their own children's shoe store, of a carefree, happy future… At the beginning of the war, Oleh, as a former National Guard, was one of the first to be drafted into the Armed Forces. He did not hesitate for a second because he believed it was impossible to stay at home when there was a war when it was necessary to defend the state. 
On March 3, 2022, he started his service in the artillery troops, and in June 2023, he was transferred to the infantry. Using instant messengers, he constantly communicated with Lisa, his parents, and his older brother Oleksandr, who has also been serving in the Armed Forces since the beginning of the war. Over the course of a year and a half, Oleh matured and became more serious. At the same time, he never lost his optimism and love for life. The fighter came home several times for a short time, and his wife visited her husband despite the danger. This time, Liza came to Donetsk Oblast and was waiting to meet him, but instead of Oleh, she was visited by officers who told her the terrible news: her husband was killed in action. That battle claimed the lives of dozens of Ukrainian defenders… Sleep well, warrior, you did everything you could to win…" the Yuzhnoukrainska community said.
The defender was buried on the Alley of Glory of the city cemetery in Yuzhnoukrainsk.Oleh is survived by his parents, older brother, and wife.
SOURCE