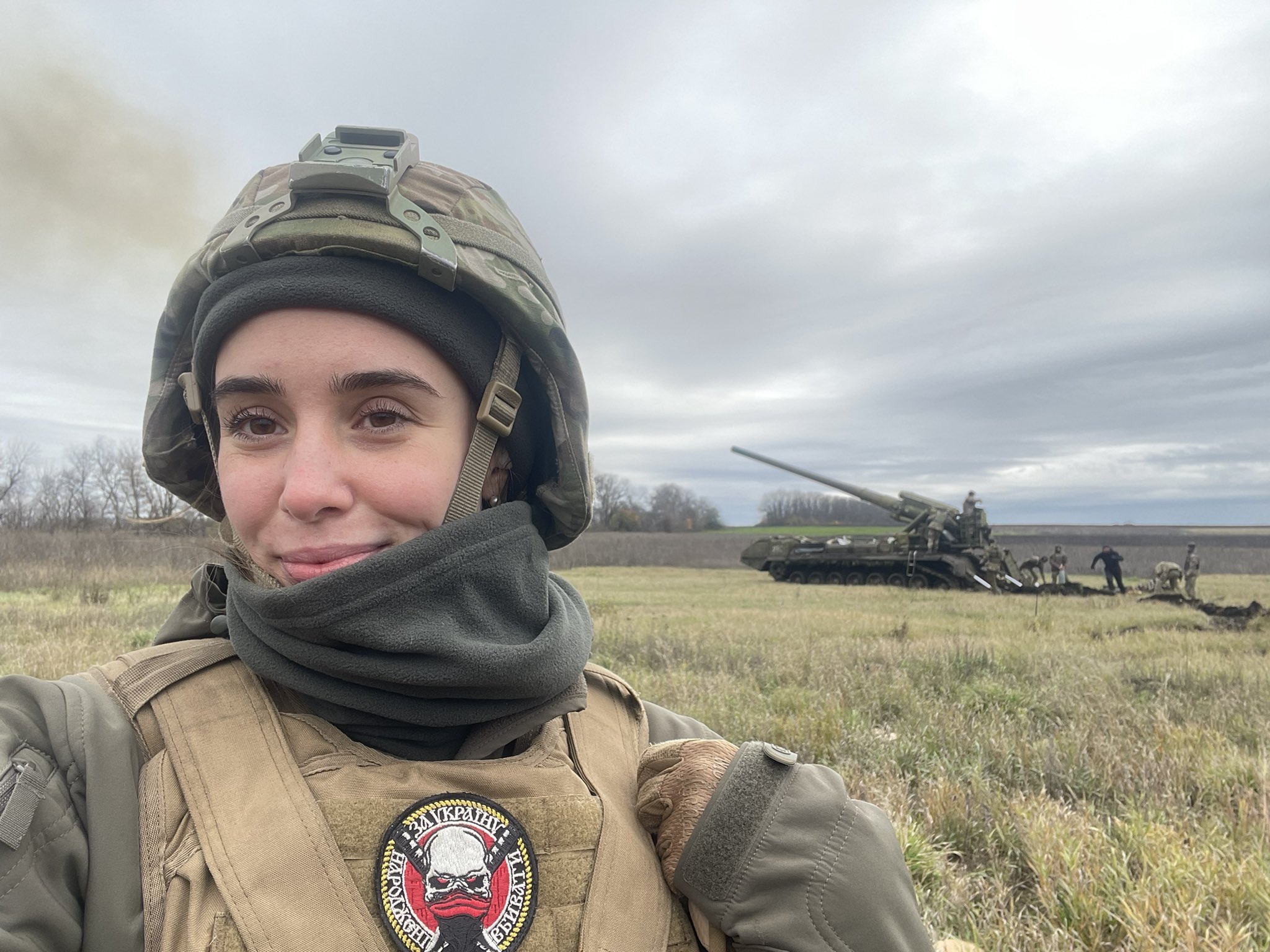 Marharyta Rivchachenko, 25, is a press officer with the Armed Forces of Ukraine; she is currently serving in one of the hottest spots in the war in Donetsk region. Ukrainians, whose lives were previously on very different paths, are now united by a single goal: victory over the occupier. Read about how ordinary people become defenders of their state in Marharyta's diary entry. 
***  
Hello, I'm Marharyta, I'm 25 years old, and I've been in the army for nine months. 
You can carry and give birth to a child in nine months, and I have managed, in that time span, to re-invent myself; I went from being a PR specialist and copywriter to becoming a paramedic and then, a press officer in the army. 
Up until February 24th, I lived a beautiful and glamorous life, applying pink undereye patches every morning, along with, of course, my rose-colored glasses. I worked three jobs at the same time; I was a press secretary for a member of parliament, a freelance public relations specialist and author for Ukrayinska Pravda. 
On February 23, I flew back from a trip on which I had celebrated my birthday, and, by noon on February 24, I was at the military commissariat. 
It was a conscious decision: either we all fight and survive, or we and our country will die. 
Now, instead of pink patches, I have black circles underneath my eyes, but I also have a better, and more accurate understanding of life and of what is important in life. 
In this time, I have managed to serve as: 
a paramedic in Kyiv, where I provided soldiers with medical training and equipped a battalion with first-aid kits;

 

a press officer in Kharkiv region, where I took part in the counteroffensive;

 

 a press officer in Donetsk region, where I am now, and where it's hot.

 
As you can tell, I'm not looking for easy paths in this life.  
One time, after I had helped a journalist find a hero to interview, she called me a "pixel fairy"; that's become my second nickname. My first is Athena: because she's a goddess, because there's war, and because I love beauty and Greek mythology. 
 But the war was never my biggest problem. In my blog, I often reflect and talk about my life outside the army, and I love starting a new life on a day other than Monday, champagne, warmth, and to laugh and to love.