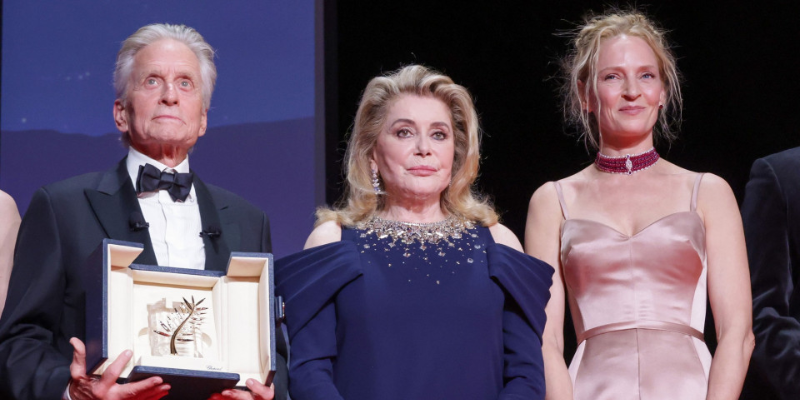 Catherine Deneuve, one of France's brightest movie stars, recited a poem by a Ukrainian poetess while opening the Cannes 2023 Film Festival on Tuesday.
She said her heart aches for Ukraine and rendered in French "Hope" by Lesya Ukrainka:
I have neither fate nor will,
Only hope remains:
The hope to return to Ukraine once again,
To look once again at my native country,
To look once again at the blue Dnipro River.
To live or die there, I don't care;
To look once again at the steppe, the hillocks,
To recall my fervent thoughts for the last time…
I have neither fate nor will,
Only hope remains.
🇫🇷 🇺🇦 French actress Catherine Deneuve, who opened the #Cannes2023 Film Festival, noted in her speech that her heart aches for Ukraine. She read Lesya Ukrainka's poem "Hope". #StandWithUkraine pic.twitter.com/8HvojouwGU

— UkraineWorld (@ukraine_world) May 17, 2023
"Hope" was the first attempt at the poetry of Ukraine's great poetess, written when she was just eight. It was her reaction to the enforced exile of an aunt who had been arrested after protesting against the Tsar's autocracy, according to My Poetic Side.
Catherine Deneuve, who supports Ukraine in its fight against Russian aggression, has already recited this poem on TV5 Monde on the occasion of the first anniversary of the full-scale war.
Twenty-one feature films will compete for the Palme d'Or in 2023. The festival's program of short films includes "As It Was," a Polish-Ukrainian movie directed by Damian Kocur and Anastasia Solonevych. The film is about a girl living in Berlin for almost a year since the outbreak of the war in Ukraine, and one day she decides to go back to Kyiv.
There will also be a documentary dedicated to Ukraine, "In The Rearview," by Polish filmmaker Maciek Hamela. A few days after the Russian invasion last year, he began driving into Ukraine to pick up civilians and bring them to the Polish border. The footage he shot of his many journeys is brought together in the documentary premiering this week in Cannes ACID.