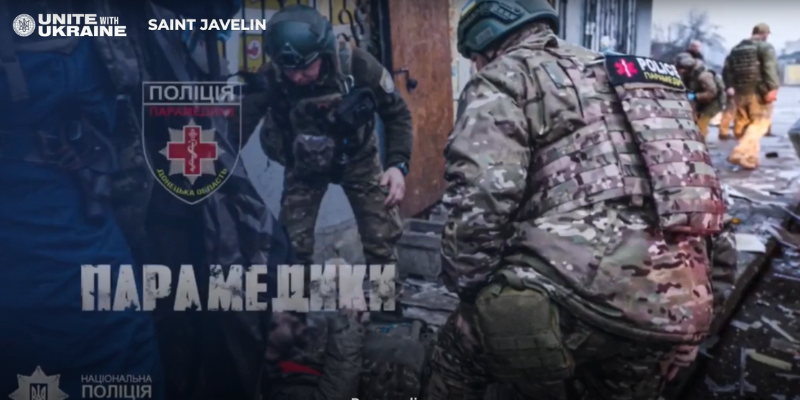 The National Police and paramedics in Donetsk Oblast recorded an inspiring yet heartbreaking video to thank the Ukrainian World Congress and the Saint Javelin social enterprise for providing tactical medical supplies within the UWC's Unite with Ukraine initiative.
These supplies "save the lives of citizens in the Bakhmut area and the city of Kostyantynivka. Thank you!" the policemen and paramedics say in the video, which features real episodes of rescue operations.
Since the beginning of Russia's full-scale invasion of Ukraine, the UWC and Saint Javelin have been supporting the work of these brave women and men, providing vital tactical medical supplies, such as tourniquets, Israeli battle bandages, occlusive chest seal dressings, stretchers, nasopharyngeal kits, IFAKs, combat paramedic trauma packs, hypothermia prevention kits and much more.
This life-saving support is made possible thanks to donations from our benefactors. Please spend a few moments today to watch this short video to witness the incredible work routinely done by these heroes.
The war is not over. Continue to support Ukrainian defenders! Your dollars save lives.