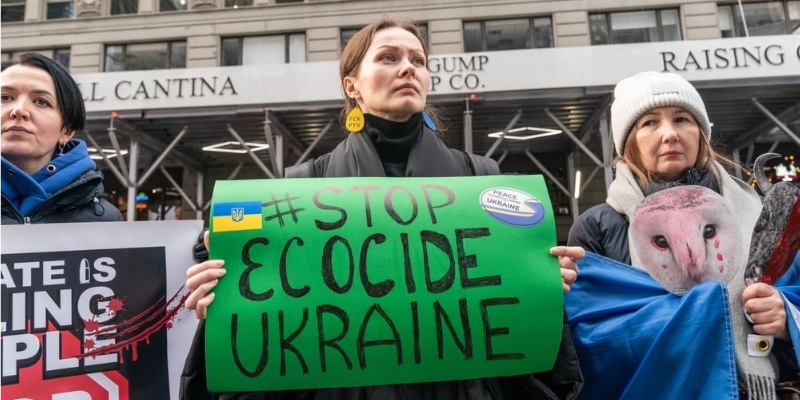 The European Economic and Social Committee (EESC), together with the European Parliament, calls for the recognition of ecocide as a criminal offense under EU law. According to the EESC, this "would help hold Russia accountable for its actions in Ukraine and prevent similar environmental disasters from happening in the future."
As concerns are mounting about the transboundary environmental damage caused by Russia's war of aggression in Ukraine, the EESC adopted an own-initiative opinion at its April plenary on the right to a healthy environment in the European Union especially in the context of the war, calling to criminalize Russia's actions under European law and ensure environmental protection to safeguard fundamental rights.
"The war is taking a severe toll on Ukraine's ecosystems, with reports indicating that large areas of forest have been destroyed and air and water pollution has been widespread," says the EESC. "According to the Convention on Biological Diversity Secretariat, Ukraine is home to 35% of Europe's biodiversity despite only occupying 6% of its territory. However, the war is threatening this rich natural heritage, with environmental damage causing harm to ecosystems and human health and endangering agricultural production."
"Environmental, human and animal health cannot be separated. Moreover, the right to a healthy environment is essential to the social and economic well-being of people in Europe and worldwide," the committee emphasized.
Photo: Activists protest against the Russian invasion of Ukraine in New York Times Square on February 5, 2023. Lev Radin via Wilson Center