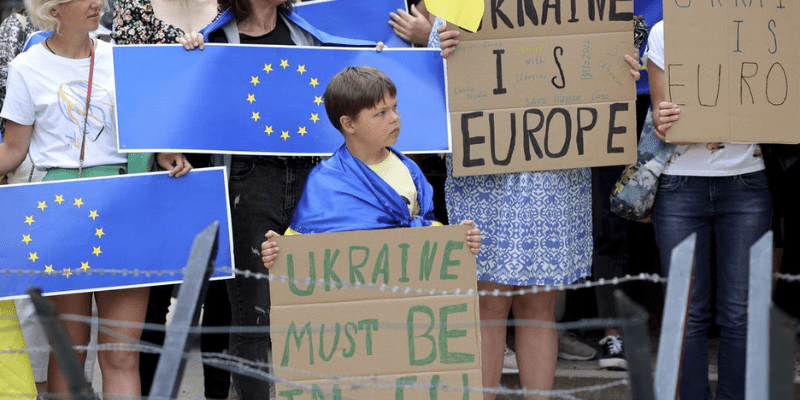 An overwhelming majority of the European Parliament, 529 members, voted today for a resolution calling on the EU Member States' leaders to grant EU candidate status to Ukraine and the Republic of Moldova "without delay," according to an EP press release. Mere 45 MEPs voted against the resolution and 14 abstained.
The EU summit will be held today and tomorrow.
Calling on EU leaders to "live up to their historical responsibility," the resolution emphasizes that "this move would equate to showing leadership, resolve and vision" in the context of the brutal Russian war of aggression against Ukraine. However, the MEPs excluded any "fast-track" EU accession that should remain a "merit-based and structured process, which requires EU membership criteria to be fulfilled and is dependent on the effective implementation of reforms."
The resolution also stresses that there is no alternative to EU enlargement, which is "more than ever a geostrategic investment" in a stable, strong, and united EU.
European Parliament overwhelmingly approved EU candidacy status for 🇺🇦 and 🇲🇩 and called on EU leaders to grant such status "without delay". 529 votes in favor and 45 votes against the proposal. @Europarl_EN, @EP_President, thank you for your strong support of UA! pic.twitter.com/dNe4jou1HI

— Ukrainian World Congress 🇺🇦 (@UWCongress) June 23, 2022