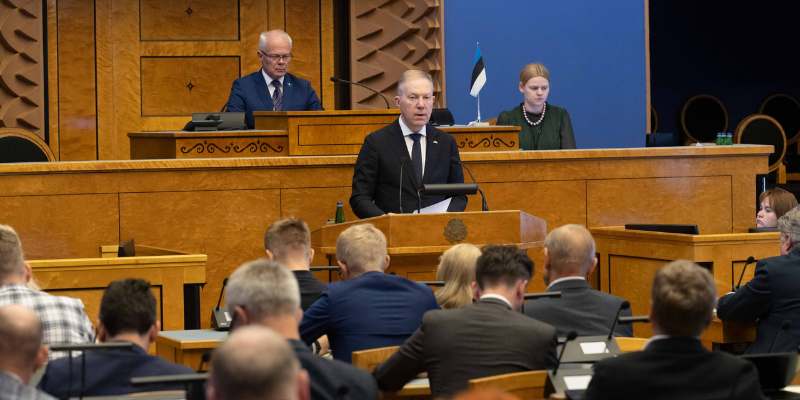 On Wednesday, the Estonian parliament – the Riigikogu – put out a statement "In Support of Ukraine's NATO Membership."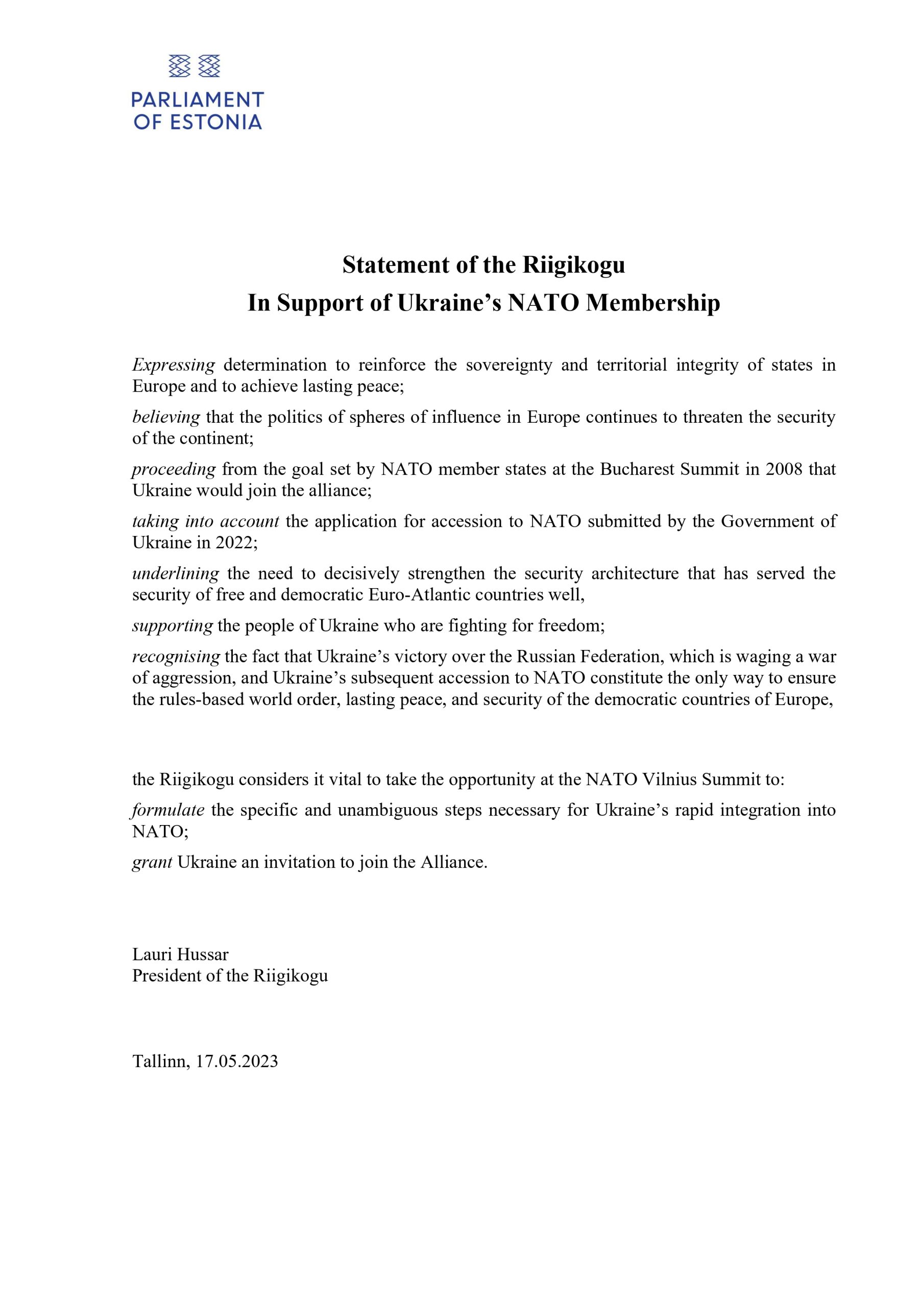 "The Riigikogu considers it vital to take the opportunity at the NATO Vilnius Summit to formulate the specific and unambiguous steps necessary for Ukraine's rapid integration into NATO [and] grant Ukraine an invitation to join the Alliance," the statement reads.
In the preamble, the statement underlines the need to strengthen the Euro-Atlantic security architecture decisively, expresses support for the people of Ukraine fighting for freedom and recognizes the fact that Ukraine's victory over Russia and subsequent accession to NATO constitute "the only way to ensure the rules-based world order, lasting peace, and security of the democratic countries of Europe."
In a story published on the parliament's website, the Riigikogu emphasizes that "the war of aggression is still raging in Ukraine, but the free world cannot afford war fatigue."
"We need to continue supporting Ukraine ever more decisively. For this, we need stronger unity both within Estonia and among our allies. In 2022, the Riigikogu passed five statements in support of Ukraine: it was the first parliament to recognize Russia's actions against the Ukrainian people as genocide, called for establishing additional sanctions against Russia and supported granting Ukraine the status of a European Union candidate country, declared the Russian regime a terrorist regime, and condemned the annexation of the territory of Ukraine. These steps were necessary to make sure that the international community continues to put pressure on Russia and that allies continue to act in unison. We cannot afford war fatigue at a time when democracy and freedom are under attack. The joint activities of the international community in supporting Ukraine play a pivotal role in securing Ukraine's victory in this war," according to the Riigikogu.