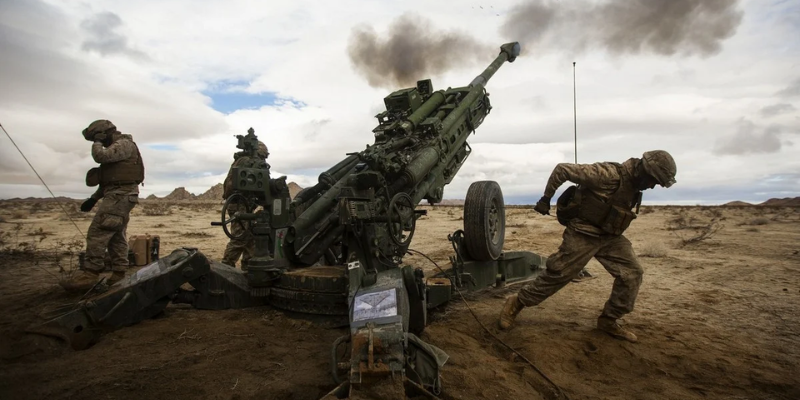 The European Union is planning to dedicate an extra billion euros and set up a joint procurement scheme to speed up the delivery of howitzer artillery rounds to Ukraine facing shortages of ammunition to fight Russia, The Washington Post reported Thursday.
The idea of setting up a plan of action similar to the one devised during the coronavirus pandemic for the procurement of vaccines was first brought up last month by Estonian Prime Minister Kaja Kallas.
According to an EU official with direct knowledge of the project, the priority now is to guarantee the swift delivery of 155mm artillery rounds to the Ukrainian Armed Forces. The official was not authorized to speak publicly because the plan is still being finalized.
Under the proposal, member countries providing ammunition immediately would be guaranteed to be repaid quickly from the European Peace Facility — a fund used to reimburse member countries that provide weapons, ammunition and military support to Ukraine.
To fund the project, member states would need to use an additional billion euros after they already agreed in December to top up the European Peace Facility by a further €2 billion, with a possibility of an additional €3.5 billion.
The official said the EU will also encourage third countries to join the fund. "We're in discussions with the Norwegians, with potential interest from the Canadians."
The plan will be discussed by EU defense ministers next week before foreign and defense ministers further look at it during a meeting on March 20. Leaders could then rubberstamp it during a summit in Brussels on March 23-24.
According to various estimates, Ukraine is firing 6,000-7,000 artillery shells daily, around a third of Russia's total, one year into the full-scale war.