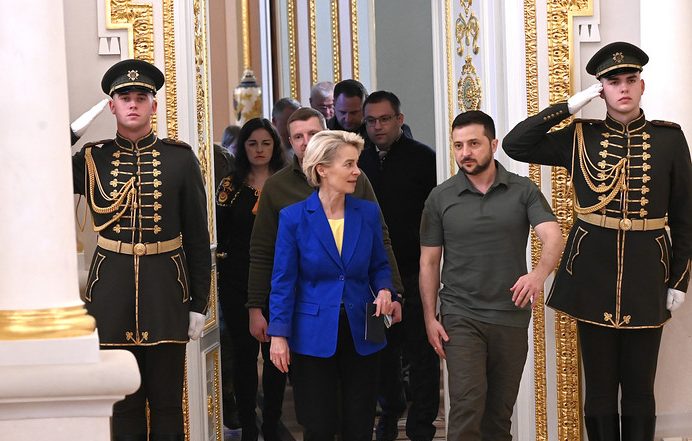 European countries twice surpassed the United States of America regarding the amount of aid promised to Ukraine. Research data from the Kiel Institute for the World Economy evidence this.
"The USA is clearly lagging behind for the first time since the beginning of the war," analysts say. The total amount of aid provided and pledged by European donors increased to EUR 156 billion for the period up to July 31. At the same time, aid from the United States amounts to less than EUR 70 billion.
Europe has overtaken the United States thanks to the announced activities of the new Ukrainian fund. The European Union plans to include financing of Ukraine in the amount of EUR 50 billion in the EU budget for 2024-2027. This promise demonstrates an unwavering commitment to support Kyiv, experts say.
In addition, Germany, Norway, Denmark, the United Kingdom, Switzerland, Sweden, Portugal, and Lithuania announced new commitments to Ukraine.
"It is impressive how quickly Europe moved to a permanent, multi-year support program for Ukraine. By comparison, the US is lagging far behind, having not made any significant new commitments recently," said Christoph Trebesch, head of the team that created the Ukraine Support Tracker and director of the research center at the Kiel Institute for the World Economy.
The partner with the greatest support for Ukraine is Norway, which has promised aid of 1.7 percent of its GDP. Half of this is intended for the military sphere, the other half – for financial and humanitarian. Lithuania, Latvia, and Estonia are also at the top of the rating.
Creator: Dati Bendo | Credit: EU//Dati Bendo
Copyright: © EU/Dati Bendo