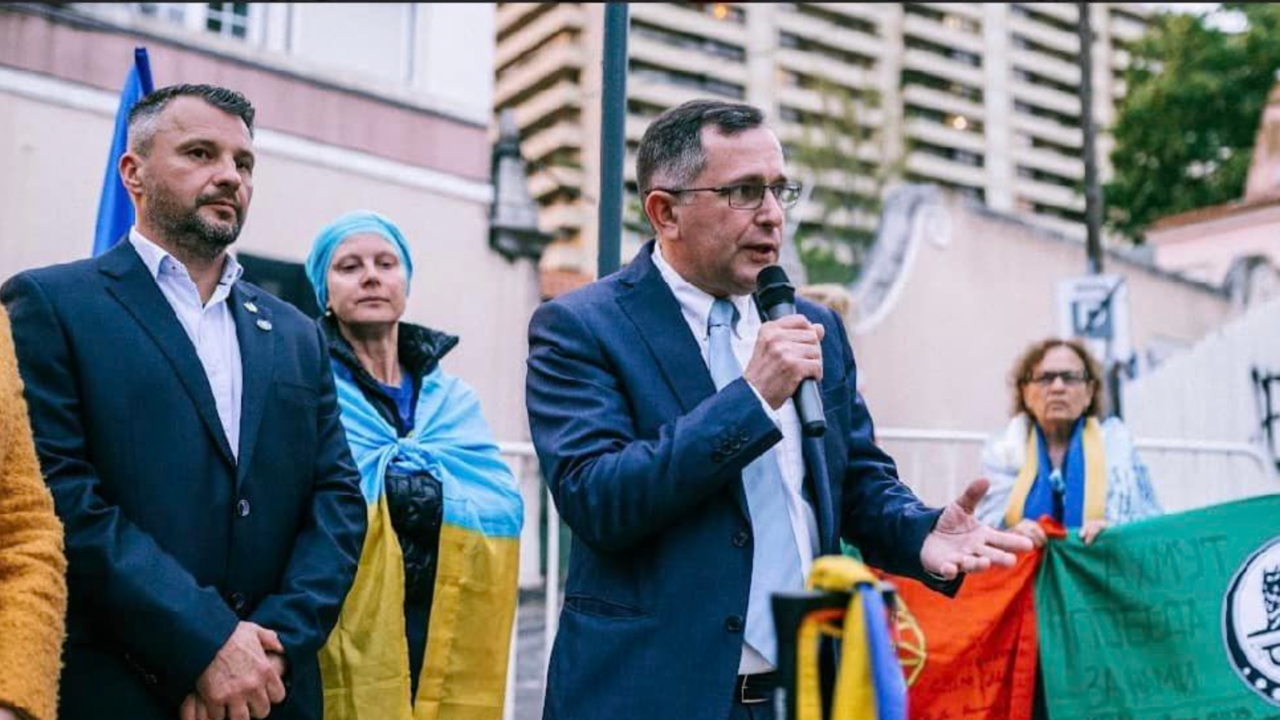 LISBON, — April 21, 2023. President of the European Congress of Ukrainians Bohdan Rajcinec and President of the Union of Ukrainians in Portugal, Pavlo Sadokha, addressed an official letter to Brazilian President Luiz Inácio Lula da Silva, who arrived in Portugal on April 21 for a five-day official visit.  
"Your Excellency, Mr. President of the Federative Republic of Brazil, Luiz Inácio Lula da Silva, any fair peace agreement proposed by the Russian Federation will end up in concentration camps for the destruction of the Ukrainian nation with the silent symbol "Z".  We have already faced this situation in the last century during the Holodomor, organized by the communists of the USSR and then by the Nazis, who tried to exterminate all Ukrainians. We fought and survived," reads the letter handed over at a personal meeting between Pavlo Sadokha and Minister of the Secretariat of the President of Brazil, Macio Macedo, and Brazilian Ambassador to Portugal, Raymund Silva. — "Ukrainians will never forget the brave Brazilian soldiers who helped liberate Europe from the totalitarian yoke. Therefore, we believe it is time for Your Excellency to lead Brazil to the right side of history and into the free world's mainstream!
Taking this opportunity, the authors of the letter reiterated President Zelenskyy's invitation to the President of Brazil to visit Ukraine and see the consequences of "Russkiy Mir" with his own eyes.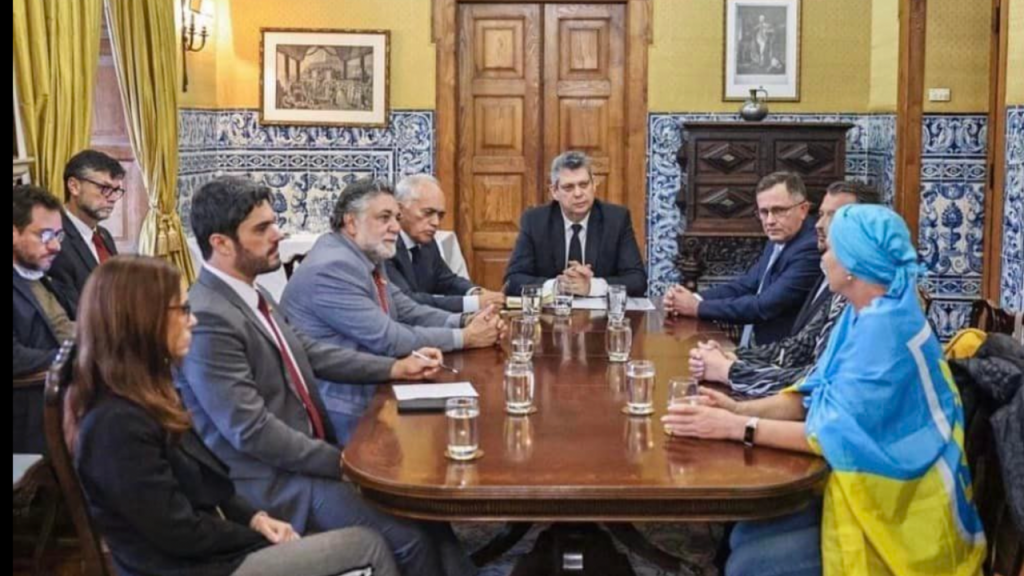 According to Pavlo Sakhoda, in response to the meeting, "Mr. Minister said that President Lula had ordered the Special Representative of the President of Brazil, Celso Amorim, to visit Ukraine. He also assured President Lula would continue seeking ways to end the war."
Starting from April 21, the Ukrainian community and political forces in favor of Ukraine have been holding rallies in Portugal's capital, attracting the attention of local and international media.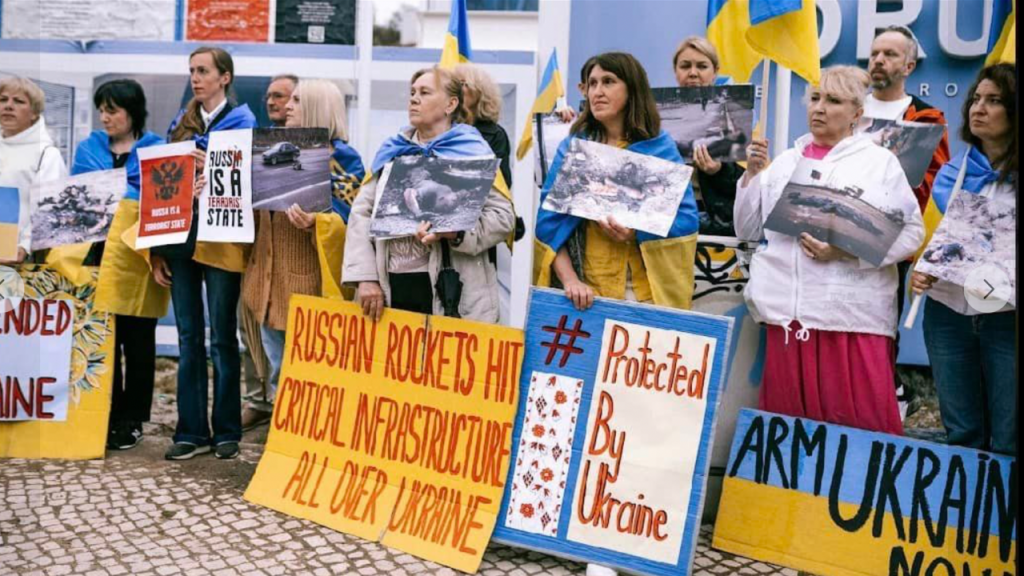 "People are dying in Ukraine every day, and we need international support," Reuters quotes Pavlo Sadokha, calling it "strange" that "the president […] who has fought for democracy all his life has now sided with totalitarianism."
On April 25, President Lula is scheduled to visit Spain, where the Ukrainian community is also preparing a letter to be sent to the President of Brazil.