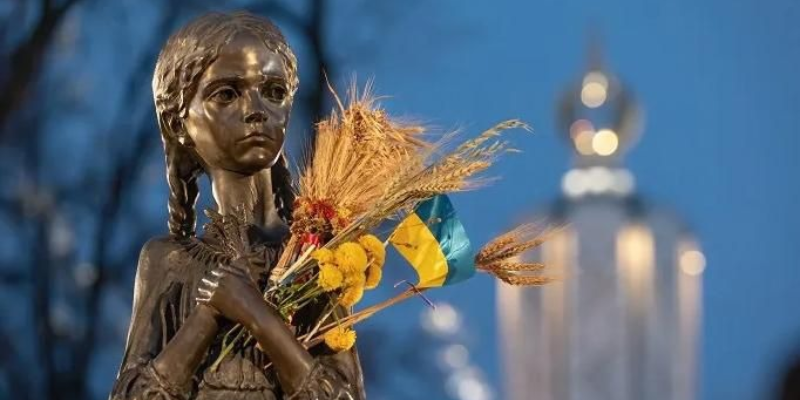 On March 28, the National Assembly of France adopted a resolution recognizing the Holodomor of 1932-1933 as genocide of the Ukrainian people by a majority of 168 votes to two.
The document states: "This resolution is aimed at the recognition by the French authorities of this forced famine of the Ukrainian population as genocide, and to condemn the actions committed, which were characterized by extermination and massive violations of human rights and freedoms."
The Ukrainian World Congress thanks the French parliamentarians, the tireless Ukrainian community in France, diplomats and all those who made this decision possible.
"The text recognizing the Holodomor as genocide of the Ukrainian people was submitted to the French National Assembly for the third time and finally approved. This is a very big victory for all of us, because history and historical facts are extremely important for the French," says Volodymyr Kogutyak, Vice President of the Association of Ukrainians in France. "The Embassy of Ukraine in France, the Ukrainian community, and friends of Ukraine have been working for many years to make this day come. We are grateful to French MP Anne Genet for submitting this draft law and to all the parties that voted in favor.
During the voting, the deputies' moods were apparent, both those who supported the resolution and their opponents. And while the "no" votes from the Communists were expected, the support from Marine Le Pen's National Rally party, known for its particular "Russophilia," came as a surprise.
"Two votes against were from Communist MPs who said that they were "not historians" and did not have enough evidence to say that the Holodomor was genocide. It was also interesting to see deputies from Marine Le Pen's party who voted in favor and made a pretty good speech about Ukraine! Many deputies also compared the Russian war in Ukraine, especially the "Kholodomor" [i.e., "killing by cold"], to the Holodomor. Of course, this resolution will not save the victims, but it honors their memory and brings us all closer to victory!" commented Volodymyr Kogutyak.
In his video message, the President of Ukraine thanked the French Parliament for a principled and fair step and the dissemination of historical truth. Volodymyr Zelenskyy also reminded that it is the speed and determination of the world that will help end Russian aggression.