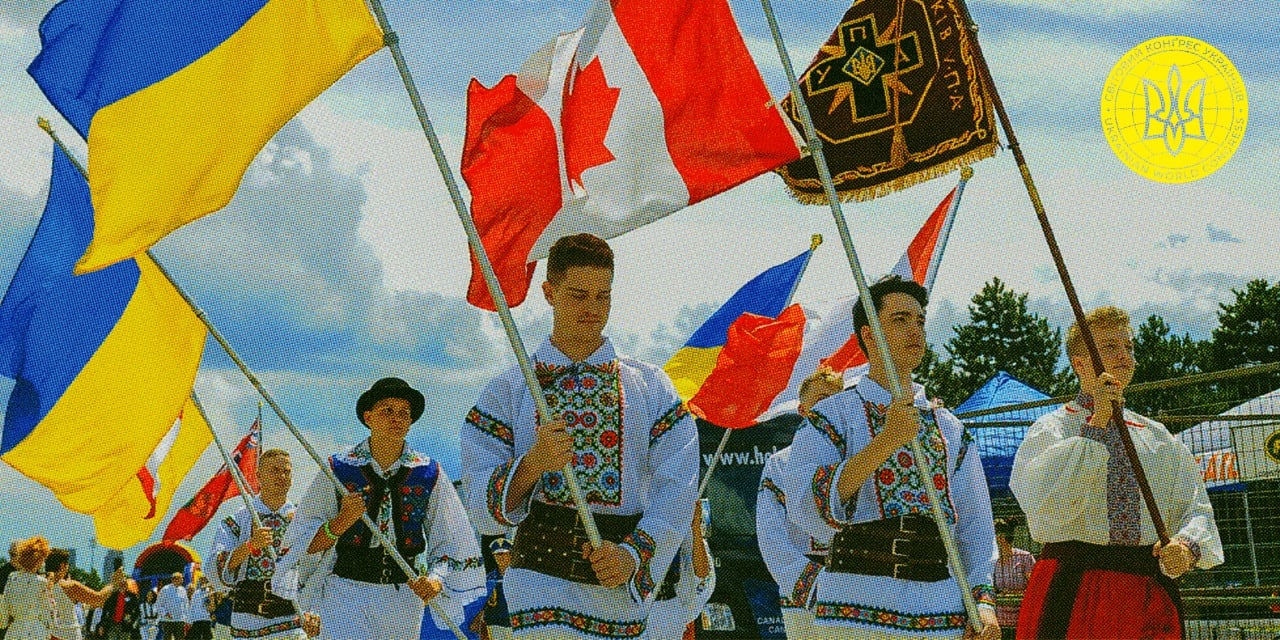 The Ukrainian World Congress is extremely pleased to congratulate Canada's Ukrainians on Ukrainian-Canadian Heritage Day. Canada is very close in spirit to Ukraine. For many generations, Canadian-Ukrainians have lovingly and thoughtfully nurtured Ukrainian traditions and brought up their generations authentically and consciously.
UWC presents interesting facts about Ukrainian communities in Canada:
1️⃣ More than 1.4 million Ukrainians live in Canada today. Canadian-Ukrainians are the largest Slavic diaspora in Canada.
2️⃣ Ukrainians first arrived in Canada as early as the beginning of the 19th century, but not in large numbers. Mass immigration of Ukrainians to Canada began at the end of the 19th century, when the Canadian government actively encouraged emigration from Europe.
3️⃣ Permanent Ukrainian settlers have imported the names of their Ukrainian homes to their Canadian homes. For example, Canada has its own Lviv, Ternopil, Odesa and even Verkhovyna.
4️⃣ The Canadian-Ukrainian community actively lobbies for the interests of their historical homeland. There's not a single Canadian holiday without a complement of vyshyvankas on parade.
5️⃣ The list of famous and successful Canadian-Ukrainians is endlessly long. Here are only a few stars:
🔹Sylvia Fedoruk is a scientist and former governor of Saskatchewan
🔹Roman Hnatyshyn is former Governor General of Canada
🔹William Vasyl Kurelek is a prominent Canadian artist
🔹Albert Bandura is an eminent psychological scientist
🔹Wayne Gretzky – the most famous hockey player
🔹Filip Konoval was the highest decorated Canadian-Ukrainian soldier in WWI. He was awarded the Victoria Cross, the highest award for courage in the face of the enemy.
🔹Chrystia Freeland is Canada's Deputy Prime Minister and Minister of Foreign Affairs
🔹James Temerty is a Canadian entrepreneur and philanthropist.
UWC congratulates all Ukrainians and lovers of Ukraine in Canada. Thank you for your vigilance in preservation and protection of your homeland.