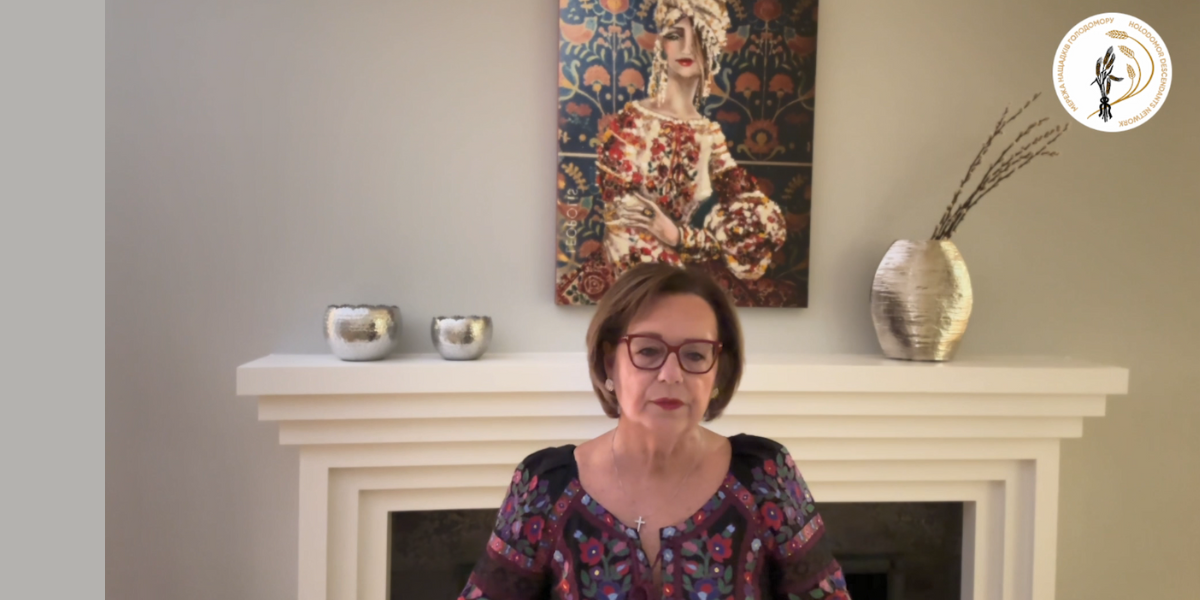 The Head of the Holodomor Descendants'Network Olya Soroka appealed to Ukrainians and friends of Ukraine around the world on the eve of Holodomor's commemoration on November 26.
"As our brave Ukrainian men and women are fighting today for the existence of the Ukrainian nation, and the enemy is committing genocide, yet again, against us, I ask each and every Ukrainian, no matter where you are in the world, to reach out to your legislators and request that your government: recognize the Holodomor as a Genocide committed by the Soviet Union against the Ukrainian Nation; and ask them to deliver committed ammunitions, advanced military weapons, air defense systems, long-range weapons now so that Ukraine can win and end the genocidal war," stated Olya Soroka in her appeal. 
Further, Ms. Soroka invited Holodomor victims' descendants to add their voices to the Holodomor Descendants' Network. Participation in the Network may be at a level that is comfortable and meaningful given one's individual circumstances. Joining would provide information on research, activities, and events related to Holodomor commemorations around the world. Additionally, sharing family accounts would actively support awareness /educational/ commemoration initiatives.