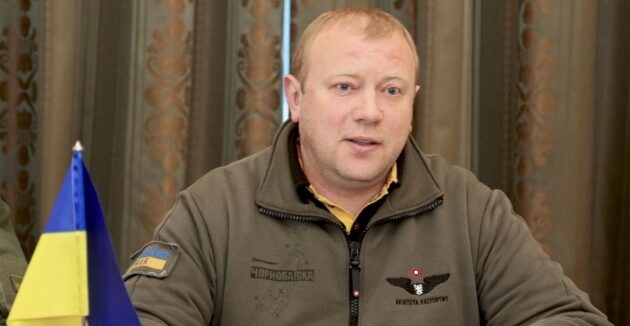 Andriy Shevchenko, newly appointed Head of the UWC Mission to Ukraine, discusses the activity of Ukrainians abroad, their future, and prospects.
Source: Hromadske Radio
On exploring the goals and activities of the Ukrainian World Congress
Andriy Kulykov: Now you have the position and job of a Ukrainian diplomat in Ukraine. Yet, a representative of the Ukrainian World Congress is a person who ensures our international relations, not abroad, but inside Ukraine. How did this happen?
Andriy Shevchenko: I will answer with a joke from the former Canadian Ambassador to Ukraine, Roman Waschuk. He said that the internal Ukrainian dialog is a particularly delicate matter. We view this inter-country conversation as a great privilege and powerful asset that our 65 million people have at their disposal. It is the task of the Ukrainian World Congress to make sure that the connections between Ukrainians are as useful as possible throughout the world.
Andriy Kulykov: In what areas are these connections most useful?
Andriy Shevchenko: Working for victory is obviously one of the most important areas. In October, the UWC held a Congress to elect the organization's new leadership for the coming years. The Congress identified three priorities for the next phase of work: victory, post-war reconstruction of Ukraine and a strong Ukrainian world. In many ways, the organization had to react to the situation. Everything is changing rapidly, so we need to find new arguments to keep the attention of the progressive world focused on our struggle. We need to be more inventive and efficient to act faster and more accurately. We are trying to be as useful as possible in these new circumstances.
On Ukrainians abroad
Andriy Kulykov: In which countries are our fellow countrymen and women most active now?
Andriy Shevchenko: The UWC speaks on behalf of Ukrainian organizations currently operating in more than 70 countries. This tremendous force has a different dimension of influence in different countries. The UWC can play a greater role in regions where it has traditionally been more difficult for Ukraine to find allies. We are talking about the Global South, the Middle East, Africa, and especially South America.
The Ukrainian community in Argentina, Brazil, and Paraguay has historically been strong. We can note that in recent months, the political position of these countries has become more favorable to our country. In particular, the Ukrainian community and the UWC have contributed to this by telling the truth about the war.

Andriy Kulykov: Many of our people are in Canada and the United States. To what extent does the arrival of new immigrants strengthen or dilute Ukrainian communities there?
Andriy Shevchenko: In my opinion, new immigrants' arrival strengthens communities. But at the same time, it creates a big challenge for the Ukrainian state. Ukraine is still looking for a way to communicate with those millions of citizens who found themselves abroad after February 24. Currently, there are no such established channels. The UWC is trying to actively engage Ukrainian communities there. It is not just about participating in one-time events, rallies, or signing petitions.
We are talking about systematic work with youth and children's organizations, the Ukrainian church, and clubs. Ukrainian citizens who are now abroad should be given the opportunity to realize their identity.
We must understand that some of these people will remain in the countries where they are now. Over time, they will become an electoral force there. That is why the state needs to make every Ukrainian feel welcome. We have to find new words for these people. To some, we have to say that we are waiting for their return and adaptation. For some, we need to say that we want them to become successful in the country where they have decided to stay forever. A successful and fulfilled Ukrainian abroad will strengthen our cause around the world.
On whether Ukrainians abroad are different
Andriy Kulykov: During the full-scale war, I was abroad three times. There, I met people who fled not from Russia but from Ukraine. Yet, they pretend to be Ukrainians and use aid that should belong to those people who really fled Russian aggression. They create an ambiguous impression among many people in the countries where they now live. What should be done about this? What is the position of the Ukrainian World Congress?
Andriy Shevchenko: The war sharpens everything. That's why we see more clearly who is worth what in Kherson, Kharkiv, Kyiv, Warsaw, and Brussels. I tend to see other stories. I see hundreds of thousands of amazing stories of Ukrainians doing incredible things abroad. Once they find themselves in a new city and environment, they mobilize people there, convince the locals, and find new and different ways to tell the story of Ukraine. Due to the global Ukrainian community's support, the UWC is able to procure and bring armored vehicles, equipment, and humanitarian aid to Ukraine.
We have to watch very carefully how Russia will try to use our people who are abroad. We need to understand that someone may be wavering and have different views. Our enemy has decades of experience working abroad through the church, cultural projects, politics, and business. We should cooperate with the Ukrainian state to identify and neutralize such things immediately.
On Canada's assistance
Andriy Kulykov: I have some good friends in Canada who support Ukraine. They approve of what the government is doing but say that the Canadian government could do more to support Ukraine. What do you think of this comment?
Andriy Shevchenko: We would like everyone to do more for Ukraine. I think that a realistic and honest assessment would be that Canada rightfully occupies a place as one of the leaders of the international coalition in support of our country.
For example, in mid-2022, Canada ranked first or second in the world in terms of financial assistance to Ukraine per capita. Of course, they have never had hundreds of tanks or air defense systems that they could give us. Yet, they use their authority in the world and their financial capabilities.