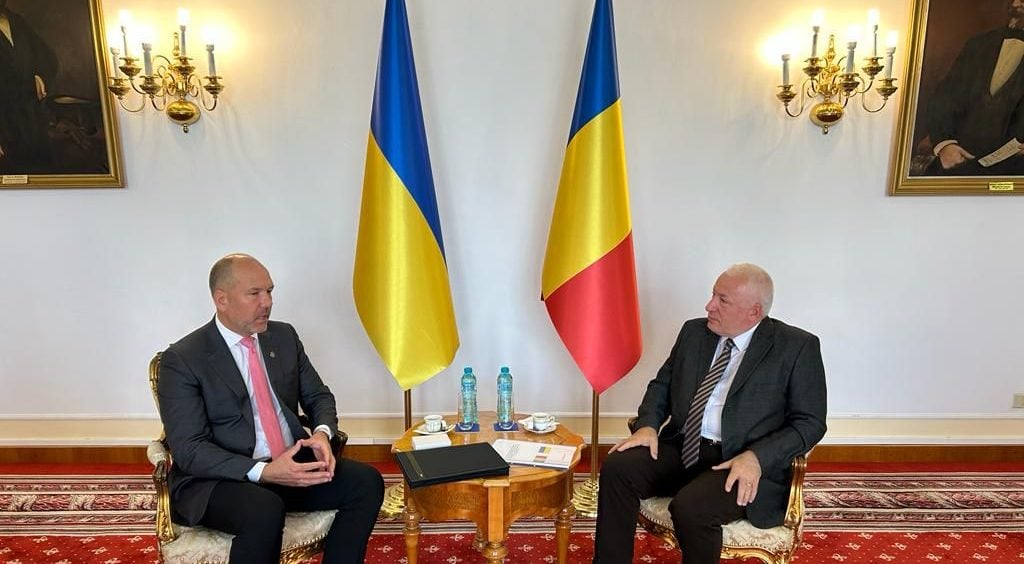 Paul Grod, the President of the Ukrainian World Congress, has made an official visit to Romania. The UWC president held several high-level meetings; in particular, Grod met with Titus Corlățean, the head of the Foreign Policy Committee of the Senate of Romania.
"I was glad to discuss with Mr. Corlățean the current state of affairs in the Eastern European region, the struggle of the Ukrainian people for their freedom against the Russian genocidal military aggression, the role of Ukraine in ensuring the security of Europe, and the assistance to Ukraine and its people from Romania. Today, Bucharest is a reliable partner, friend, and ally of Ukrainians, and we thank you for this critically important support!" Paul Grod stated.
The parties discussed the main elements of the integration policy of the Romanian state in the field of the rights of national minorities. Corlățean stated that the issue of the rights of national minorities in Ukraine should be resolved following the standards of the Council of Europe, and the preservation of the national identity of ethnic Romanians in Ukraine is a priority for Romania.
The senator also emphasized that Bucharest condemns Russian aggression against Ukraine and supports the territorial integrity, sovereignty, and independence of the Ukrainian state, as well as its European aspirations.
"The head of the foreign policy committee also emphasized Romania's multidimensional and consistent support for Ukraine and its citizens in such areas as promoting the export of Ukrainian grain, humanitarian support for the Ukrainian civilian population, as well as support for refugees from Ukraine," the Romanian Senate said in an official statement.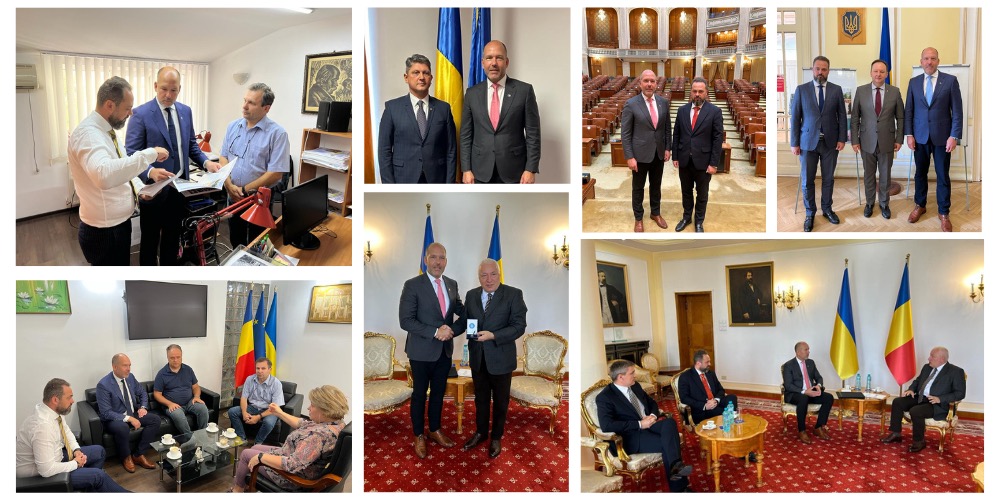 During the visit, Paul Grod also met with the Ambassador of Ukraine to Romania, Ihor Prokopchuk, the Chairman of the Committee on Defense, Public Order and National Security of the Chamber of Deputies of Romania, Laurențiu Leoreanu, with the Chairman of the Parliamentary Friendship Group of Romania with Ukraine Ioan Balan, as well as the Deputy Minister of Foreign Affairs of Romania Iulian Fota.
"We thank our Romanian friends for all their support in these difficult times. Partnership and active mutually beneficial cooperation between Romania and Ukraine are the key to the successful development and strengthening of the security of the entire Black Sea region. Today, this region is particularly suffering from brutal Russian aggression, but acting together, Ukrainians and Romanians will definitely overcome all difficulties and significantly strengthen United Europe," President Grod added.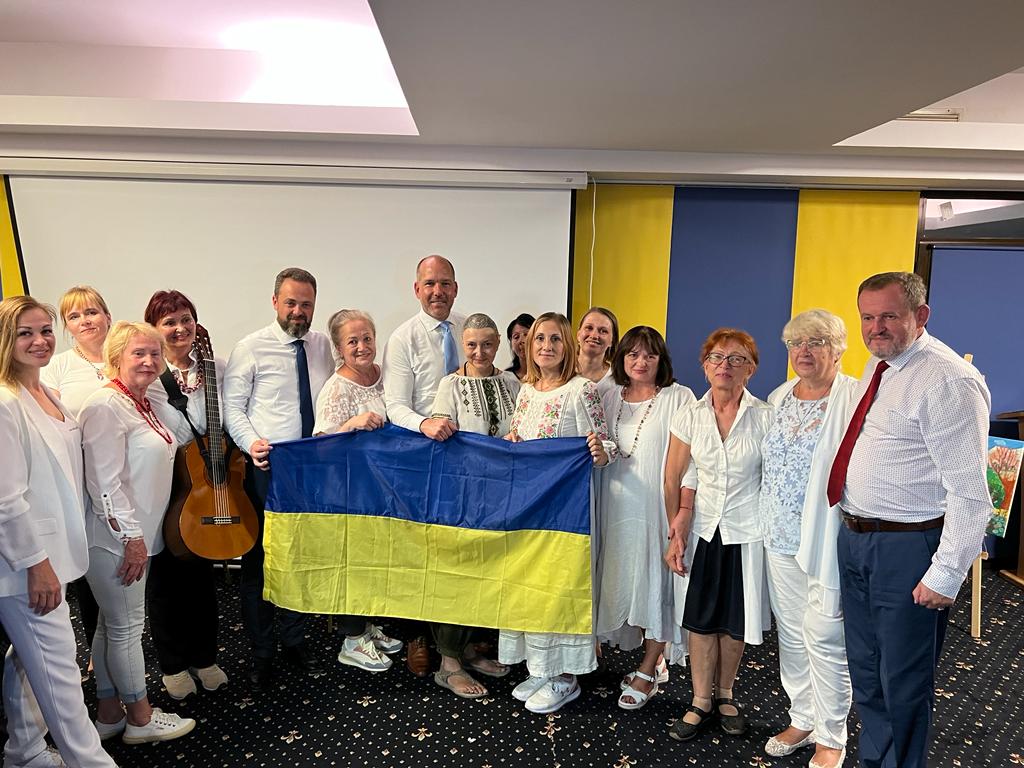 Grod ended his visit to Bucharest with a traditional meeting with the Ukrainian community, which discussed support for Ukraine in the most difficult times of recent history. During the event, the UWC President also awarded the Chairman of the Union of Ukrainians of Romania (UUR), Mykola-Myroslav Petretskyi, and the Head of the UUR in Bucharest, Mykhailo Traist, with commemorative awards.