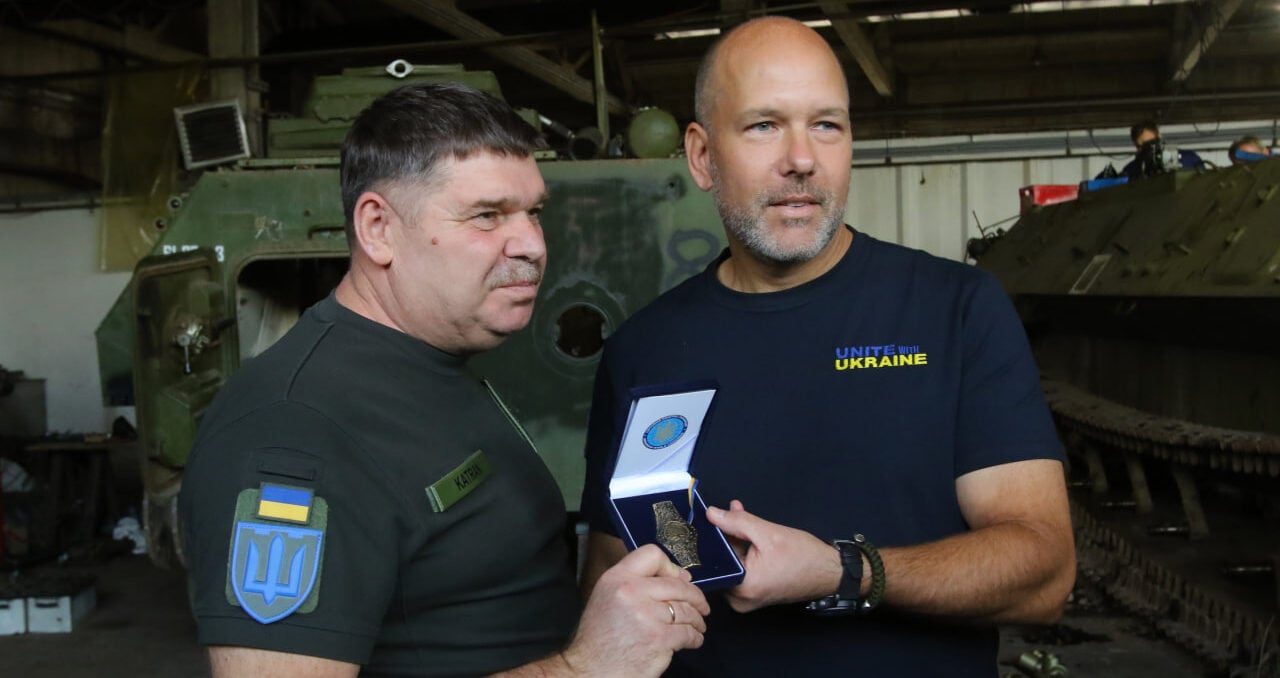 The President of the Ukrainian World Congress has paid an official visit to Ukraine. Paul Grod delivered 15 additional UK's tracked armored personnel carriers to the Territorial Defense Forces of the Ukrainian Armed Forces and held several meetings on important initiatives of the UWC.
The armored personnel carriers were personally received by Major General Ihor Tantsyura, the Commander of the Territorial Defense Forces of Ukraine's Armed Forces. The vehicles would move personnel to the front line, deliver cargo, transport the wounded, ensure reliable protection during movement, and help with other combat tasks.
Paul Grod also met with Kyrylo Budanov, the Chief of Defense Intelligence of Ukraine; the meeting focused on the issue of further global Ukrainians' support for our defenders.
In addition, the defenders received 10 restored GAZ-66 four-wheel drive trucks and 2 MT-LB multi-purpose armored tractors for the front from the Unite With Ukraine initiative. On September 11, Paul Grod delivered 27 machines with a total value of UAH 68 million [USD 1.8 million] to the Armed Forces of Ukraine from the global Ukrainians.
The meeting of the UWC President with Dmytro Kuleba, the Minister of Foreign Affairs of Ukraine, focused on support for Ukrainian schooling, opportunities to receive quality Ukrainian education abroad for temporary migrants, and closer cooperation with diplomatic institutions. 
In October, the UWC's Energize Ukraine project will equip one of the largest schools in Chernihiv Oblast,  hit by Russian missile attacks, with solar power.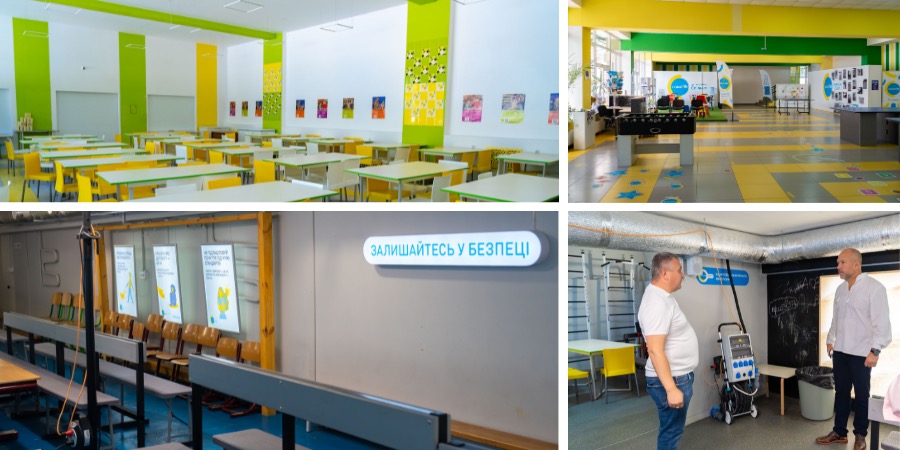 During his visit to Ukraine, the President of the Ukrainian World Congress, Paul Grod, visited the Mriya ["Dream"] Irpin Lyceum, equipped with a similar power supply network from solar batteries. A hybrid solar plant in an educational institution allows children to study regardless of blackouts or temporary power outages. The station can maintain electricity for 8 hours during a complete blackout.
On the verge of commemorating the 90th anniversary of the Holodomor Genocide, Paul Grod also met with Stepan Kubiv, head of the Vasyl Stus Memorial Society. The meeting focused on the main areas of cooperation in commemorating the anniversaries and the key issues concerning the proper commemoration of the Holodomor Genocide victims, both in Ukraine and worldwide.
As a sign of gratitude on behalf of the UWC, Paul Grod presented Stepan Kubiv with a candlestick made from fragments of broken glass from the city of Lyman in Donetsk Oblast, part of the S-300 missile launched by the Russians on peaceful Ukrainian land and a metal branch of a willow tree, symbolizing the revival of life and victory of Ukraine.