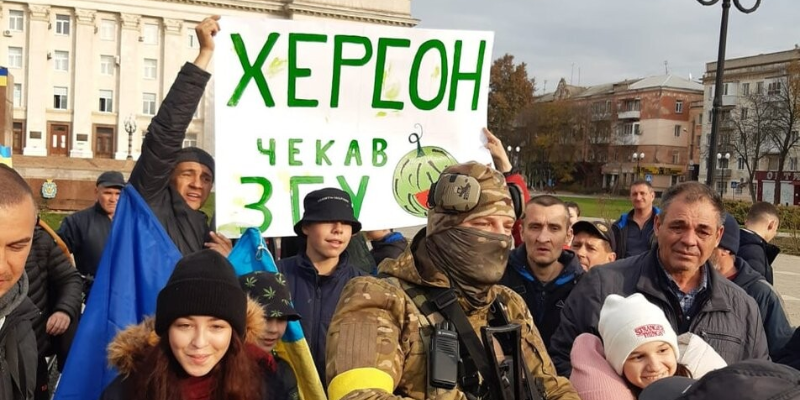 In some places of Kherson Oblast, Ukrainian troops have already reached the right bank of the Dnipro and are continuing to liberate Ukrainian lands in the region, UNIAN reported referring to the General Staff of the Armed Forces of Ukraine.
"In the course of successful offensive actions, advanced units of our troops have already reached the right bank of the Dnipro in some places. Measures to identify and annihilate the enemy in a number of settlements are underway," the military command's statement says.
"For operation security reasons, the results will be officially publicized later," the General Staff assured.
The message from the President of Ukraine, Volodymyr Zelensky, was more emotional:
"Today is a historic day. We are retaking the south of our country, retaking Kherson. As of now, our defenders are at the approaches to the city and we are about to start entering. But special units are already in the city.
"The people of Kherson were waiting. They have never given up on Ukraine. Hope for Ukraine is always justified, and Ukraine always takes back its own."
Earlier today, the media shared photos and videos from Kherson, where people gathered in the city center with Ukrainian flags to greet the Ukrainian liberators, whom they had been waiting for almost nine months under occupation.
"The move puts Kyiv on the cusp of achieving one of its most significant victories of the war and deals a bitter blow to President Vladimir V. Putin, who just a month ago declared the Kherson region a part of Russia forever," comments The New York Times.