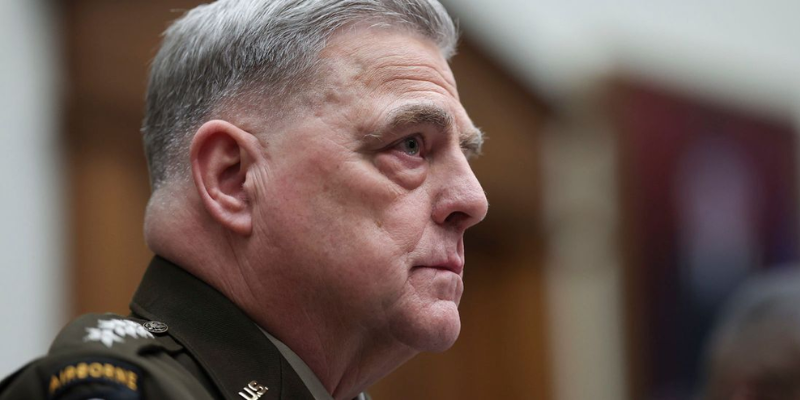 The Ukrainian forces very effectively defend Bakhmut, Donetsk Oblast, inflicting enormous casualties on the Russians, including their Wagner private military company, the U.S. Joint Chiefs of Chairman said on Wednesday, according to CNN.
There are roughly 6,000 Wagner group mercenaries fighting in the eastern Ukrainian city of Bakhmut, Gen. Mark Milley told the House Armed Services Committee alongside U.S. Defense Secretary Lloyd Austin.
"They're conducting combat operations right now in Bakhmut primarily. It's probably about 6,000 or so actual mercenaries and maybe another 20 or 30,000 recruits that they get, many of whom come from prisons," said Milley. "And they are suffering an enormous amount of casualties in the Bakhmut area; the Ukrainians are inflicting a lot of death and destruction on these guys."
According to the general, the battle over Bahkmut has turned into a "slaughter-fest" for the Russians.
"The Ukrainians are doing a very effective area defense that is proven to be very costly to the Russians. For about the last 20, 21 days, the Russians have not made any progress whatsoever in and around Bahkmut," he said. "So it's a slaughter-fest for the Russians. They're getting hammered in the vicinity of Bahkmut, and the Ukrainians have fought very, very well."
Milley also outlined global security efforts by the United States and its allies and partners, emphasizing that security assistance for Ukraine should continue, as it is in the interest of U.S. national security, the Department of Defense reported.
Photo: Win McNamee/Getty Images via Daily Caller