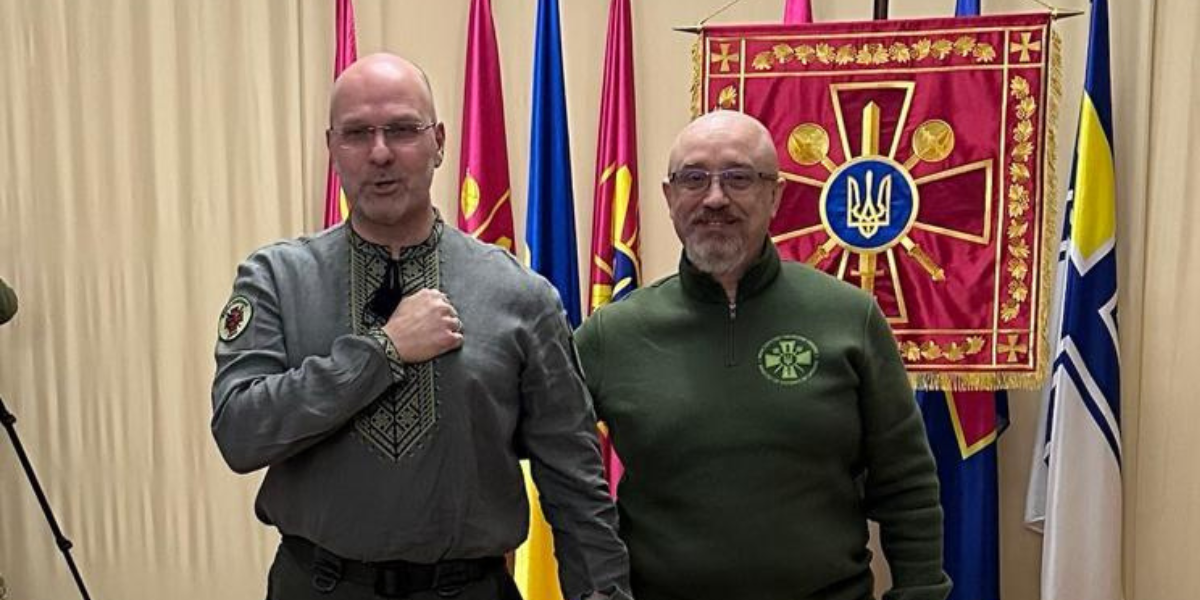 This week, the Minister of Defense of Ukraine, Oleksiy Reznikov, presented Dan Bilak, a well-known Canadian-Ukrainian lawyer, with a medal "For Support to the Armed Forces of Ukraine." 
Dan Bilak is a practicing attorney born in Canada, worked for the Ukrainian government, and founded UkraineInvest – a national agency promoting foreign direct investments. Before the start of the full-scale war, Mr. Bilak joined the Territorial Defense Forces and now continues to actively support the Ukrainian people in the fight against the Russian invader.
In a recent interview with the well-known Canadian publication National Post, Dan talked about his life during the full-scale Russian invasion and his life-changing decision to join the fight for Ukraine.
"I am no longer a guest in Ukraine. I have given it all my heart. My younger children were born here. My wife is Ukrainian. This is my heritage, my people, my home and you defend your home,"  says Dan. "If worst comes to worst, he has a plan to evacuate his family. The bags are packed. But he'll stay until the bitter end. A Ukrainian defeat isn't in Bilak's vocabulary. "Ukraine has no choice but victory," states the article. 
Read the article here:https://bit.ly/3wf3R1N