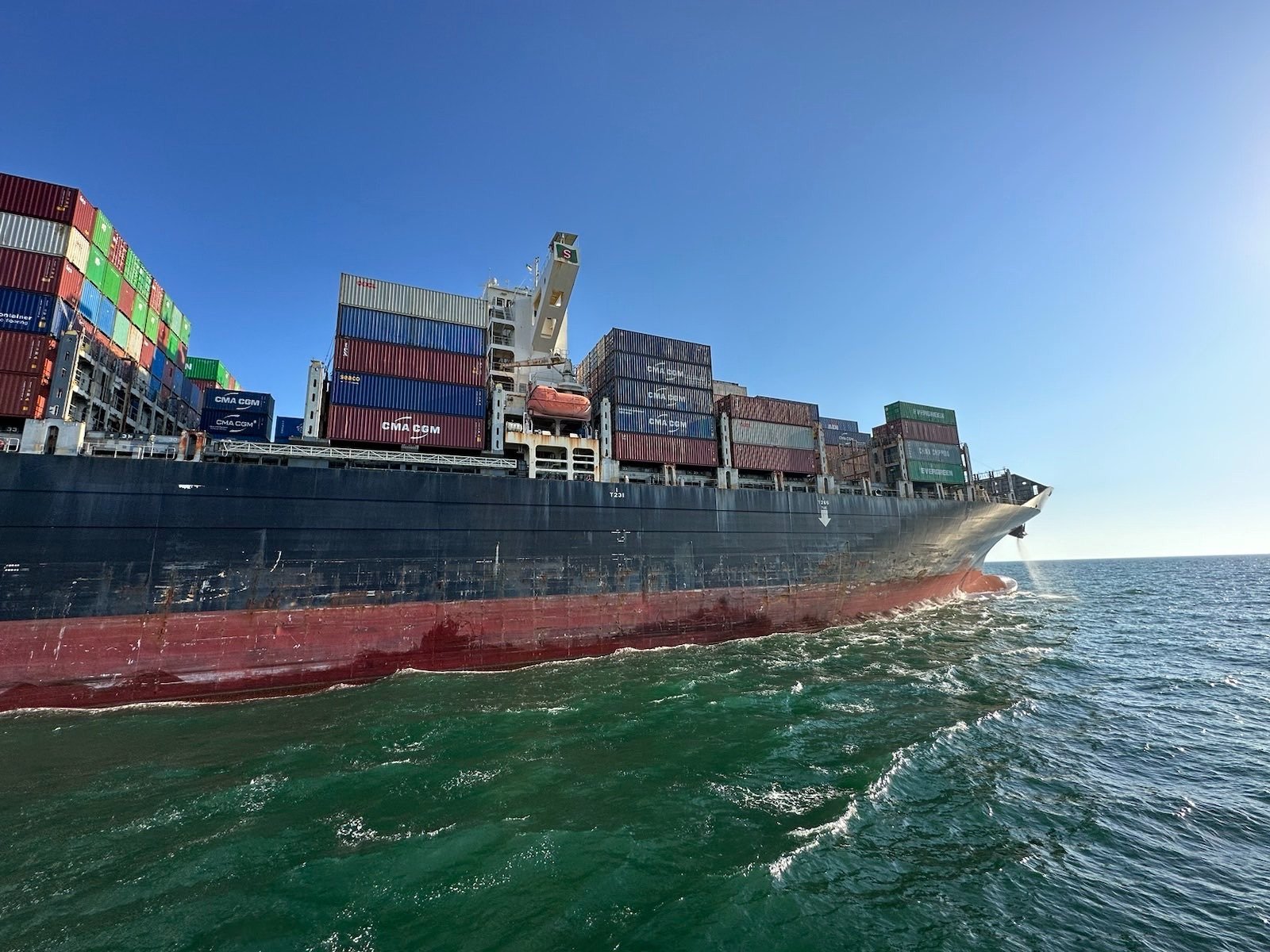 The first civilian vessel left through the new Ukrainian humanitarian corridor from the Odesa port. The Joseph Schulte container ship under the flag of Hong Kong is heading for the Bosphorus, President of Ukraine Volodymyr Zelenskyy said.
"Ukraine has just made an important step toward restoring the freedom of navigation in the Black Sea," the president emphasized.
The ship has been in the port of Odesa since February 23 last year with more than 30,000 tons of cargo on board (more than 2,000 containers), including food, said the Minister of Infrastructure of Ukraine, Oleksandr Kubrakov.
"The corridor will be primarily used to evacuate ships that were in the Ukrainian ports (Chornomorsk, Odesa and Pivdennyi) at the time of the full-scale invasion of the Russian Federation," the minister said. 
Earlier, Ukraine officially informed the International Maritime Organization about the operation of the corridor. "The IMO reaffirmed Ukraine's right to ensure freedom of navigation and urged Russia to cease threats and uphold international conventions," Volodymyr Zelenskyy added. 
Ukraine announced its intention to continue the operation of the "grain corridor" without the participation of Russia immediately after the Kremlin withdrew from the agreement.
"We had two agreements: Ukraine, Turkey, UN; another agreement – Russia, Turkey, UN. Therefore, when Russia says it is stopping, it breaks its agreements with UN Secretary-General Guterres and President Erdoğan. Not with us. We did not have any agreements with them," said the President of Ukraine on July 17.
The last time the ship left the port of Odesa was on July 16 as part of the "grain deal." The next day, Russia announced the end of its participation and began attacking Ukraine's port infrastructure, threatening ships to stop Ukrainian agricultural exports.
Cover: Facebook, Oleksandr Kubrakov