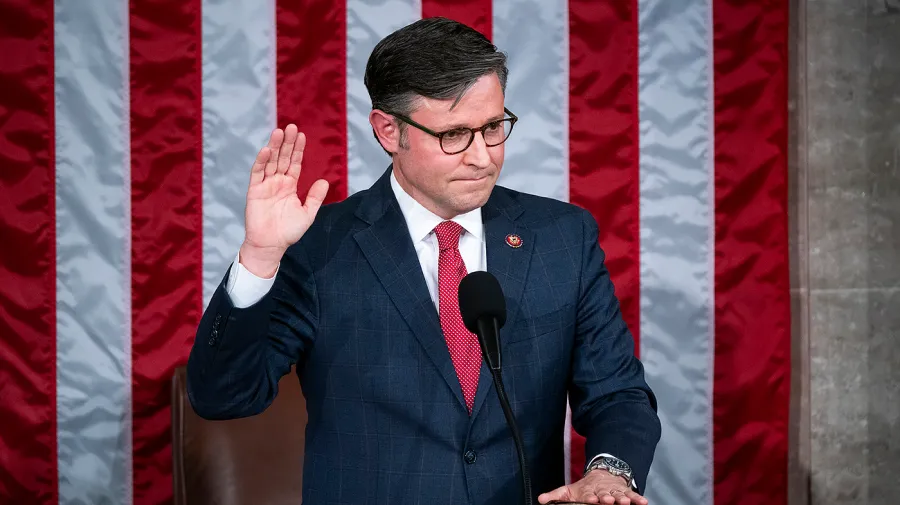 The US House of Representatives elected a new speaker – a representative of the Republican majority, Mike Johnson. The decision was made on October 25 after several weeks of unsuccessful attempts. Johnson's candidacy was supported by 220 of the 429 congress members present. Democrat Hakeem Jeffries received 209 votes.
Mike Johnson is a well-known supporter of the ex-president of the United States of America, Donald Trump, and is also considered a supporter of far-right views. The newly elected speaker is a lawyer and former radio host who has been working in the House of Representatives since 2016. In 2020, he opposed the election of US President Joe Biden.
Johnson supported Ukraine after the full-scale invasion of Russia. "America's prayers remain with the Ukrainian people," the politician said. Then he called for sanctions against Russia and exclusion of the Russian Federation from global trade and international organizations. Subsequently, the Republican supported Lend-Lease for Ukraine.
However, later, Johnson's position changed. He voted against two different bills that provided for aid to Ukraine – one in 2022 and another in September.
"American taxpayers have sent over $100 billion in aid to Ukraine in the last year. They deserve to know if the Ukrainian government is being entirely forthcoming and transparent about the use of this massive sum of taxpayer resources," Johnson said.
After being appointed to the position, in response to a question about increasing aid to Ukraine, he said that he would agree to it "under certain conditions."
"We want accountability and we want objectives that are clear from the White House. But we're going to have those discussions. It will be very productive," Johnson said
The work of the US House of Representatives was blocked until a new speaker was elected. On October 3, Kevin McCarthy was removed from his post. The politician was accused of cooperation with the Democrats and a "secret agreement" regarding aid to Ukraine. Without a speaker, the US House of Representatives could not pass new laws, including those related to aid to Ukraine.