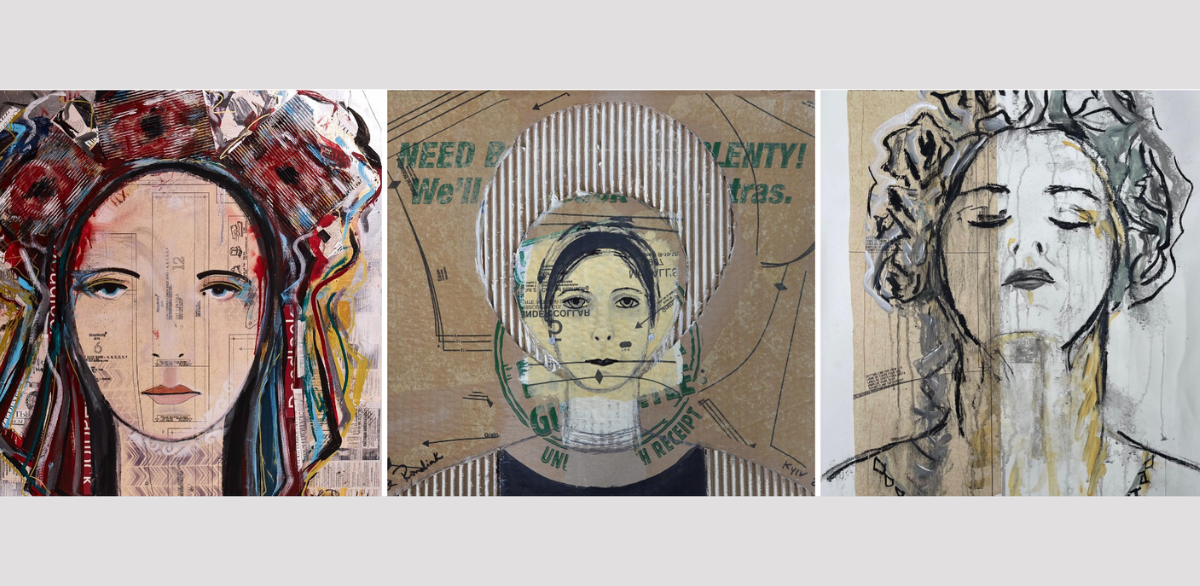 The exhibition "Overcoming" by Ukrainian-American artist Ola Rondiak will display in Wilmington, Delaware, USA, for over two months. Inspired by the stories of Ola's family who lived in Ukraine and the recent experience of the Russian-Ukrainian war, this series includes nine works created after February 24, 2022. 
"Overcoming" is a series of portraits that has been transformed into a kind of gallery of resilience.  In each painting, created with acrylic on canvas, Ola Rondiak uses collective images of Ukrainian culture, such as a wreath and a halo, via the technique of the collage. This way, the artist honors women of the present and past who have set the standard for solidarity and strength. As the exhibition's curator Margaret Winslow writes, "Rondiak conveys the women's vulnerability and resistance with her deft charcoal marks. She elicits a kind of bodily empathy, an understanding of the physical reality of existing in conflict."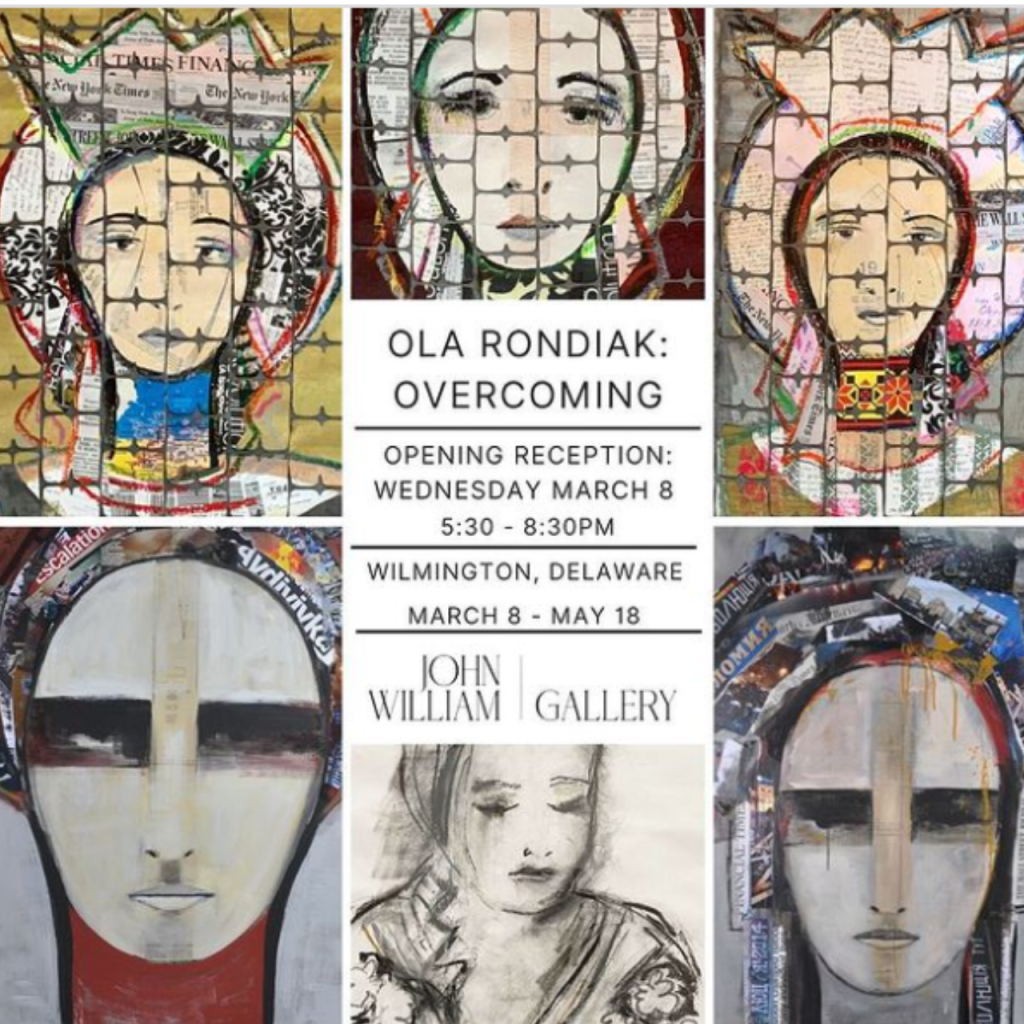 Through the language of portraiture, Rondiak shows the world what it means to overcome difficulties and to look the aggressor in the face. Instead of standing on the sidelines, Ola's works invite viewers to engage in deep interaction, to authentically communicate with women who have been "at ground zero."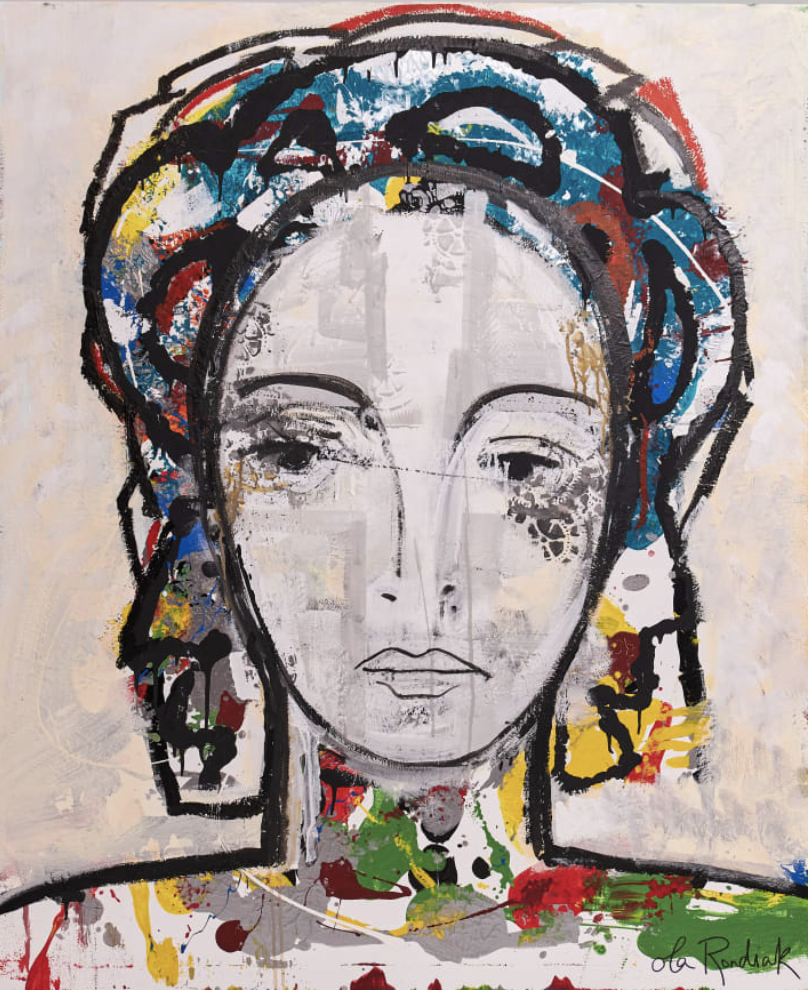 Ola Rondiak was born in Ohio in 1966. She is an art historian with a bachelor's degree in Psychology and Education and a master's in Clinical Psychology and Community Counseling. She has worked as a psychotherapist and fashion designer. During the Orange Revolution, she started painting. Since 2013, she has been creating female portraits as a metaphor for Ukraine. 
The "Overcoming" will be on view until May 31, 2023, at 1313 North Market Street at the John William Gallery.