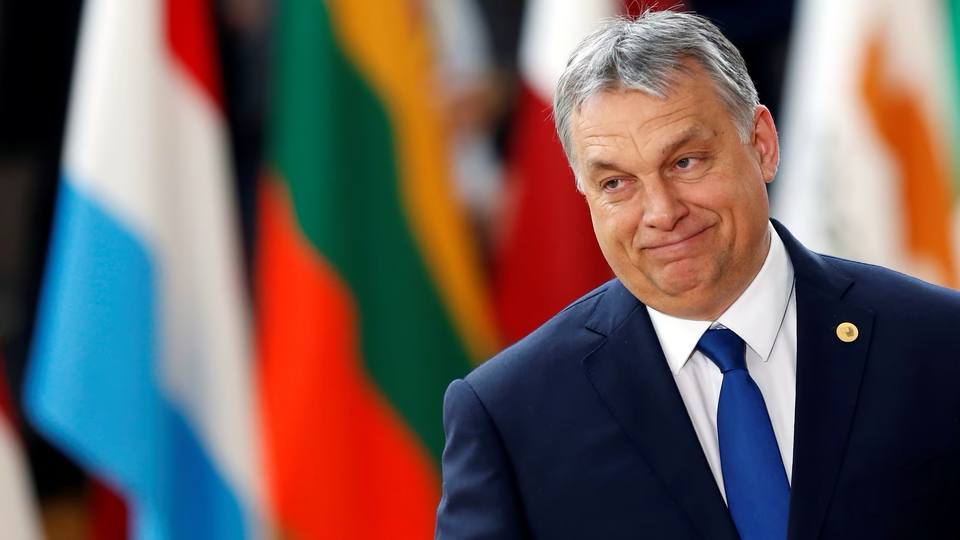 Hungary has again blocked allocating weapons funds to Ukraine, amounting to EUR 500 million. It is the eighth tranche from the European Peace Facility, which provides financial assistance to EU countries supplying weapons to Ukraine.
Journalist Rikard Jozwiak from Radio Free Europe reported that Budapest has once again obstructed the funding. On November 13, EU foreign ministers discussed the issue in Brussels, attempting to find a consensus.
"Another discussion on Ukraine in Brussels today among the 27 foreign ministers of the European Union. And still a blockage over the 8th tranche (500 million) of EU military aid for Ukraine," Jozwiak wrote.
Hungary has been blocking the decision for several months. Initially, this was supposedly due to the inclusion of Hungary's OTP Bank, the country's largest bank, on the list of sponsors of the war by Ukraine's National Agency on Corruption Prevention. However, even after Ukraine removed the financial institution from the list, Budapest did not unlock the military aid from the European Peace Facility. Budapest called Kyiv's move "right" but demanded assurances that the bank would not be added to the list in the future.
The tranche from the European Peace Facility is not the only part of aid that Ukraine cannot receive because of Hungary. Earlier, the European Commission proposed expanding budgetary support to help Kyiv pay salaries and cover other expenses. Member countries are scheduled to vote on this package at the December 14-15 summit. However, Reuters, citing European officials, reported that some fear Hungary's Prime Minister Viktor Orbán could block the aid.
If Budapest uses its veto right, the EU reportedly can bypass it. The EU plans to approach each government of other European countries, requesting them to develop their own aid packages for Kyiv. Together, these bilateral pacts would amount to the same EUR 50 billion.
"Hungary risks overstretching its luck. We'd prefer to have them on board but there comes a point when people get fed up with Budapest holding everyone hostage. The workaround is tiresome but we have it if need be," one EU official said.
Simultaneously, Hungary openly downplays Ukraine's progress toward EU membership. On November 10, Hungarian Prime Minister Viktor Orbán stated that the EU should not begin negotiations with Ukraine regarding EU membership.
"I would like to state very clearly that Hungary's refusal to start negotiations with Ukraine on EU membership is not a matter of business deal… It cannot be linked to the issue of money that Hungary has the right to receive," Orbán emphasized.
Orbán claimed that Ukraine is not ready to negotiate EU membership because "Kyiv is far from the EU."
"According to Orban, 'Ukraine is light years away from EU membership.' Perhaps it seems so, because he sees Ukraine, which is undoubtedly with the EU, from his own country, which itself is moving light years away," commented former Lithuanian Minister of Foreign Affairs Linas Linkevičius, criticizing Orbán's remarks.
Cover: Francois Lenoir / Reuters