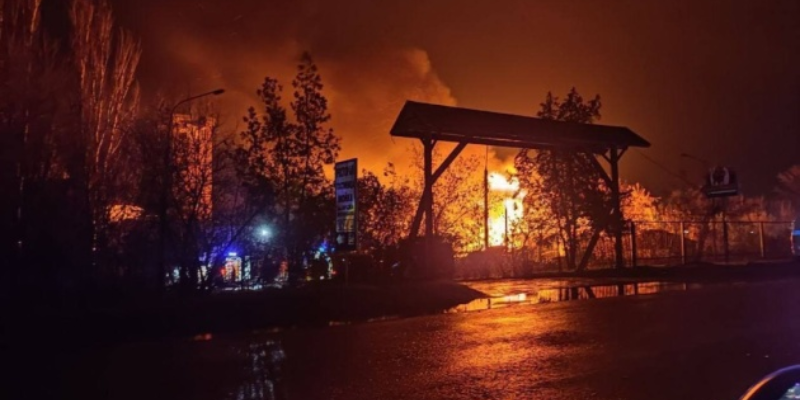 The Saturday missile attack of Ukrainian forces on Russian bases in the occupied city of Melitopol, Zaporizhya Oblast, killed or wounded over 200 invaders, the city mayor, Ivan Fedorov reported on Telegram, according to Ukrinform.
He said 10 loud explosions were heard around the city on Saturday night. The wounded occupiers were sent to Crimea because hospitals in Melitopol are overcrowded, according to information from locals.
The missile strike on the bases of the occupiers in Melitopol caused panic among the Russian orks, who believed that the HIMARS missiles should not reach Melitopol, Novynarnia writes.
"The strike on Melitopol signals the importance of longer-range weapons in Ukraine's campaign to recapture land in the south," The New York Times points out.
"Ukraine recaptured the city of Kherson in mid-November, forcing Moscow to withdraw its troops to the east bank of the Dnipro River … The advance has enabled Ukraine to use longer-range artillery, including the HIMARS weapons system supplied by the United States, to strike targets deeper inside Russian-controlled territory between the eastern bank of the river and the Sea of Azov, an area that includes Melitopol," the story in NYT reads.